NFL
Lamar Jackson Opened Eyes With Week 1 Domination
The Ravens QB made a huge statement against the Dolphins
By Dan Karpuc - Sep 10, 2019, 6:02am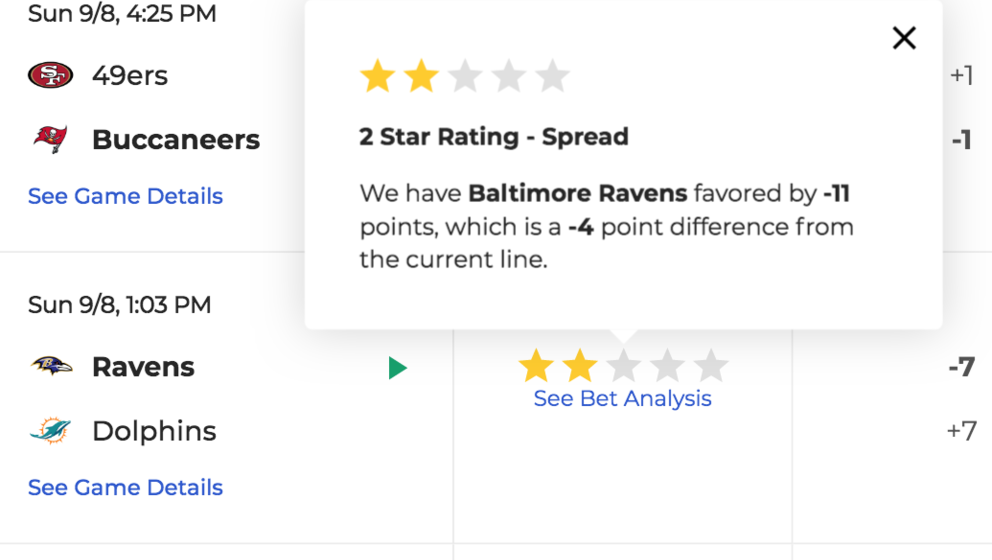 In 16 games played last season, Lamar Jackson went 99-for-170 passing for 1,201 yards, six touchdowns and three interceptions (84.5 rating). 
In Week 1 against the Miami Dolphins, the Baltimore Ravens quarterback went 17-for-20 for 324 yards, five touchdowns and no interceptions (a perfect 158.3 rating). 
He also just rushed the ball three times for six yards, a clear indication that the coaching staff is planning on using him in the pocket in order to preserve him for the long haul of the 2019 campaign. 
His improvement from last year was evident.
Overall, this type of dominance might be a sign of what's to come for the youngster.
The Ravens opened as 13.5-point home favorites against the Arizona Cardinals in Week 2. Head over to the "Games" tab to check out all the betting data for this contest.