NFL
Packers Will Attempt To Defend Lambeau Field Against Stingy Seahawks
Seattle has found success on the road this year, and oddsmakers respected that fact
By Dan Karpuc - Jan 6, 2020, 2:58am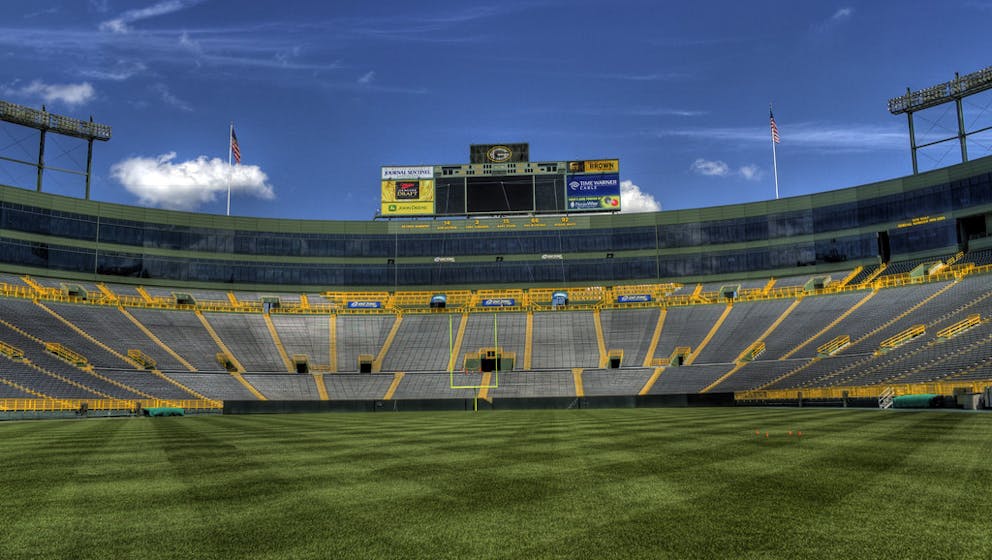 Seahawks at Packers 
Sunday 1/12, 6:40pm EST
VIEW LIVE ODDS, TRENDS, INJURIES & MORE!
The Green Bay Packers will host the Seattle Seahawks in the Divisional Round of the NFC Playoffs on Sunday 1/12/20 at 6:40pm EST. 
The line opened at +/- 3.5 with the Packers as the favorites and the over/under opened at 47 points. Track line movement leading up to kickoff here! 
The Seahawks enter this game with the following records: 12-5 overall, 8-8-1 ATS, 8-1 overall (6-2-1 ATS) on the road, 3-2 overall (3-2 ATS) as an underdog
The Packers enter this game with the following records: 13-3 overall, 10-6 ATS, 7-1 overall (5-3 ATS) at home, 10-2 overall (7-5 ATS) as a favorite
The UNDER has gone 10-6 in Green Bay's games and 8-8-1 in Seattle's contests.
Seahawks 
This is arguably the most fascinating matchup of the week. Not only does it feature the tightest spread, but both teams enter with fantastic home-road splits (Seattle has gone 8-1 on the road and the Packers have gone 7-1 at home). Further, the Seahawks have gone 6-2-1 against the spread on the road and picked up another victory with last week's 17-9 victory against the Philadelphia Eagles. In the regular season, just two of their seven road wins came against playoff teams (the Eagles and the San Francisco 49ers), but they're obviously very comfortable away from Seattle. Since injuries to Chris Carson and Rashaad Penny destroyed the stability that the Seahawks' running game had throughout the course of the regular season, Russell Wilson took over last week, completing 18-of-30 passes for 325 yards and a touchdown while also carrying the ball nine times for 45 yards. Rookie wideout D.K. Metcalf erupted for a huge 160-yard output (with a touchdown) and Wilson was able to complete a few deep shots, which ended up being the difference in the game. However, Seattle's running game was terrible. Travis Homer took 11 carries for 12 yards and while Marshawn Lynch had a touchdown, he carried the ball just six times for seven yards. It's reasonable to assume that Lynch will see a much larger workload now that he has two games under his belt. Whether or not that ends up being a positive remains to be seen, but he certainly has a plethora of experience in these spots. Defensively, the Seahawks have been a bit inconsistent all season long, but will look to ride the momentum from their dominant road performance in which they allowed just nine points.
Take advantage of our exclusive state-specific sportsbook offers!
Packers
Five of Green Bay's seven home victories were decided by one possession and they won both of their games against the Detroit Lions without leading for a second in regulation (walk-off field goals). Therefore, it's easy to question the true threat that their 13-3 record suggests. Oddly enough, Aaron Rodgers has been inconsistent on a game-by-game basis this year, despite the fact that he threw for a cumulative 4,002 yards, 26 touchdowns and four interceptions. In 16 starts, he surpassed the 300-yard threshold just four times (and he had 422 and 429 yards in two of those four contests). His individual production has simply been inconsistent within first-year head coach Matt LaFleur's offense. Wide receiver Davante Adams and running back Aaron Jones will likely be the top contributors alongside Rodgers and it'll be essential that someone else steps up as well. Predicting who that may be is somewhat of an impossible task, but tight end Jimmy Graham, wideout Allen Lazard and backup running back Jamaal Williams are all realistic candidates. As far as the defensive unit is concerned, Green Bay showed a bit of inconsistency throughout the regular season, but their general defensive improvement over last season was a major reason for their 13-win campaign. We should expect a stingy performance from them on Lambeau Field's frozen tundra on Sunday.
Prediction
This decision will come down to a simple question: do you value road success or home success more? The Seahawks have been dynamite on the road while the Packers have defended their home field. More than ever, it's a great time to utilize the tools we have here at BetQL to help you make the most informed, data-driven bets possible. 
Subscribe or upgrade your account to see the best bets for this matchup!