NFL
Chiefs Topple Jaguars, Cover In Jacksonville
Patrick Mahomes and company dominated this matchup
By Brandon Barbour - Sep 10, 2019, 5:35am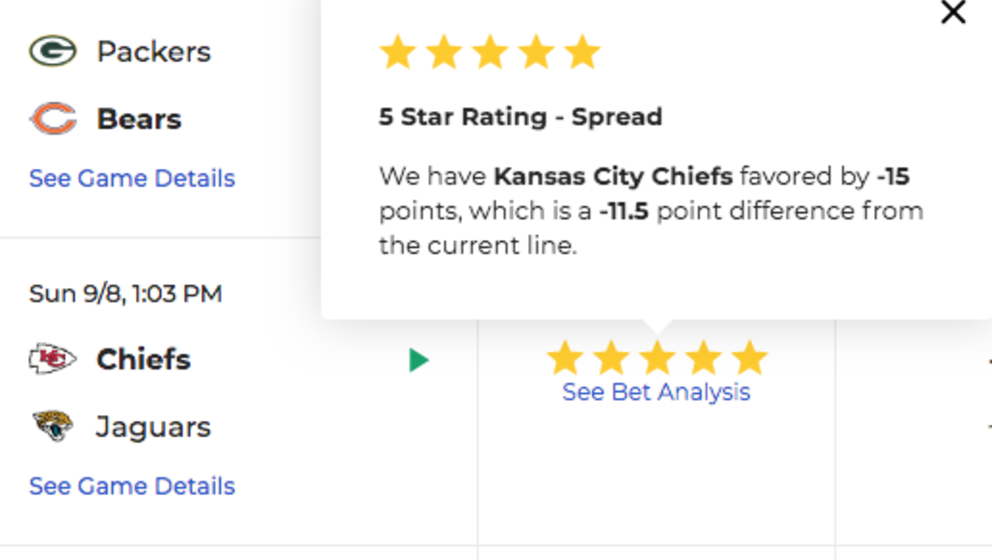 Chiefs @ Jaguars
★★★★★ Chiefs (-3.5)
Outcome: 40-26 Chiefs
BetQL labeled the Chiefs as a 5-star bet in Week 1 (-3.5 favorites against the Jags). BetQL had Kansas City as a 15-point favorite and the 11.5-point difference between our spread and the consensus made it a fantastic wager
The Chiefs and Patrick Mahomes stormed out the gates, posting 17 points in the first quarter. Mahomes connected with Sammy Watkins for some massive plays in the first half. Watkins totaled 198 receiving yards in the game with three touchdowns. The bulk of that damage was done in the first half, as Watkins racked up 178 yards, becoming the fifth player to tally over 175 receiving yards in the first half of a game since 2010.
Mahomes ended the day 25-for-33 passing with 378 yards and three scores, compiling a tremendous 143.2 rating. Unfortunately for Jacksonville, they lost their new quarterback almost immediately, as Nick Foles broke his collarbone on a touchdown pass in the first quarter. It's rough news for the Jaguars, but what else would you expect in regards to luck and fortune for that organization?
The game ended 40-26 in favor of Kansas City, easily covering the -3.5 spread (and just one point away from BetQL's projection).