NFL
Chiefs Cover Spread In Road Win Over Jaguars
BetQL's NFL Model labeled the Chiefs as more drastic favorites in Week 1
By Brandon Barbour - Sep 11, 2019, 2:18am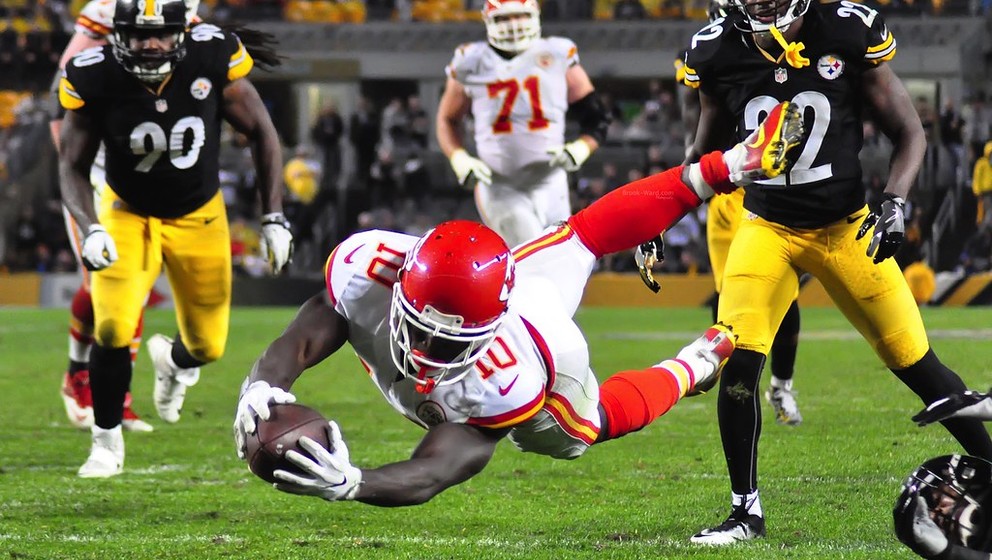 BetQL's NFL Model labeled the Kansas City Chiefs (-3.5) as a ★★ Week 1 bet.
Patrick Mahomes and the Chiefs dominated the first quarter and held on for a 40-26 victory, covering the spread. Sammy Watkins grabbed three touchdown passes in a shockingly-amazing performance.
Jags quarterback Nick Foles (clavicle) left the contest, as did Chiefs wideout Tyreek Hill (clavicle).
Matchup Outlook
The Chiefs hosted the Jaguars Week 5 last season. The dynamic  Kansas City offense bested the steady defense, beating them 30-14. The Chiefs ended up finishing 2018 with the most total yards on offense and the Jaguars ended as a top-five defense in the league.
Fast forward to 2019 and things haven't changed much. Patrick Mahomes and the offense around him is likely to improve, considering that Mahomes and coach Andy Reid are still building a working relationship. An offense this dynamic doesn't seem to falter against the league's top defenses and this was no exception. 
Jacksonville's Misfortune
After acquiring Nick Foles from the Philadelphia Eagles in the offseason, Jacksonville now had their best quarterback in quite some time. Fans were chomping at the bit to see how much better off they'd be without Blake Bortles running the show. Unfortunately, Foles broke his collarbone on a hard hit in the first quarter after releasing a pass that wound up being caught by D.J. Chark for a touchdown. Foles will be out for some time. This is another sad event for the Jaguars.
Kansas City's exotic offense managed to put up 17 points in the first quarter. Mahomes and Sammy Watkins hooked up for a couple of long touchdowns, including a 68-yard grab and a 49-yard catch and run. It seemed that Jacksonville was so worried about Travis Kelce and Tyreek Hill that they forgot about Watkins, who appeared to be fully healthy once again.
The Foles injury definitely didn't hold the Jaguars back, as backup rookie Gardner Minshew came into the game and lit things up. Minshew went 22-for-25 with 275 yards, two touchdowns, and an interception. The relief performance gave fans something to be excited about in the losing effort. It'll be interesting to see how he performs moving forward, but that was about as good as it gets, especially for a 23-year-old with an incredible and improbable journey to the NFL.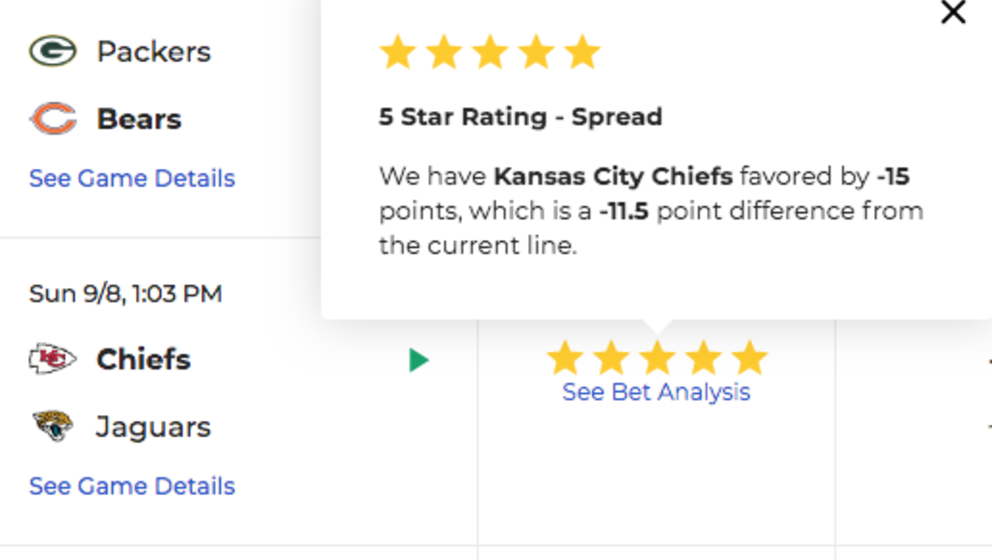 Chiefs Flaunted Their Weapons
The 198 yards and three scores that Watkins posted wasn't everything that the Chiefs whipped up. Mahomes ended up with 378 total passing yards. Their run game was effective behind newcomer LeSean McCoy, as he posted 81 yards on just 10 carries and looked like his usual slippery self. Damien Williams found his niche in the pass game, collecting six catches for 39 yards and pounded in a goal line touchdown. Hill was carted off early with an injury and the Kansas City offense still obliterated the Jacksonville defense. That's just scary.
The Jaguars managed to hit Mahomes four times in the game, but they failed to record a sack. This played a major role in Mahomes feeling comfortable enough to deliver big plays. Jacksonville finished tied for 22nd in sacks last season, with the Kansas City offensive line allowing the fifth-fewest sacks in 2018. This spelled a recipe for disaster, because we all know that the Chiefs will pick anyone apart if their receivers are given time to find open space and Mahomes is given time to see them break free.
Outcome
BetQL's NFL Model labeled the Chiefs as much larger favorites coming into this Week 1 battle. The fact that they were favored by a minuscule 3.5 points was just absurd. Kansas City outscored opponents by 144 points last season, averaging out to a nine-point difference each game. BetQL's line of -7 in favor of the Chiefs was much more reasonable, making the -3.5 spread on consensus sports books a complete steal.
There are 4 Sharp Bets highlighted in our NFL Model this week. Find out what they are!