NFL
Bills Erase 16-Point Deficit, Improbably Defeat Jets
The Jets led 16-0 at halftime before blowing the lead in the second half
By Brandon Barbour - Sep 10, 2019, 5:58am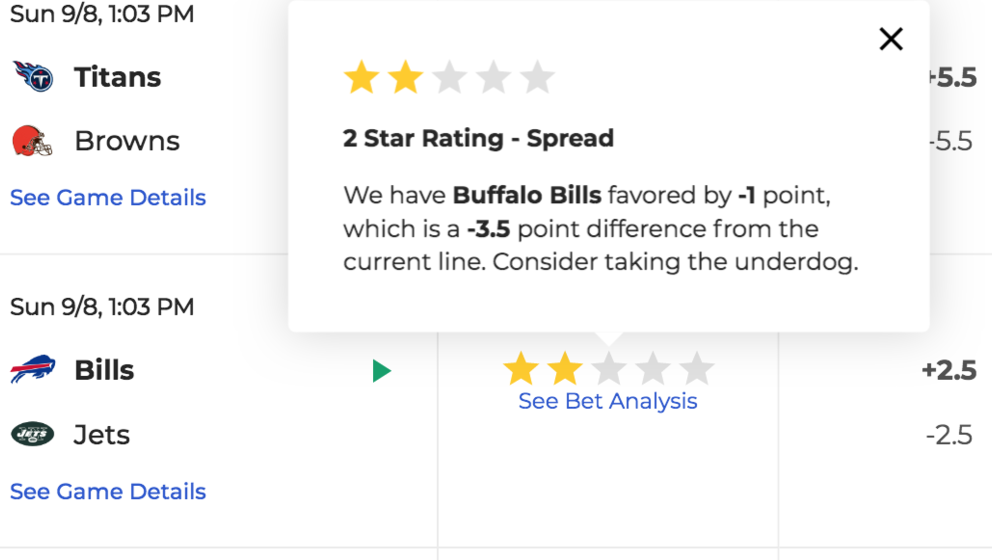 Bills @ Jets
★★ Bills (+2.5)
Outcome: 17-16 Bills 
Well, this was a wild one. The matchup between the Bills and Jets was full of turnovers, as the Jets recovered two fumbles and intercepted Josh Allen twice in the first half, returning a pick for a touchdown. It's the first time the Jets recorded four turnovers in one half since 2011. Despite taking a 16-0 lead, the Jets blew the game.
BetQL had the Bills as favorites in the game, as opposed to underdogs like the consensus spread indicated. Our model pegged the Bills as one-point favorites and the game ended in a Bills win at 17-16. In other words, we hit the nail on the head!
Le'Veon Bell's debut after a year off from the Jets was a success, as the star running back played in all 66 of the Jets snaps and accounted for the team's only touchdown on offense. This debut was spoiled by the Bills' heroics in the second half.
Rookie tailback Devin Singletary had himself a game in limited action for the Bills, taking four carries for a total of 70 yards while adding five catches for 28 yards. Allen settled down after a brutal first half, throwing a touchdown to new receiver John Brown and running in a score of his own.
This was an excellent battle between two teams that are fairly even on paper, but BetQL nailed the road team's win, while Vegas favored the home team. The Bills are underrated and should start to open some eyes moving forward in 2019.