NFL
BetQL's NFL Model Hit A 5-Star Bet On TNF
The Buccaneers/Panthers game didn't even sniff the 48 point total
By Nolan Comar - Sep 13, 2019, 11:50pm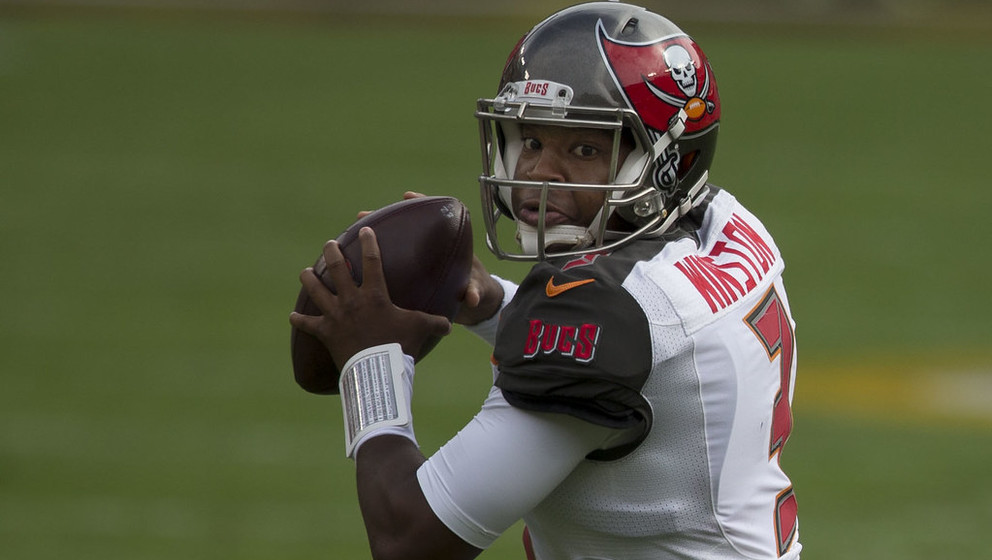 Buccaneers @ Panthers 
September 12, 2019
Consensus: Over/under 48
BetQL Model: Over/under 38.5
BetQL Rating: ★★★★★ (Under 48)  
Final Score: 20-14 Tampa Bay
Situation Before Kickoff
The Carolina Panthers came into this game after a narrow defeat at home last week to the Los Angeles Rams, 30-27. While 57 points were scored, the Panthers couldn't get much going until the second half, as they could only muster three first half points. Star quarterback Cam Newton threw for only 239 yards against the Rams while not looking quite like his old self. 
While the Rams did score 30 points, it was in small part to the passing game, as the Panthers secondary only allowed 186 yards through the air to Jared Goff and the Rams receivers. Also looking to bounce back from Week 1 were the Tampa Bay Buccaneers led by the now much-maligned Jameis Winston at quarterback. Similar to the Panthers, the Bucs could only manage one score in the first half of week one and lost by a total of 31-17 to the San Francisco 49ers. The 31 points was not quite indicative of how well the Bucs defense held up. Winston was responsible for two interceptions that were returned for touchdowns and despite only allowing 256 total yards to the 49ers, the Bucs still found defeat. The stage was set for two teams looking for their first win of the season following an opener where the offenses started sluggish. 
In addition to Best Bets from our proprietary NFL Model, BetQL Premium members get full access to our Odds, Public Betting, Line Movement and Sharp Picks Dashboards!
Panthers
Cam Newton did find his receivers but never found the end zone. The top performers for Carolina were tight end Greg Olsen and wide receiver D.J. Moore. Olsen, ever reliable, hauled in six catches for 110 yards while Moore had nine receptions for 89 yards. Where the Panthers and offensive coordinator Norv Turner found trouble was in a lack of chunk plays. For the entire game, the Panthers only created two plays that generated a gain of 20 or more yards. This resulted in field goal kicker, Joey Slye, making all four of his attempts. 
Post-game, Newton held no punches and took the blame for the loss.  The ninth-year quarterback just doesn't look like himself and it could be a long year for Carolina on the offensive side of the ball if he fails to revert to form. He didn't receive much help from star running back Christian McCaffery and his offensive line. McCaffery ran the ball 16 times for only a paltry 37 yards. The other mainstay of the Panthers franchise showed up as usual, as linebacker Luke Kuechly totaled 17 tackles on the night, but that didn't end up mattering.
BetQL's NFL Model lists many ★★★★★ bets for the Week 2 slate. Find out what teams made the cut!
Buccaneers
The Bucs entered this game with confidence that their defense would again hold up their end of the bargain. It was now on Winston and his offense to provide just enough support. Not turning the ball over once, Winston was much improved from his disastrous season opener. With much attention paid to star wide-out Mike Evans, Winston found fellow receiver Chris Godwin to the tune of eight catches for 121 yards. 
Head coach Bruce Arians made sure to keep the ball on the ground and while running back Peyton Barber didn't break any big runs, he did keep the clocking moving and churned out 82 yards on 23 carries. The defense took it from there as they only allowed four field goals on the entire night. Outside linebacker Shaquil Barrett improved on his one sack Week 1 performance for a grand total of three sacks on Thursday night. As a unit, the Bucs defense generated five additional tackles for loss and registered six quarterback hits on Newton. 
BetQL Difference 
At a consensus over/under of 48, this game never got close to hitting the over. With a final score of 20-14, the 34 total points even fell short by more than a field goal of BetQL's five-star model projection of 38.5. With a point total that was misleading of the Bucs defense in Week 1, that unit once again showed up and the under was never a sweat on Thursday night.
Our premium subscribers were able to cash in with a model that looked past the final scores of the opening week. Now it's time for you to do the same thing! Lets do this.