NFL
5 Things To Watch: Cowboys vs. Dolphins
This Week 3 contest will be fascinating to watch for numerous reasons
By Nolan Comar - Sep 18, 2019, 6:07am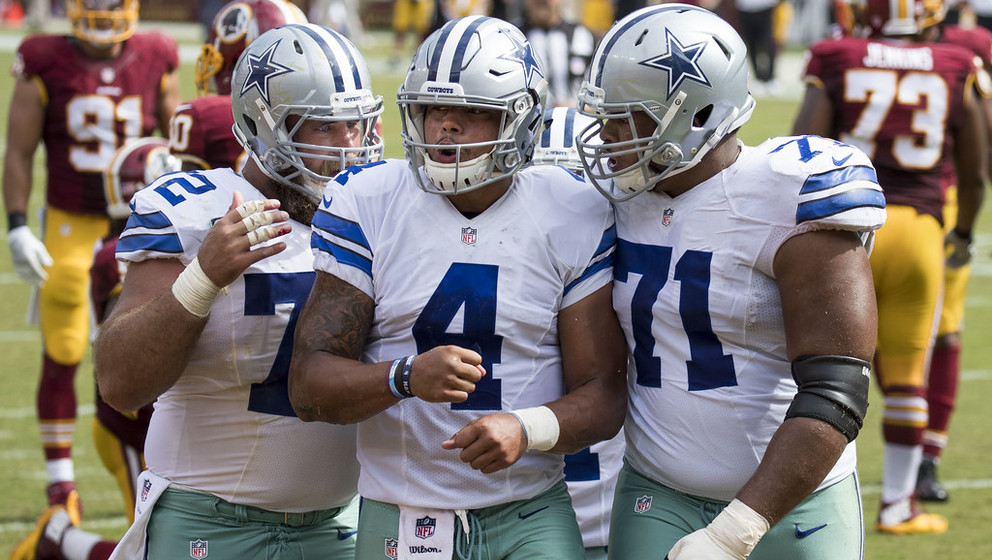 Sunday, 1:00pm EST
Opened: Cowboys -15.5 
Mid-Week: Cowboys -21.5
1. Does Brian Flores give Josh Rosen a longer look?
Despite the Miami Dolphins' teardown this fall, head coach Brian Flores continues to keep Ryan Fitzpatrick as his starting quarterback. Fitzpatrick is again slated to start Sunday if there's another poor start, when does Flores make the switch? With such a rebuilding job being undertaken, it would only make sense for the Dolphins to get a longer look at Rosen and see if there's anything there worthwhile. 
2. Can the spread go any higher?
With the consensus opening line already moving six points in favor of Dallas, how high might that spread get before kickoff? The Dolphins have lost their opening two games by 49 and 43 points. 21 almost feels like a bargain given how impressive Dallas has started. 
View Public Betting data for Week 3 of the NFL season! 
3. Will Devin Smith take advantage of Michael Gallup's absence?
Second-year wide receiver Michael Gallup had been a revelation early on but now will be out 2-4 weeks with a banged up knee. In steps Devin Smith, a former second round pick who the Cowboys signed after the New York Jets waived Smith in 2018. Smith has had a long road to recovery after two ACL tears but last week flashed the potential he once held, hauling in three passes for 74 yards. Smith will now get to work opposite of Amari Cooper and finally get his chance to showcase his ability. 
4. Will Dak Prescott have his MVP performance?
Few have had a stronger open to the 2019 NFL season than quarterback Dak Prescott and new offensive coordinator, Kellen Moore. Moore has clearly provided an upgrade from the departed Scott Linehan and has a full treasure chest of offensive personnel to work with. Prescott is reaping the benefits with an absurd 82.3 completion percentage to go with seven touchdowns to only one interception. Prescott has thrown himself into early MVP talk, and a date with the Dolphins should only bolster that. Remember what Lamar Jackson did in Week 1?
Get your first DraftKings Sportsbook deposit matched up to $200! 
5. Will Minkah Fitzpatrick's Exit Have A Residual Effect?
It appears that Brian Flores wants to be Bill Belichick. This sounds great in theory but without the prior success, it can be a tough sell to players. Star second-year defensive back Minkah Fitzpatrick was the latest to not be enamored with the idea. At what point does Flores lose the entire roster? A rebuild is one thing, a teardown like this is unprecedented in the NFL. Who is next to ask for their ticket out of town? We might find out based on the effort levels displayed in this contest.
Note: The advice above is the writer's opinion only and does not represent the stance or interest of BetQL in any way.