NFL
3 AFC Sleepers To Consider Betting On
If you're looking for a non-Patriots or Chiefs bet, consider these teams.
By Sierra Kennedy - Jul 2, 2019, 3:26pm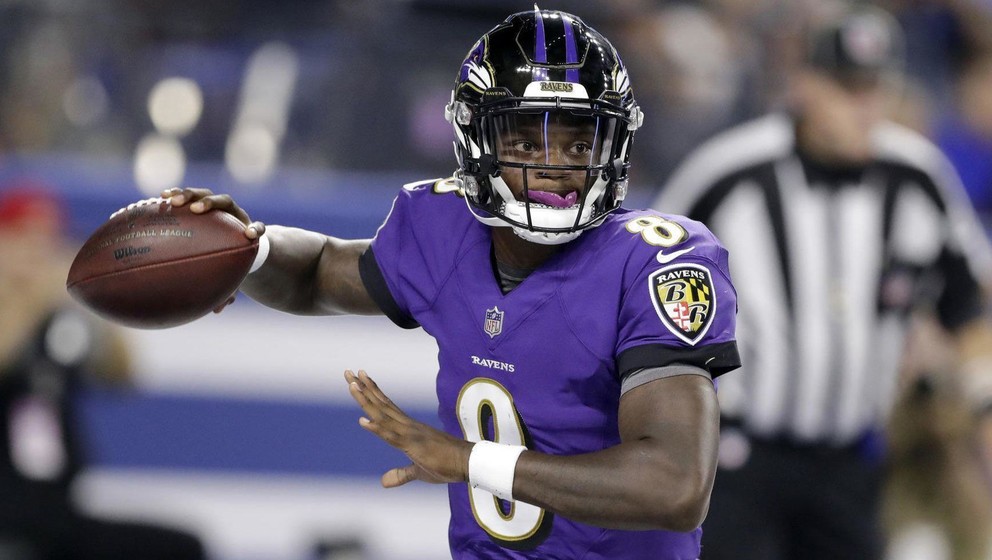 Every NFL season comes with a few surprise entries come postseason. Here are three sleeper picks to consider in the AFC when placing your futures wagers.
Jacksonville Jaguars
Odds to win Super Bowl 54 +3500
Odds to win AFC +2200
Odds to win AFC South +450
Season win total 7.5
After head coach Doug Marrone finished his second season with the Jaguars last in the AFC South with a 5-11 record, it is no surprise that the team made a couple of big moves in the offseason. For one, former Minnesota Vikings coordinator John DeFilippo will be in charge of the offense heading into the 2019 season.
The biggest move was replacing Blake Bortles and signing Super Bowl-winning Nick Foles to a four-year contract. In seven regular and postseason games last season, the signal-caller threw 10 touchdowns to 8 interceptions, completed 69.2% of passes, and averaged 268.6 yards per game. The Jags also had other key free agent pickups for lacking positions, including WR Chris Conley and TE Geoff Swaim. With veterans Jalen Ramsey, Myles Jack, and Leonard Fournette plus their seven draft picks—including Josh Allen and Jawaan Taylor—we could see the return of the 2017 Jaguars that made it to the AFC Championship game. Definitely a legitimate wild card team in the making.
New York Jets
Odds to win Super Bowl 54 +5000
Odds to win AFC +3000
Odds to win AFC East +650
Season win total 7
The Jets have had a busy 2019, hiring head coach Adam Gase, two new coordinators on both sides of the ball, and a new GM. Front office changes and big spending on a new offense during the offseason are why I consider this team a sneaky sleeper pick. Its been eight seasons the Jets have made a playoff appearance and the team went 4-12 last season. However, quarterback Sam Darnold enters his second year with major improvements on the offensive line.
The biggest pickup was running back Le'Veon Bell who has over 1,500 career touches, leading the league with 406 touches during the 2017 season. Other key acquisitions were middle linebacker C.J. Mosley and wide receiver Jamison Crowder. The Jets could have a breakout year with their defense, led by their Pro Bowl safety Jamal Adams alongside Quinnen Williams and Crowder. Named to AP's second-team All-Pro last season, Adams recorded 86 tackles, 12 passes defended and 3.5 sacks.  The Jets could come up behind the New England Patriots in the AFC East for a wild card berth.
Baltimore Ravens
Odds to win Super Bowl 54 +2500
Odds to win AFC +1500
Odds to win AFC North +350
Season win total 8.5
The Baltimore Ravens may have sat atop the AFC North with a 10-6 record, but I still consider them a sleeper team based upon their odds and several other factors. It's hard to know what to expect after the team lost C.J. Mosley, Terrell Suggs, Za'Darius Smith, and Eric Weddle, all of whom were key to their division win last season. However, the Ravens' secondary should not be overlooked, with talented players like Brandon Carr, Jimmy Smith, Marlon Humphrey, and Earl Thomas.
Last season, Baltimore's defense led the league with 4,687 yards allowed and were No. 2 in points allowed (17.9). There may be some new pieces, but there is no way that the Ravens will suddenly have a terrible defense with the pieces they do have. Also, Baltimore now has the often-underrated Lamar Jackson starting at center after leading the team on a 6-1 run to the playoffs after taking the helm in Week 11. There's also nine-year veteran Mark Ingram, who might have disappointed me in fantasy last season but is expected to help take some pressure off Jackson this year. The Ravens have the potential to be repeat division winners.