Houston Texans
vs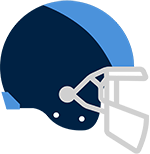 Tennessee Titans Prediction
Expect a close game with the Houston Texans winning 47% of simulations, and the Tennessee Titans 53% of simulations. In close games, turnover margin is especially important. The Houston Texans commit fewer turnovers in 25% of simulations and they go on to win 79% when they take care of the ball. The Tennessee Titans wins 65% of the simulations in which they commit fewer turnovers. Deshaun Watson is averaging 306 passing yards per sim. If he can have a great game with better than average passing yards and at least a 2 to 1 TD to INT ratio (42% chance) then he helps his team win 47%. Derrick Henry is averaging 125 rushing yards per sim. If he can have a great game with better than average rushing yards and at least a 1 rushing TD (45% chance) then he helps his team win 71%.
Houston Texans Preview
Last week, the Houston Texans captured their elusive first win with a victory over the Jacksonville Jaguars and the firing of Bill O'Brien. The Texans absolutely curb-stomped the Jaguars in a 30-14 win with 486 total yards. Deshaun Watson finally had a Watson-esque performance with 359 passing yards, three touchdowns, and 25 rushing yards on two carries. Additionally, Brandin Cooks had a breakout game with his new team as he hauled in eight receptions on twelve targets for 161 yards and one touchdown. If the offense can continue to roll, despite a poor offensive line, the Texans could be dangerous week to week even with a 1-4 record.
Tennessee Titans Preview
The Tennessee Titans are coming off of a huge 42-16 win over the Buffalo Bills to improve to 4-0. Prior to Tuesday's win, question marks surrounded the legitimacy of the Titans this year as they captured three close wins against the Denver Broncos, Jacksonville Jaguars, and Minnesota Vikings. This win against the undefeated Bills solidifies them as a legit top team this season. Derrick Henry continues to dominate poor run defenses. While Ryan Tannehill is doing his job and performing well at the quarterback position. Additionally, AJ Brown's return against the Bills was nothing short of impressive and will only add to their offensive firepower. However, it is important to note that the Titan's defense is concerning as they have given up 409.2 yards per game and a red zone touchdown percentage of 83.33%.
Full Game Prediction
The lines have opened via Fanduel with the Titans as -3.5 favorites and an over/under total of 53.5. If the Texans offense can continue their performance from week five, then now is the perfect opportunity to take advantage of the Titan's poor secondary. Additionally, with the speed of Cooks and Will Fuller, look for a few big plays. Over the last three years, the Texans have typically performed well in weeks five through nine with a 10-1 record on the moneyline. However, the Texans are just 1-4 against the spread this year, meaning the "Houston Fade" has profited $290 for a $100 bettor at -110. As for the total, both defenses give up over 380 yards per game while the offenses have really turned it around. The Titans and Texans are a combined 6-3 on the over for a profit of $270. Check out our BetQL model to see which way our best bet model is picking.