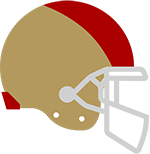 Sun 12/8, 6:00 PM - Superdome
SF +1.5, O/U 45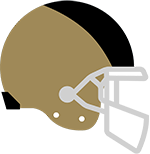 Sun 12/8, 6:00 PM - Superdome
SF +1.5, O/U 45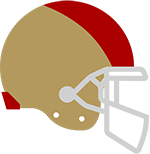 2-1
Premium Access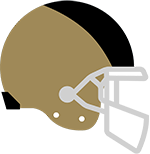 1-2
Spread
Moneyline
Total
1H Spread
1H Moneyline
1H Total
Best Bets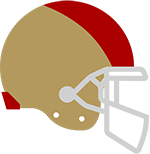 49ers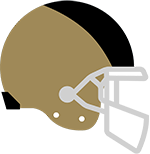 Saints
Get Free NFL Predictions, Free Picks, and Special Offers from BetQL

+1.5 (-110)
o45 (-110)

+1.5 (-105)
o44.5 (-115)

+1.5 (-106)
o45 (--)

+1.5 (-110)
o44.5 (-110)

+1.5 (-110)
o45.5 (-110)

+1.5 (-120)
o45.5 (-110)

+1.5 (-110)
o45 (-110)

+1.5 (-110)
o45 (-110)

Consensus
49ERS +1.5

FanDuel
49ERS +1.5

DraftKings
49ERS +1
See All Sportsbooks
Redeem Exclusive Offers For
San Francisco 49ers vs New Orleans Saints Prediction
Jimmy Garoppolo and the San Francisco 49ers are heading to the Superdome to take on the New Orleans Saints on Sunday, 12/8/19 at 1:00 pm. Two of the top teams in the NFC go head to head in what could be an NFC Championship preview. Read our full 49ers Saints predictions below.
The 10-2 San Francisco 49ers are one of the toughest teams in the NFL. San Francisco's defense has only allowed 15.2 points per game while their offense has scored 29.1 points per game. Jimmy Garoppolo has been solid this year, but this team is just an overall great team. The 49ers should finally be healthy and although they lost to Baltimore last week they kept things close and were in it until the end of the game. San Francisco is 7-4-1 against the spread with 58% of their games going Under the Total.
The 10-2 Saints are currently sitting atop the NFC and have already clinched the NFC South. New Orleans has won 3 straight and are coming off a Thanksgiving victory over the Atlanta Falcons. Sean Payton has done an excellent job coaching this season as the Saints have had to overcome injuries to Drew Brees and Alvin Kamara. Michael Thomas is leading the league with 110 receptions and has been an absolute beast. The Saints are 8-4 against the spread with 50% of their games going Over the Total.
The Saints are favored by 2.5 points at home in this one. Our 49ers Saints prediction is a tough one to make as these are two of the best teams in the NFL. San Francisco can easily cover this spread and win outright if they show up ready to play and are able to stop the Saints offense and quiet the crowd. On the other hand, the Saints can beat down on San Francisco if Sean Payton is able to come up with some crafty plays that the 49ers have not seen and they force Jimmy G to throw. The Total in this game is 44 points. Subscribe to BetQL to see our full score prediction, first half prediction, and see which side our model recommends betting on.
Check out our sportsbook offers to get free money to bet this game!
Team Summary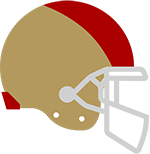 San Francisco 49ers Summary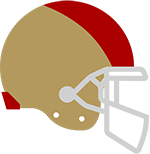 SF
Head Coach
Kyle Shanahan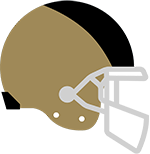 New Orleans Saints Summary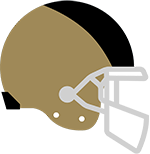 NO
Head Coach
Sean Payton
Schedule Summary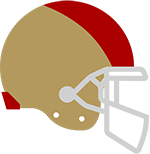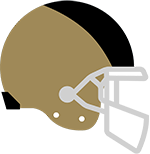 Total Games: 16
Record: 1-2
ATS Record: 1-2
O/U Record: 3-0
Games: 16
Record: 1-2
ATS: 1-2
O/U: 3-0
Date
Opponent
Score
ATS
O/U
Sun 9/13
vs. TB
W 34
-23
Tue 9/22
@ OAK
L 24
-34
Mon 9/28
vs. GB
L 30
-37
Sun 10/4
@ DET
--
Tue 10/13
vs. LAC
--
Sun 10/25
vs. CAR
--
Sun 11/1
@ CHI
--
Mon 11/9
@ TB
--
Sun 11/15
vs. SF
--
Sun 11/22
vs. ATL
--
Sun 11/29
@ DEN
--
Sun 12/6
@ ATL
--
Sun 12/13
@ PHI
--
Sun 12/20
vs. KC
--
Fri 12/25
vs. MIN
--
Sun 1/3
@ CAR
--
Top Trends Summary
The Saints's top 4 trends favoring them to cover the Spread
Spread
Moneyline
Total
1st Half Spread
1st Half Moneyline
1st Half Total
2nd Half Spread
2nd Half Moneyline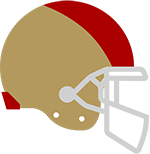 49ers Lineup
QB
Jimmy Garoppolo
Latest News
RB
Raheem Mostert
Latest News
RB
Tevin Coleman
Latest News
WR

Deebo Samuel
Latest News
WR
Emmanuel Sanders
Latest News
WR
Kendrick Bourne
Latest News
TE
George Kittle
Latest News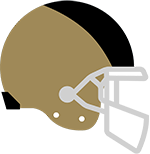 Saints Lineup
QB
Drew Brees
Latest News
RB
Alvin Kamara
Latest News
WR
Tre'Quan Smith
Latest News
WR
Ted Ginn Jr.
Latest News
WR
Michael Thomas
Latest News
TE
Jared Cook
Latest News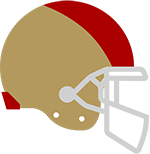 49ers Lineup
QB
Jimmy Garoppolo
Latest News
RB
Raheem Mostert
Latest News
RB
Tevin Coleman
Latest News
WR

Deebo Samuel
Latest News
WR
Emmanuel Sanders
Latest News
WR
Kendrick Bourne
Latest News
TE
George Kittle
Latest News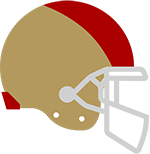 49ers Injuries
Get access to Real-Time Offensive and Defensive Injuries with a BetQL Subscription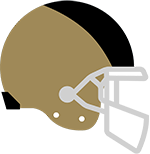 Saints Injuries
Get access to Real-Time Offensive and Defensive Injuries with a BetQL Subscription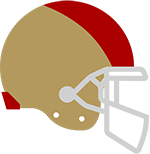 49ers Injuries
Get access to Real-Time Offensive and Defensive Injuries with a BetQL Subscription