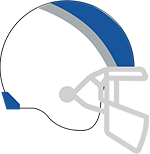 Fri 11/22, 1:20 AM - Nrg Stadium
IND +3.5, O/U 46
Fri 11/22, 1:20 AM - Nrg Stadium
IND +3.5, O/U 46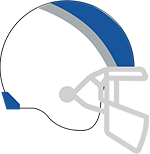 7-9
Premium Access
10-6
Spread
Moneyline
Total
1H Spread
1H Moneyline
1H Total
Best Bets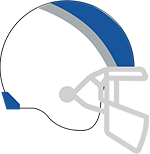 Colts
Texans

+3.5 (-105)
o46 (-110)

+3.5 (-105)
o46.5 (-105)

+3.5 (-104)
o46 (--)

+3.5 (-110)
o46.5 (-110)

+3.5 (-110)
o47 (-110)

+3.5 (-110)
o46.5 (-110)

+3.5 (-110)
o46.5 (-110)

+3.5 (-110)
o46.5 (-105)

Consensus
COLTS +3.5

FanDuel
COLTS +3.5

DraftKings
COLTS +3.5
See All Sportsbooks
Indianapolis Colts vs Houston Texans Prediction
Deshaun Watson and the Houston Texans are hosting Jacoby Brissett and the Indianapolis Colts on Thursday, 11/21/19 at 8:20 pm at Nrg Stadium. These teams sit atop the AFC South division and this game has major playoff implications. Read our full Colts Texans predictions below:

Jacoby Brissett returned from injury last week as the Colts beat down on Nick Foles and the Jacksonville Jaguars 33-13. Unfortunately, however, Colts running back Marlon Mack fractured his right hand and will definitely be out this upcoming week in this pivotal matchup. The Colts have gone 3-2 in their last 5 games while going 2-3 against the spread. The Colts' two losses, however, have come with Brian Hoyer under center so it is important to take note of that when analyzing this game. WR TY Hilton and TE Eric Ebron are both questionable for this huge Thursday night showdown. The Colts are 5-5 against the spread on the season and their games have gone Over the Total 60% of the time.

The Houston Texans are coming off a horrible 41-7 loss to the Baltimore Ravens. Coming off the bye, the Texans looked atrocious. The Texans are 6-4 on the season and at times Deshaun Watson has shown glimpses of greatness, but he has been quite inconsistent. Deandre Hopkins is still elite, but after such a humiliating loss it is clear that this team doesn't quite have it all figured out yet. WR Will Fuller is questionable for this game. The Texans already fell to this Indianapolis Colts team in Indy with the Colts covering that spread and the game going Over the 46.5 point total. The Texans are 5-5 against the spread on the year with 40% of their games going Over the Total.

The Texans are 3.5 point home favorites against the Colts. This Texans Colts prediction is a tough one to call and it will be important to see whether or not the questionable players on both sides can give it a go. Houston is 10th in points per game while Indy is 16th, but in each of their last 3 games Indianapolis has actually averaged more points per game than the Texans. The Total is sitting at 45.5 points right now. It will be important to monitor the lines throughout the week and see how these rivals are going to be affected by injuries. Check out BetQL to get our Best Bets and Sharp Picks. Trust BetQL, and #QuitLosing.Trust BetQL, and #QuitLosing.
Team Summary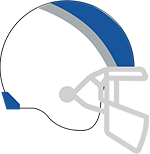 Indianapolis Colts Summary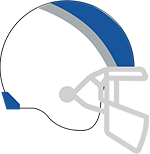 Head Coach
Frank Reich
Houston Texans Summary
Head Coach
Bill O'Brien
Schedule Summary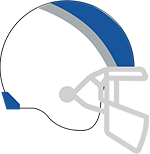 Total Games: 0
Record: 0-0
ATS Record: 0-0
O/U Record: 0-0
Games: 0
Record: 0-0
ATS: 0-0
O/U: 0-0
Top Trends Summary
The Texans's top 8 trends favoring them to cover the Moneyline
Spread
Moneyline
Total
1st Half Spread
1st Half Moneyline
1st Half Total
2nd Half Spread
2nd Half Moneyline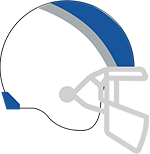 Colts Lineup
QB
Jacoby Brissett
RB
Nyheim Hines
WR
Marcus Johnson
WR
Chester Rogers
WR
Zach Pascal
WR
T.Y. Hilton
TE
Eric Ebron
TE
Jack Doyle
Texans Lineup
QB
Deshaun Watson
RB
Carlos Hyde
WR
Kenny Stills
WR
DeAndre Hopkins
WR
Will Fuller V
TE
Darren Fells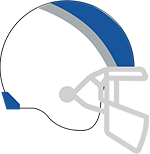 Colts Lineup
QB
Jacoby Brissett
RB
Nyheim Hines
WR
Marcus Johnson
WR
Chester Rogers
WR
Zach Pascal
WR
T.Y. Hilton
TE
Eric Ebron
TE
Jack Doyle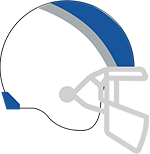 Colts Injuries
Get access to Real-Time Offensive and Defensive Injuries with a BetQL Subscription
Texans Injuries
Get access to Real-Time Offensive and Defensive Injuries with a BetQL Subscription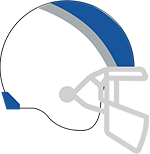 Colts Injuries
Get access to Real-Time Offensive and Defensive Injuries with a BetQL Subscription