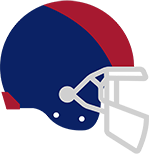 Sun 11/24, 6:00 PM - Soldier Field
CHI -6, O/U 40.5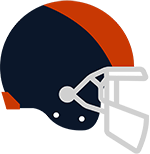 Sun 11/24, 6:00 PM - Soldier Field
CHI -6, O/U 40.5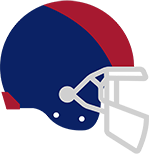 2-10
Premium Access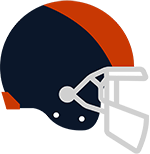 7-6

+6 (-115)
o40.5 (-110)

+6 (-110)
o40.5 (-110)

+6 (-110)
o40.5 (--)

+6 (-110)
o41 (-110)

+6 (-110)
o40.5 (-110)

+6 (-110)
o40.5 (-110)

+6 (-110)
o40.5 (-110)

+6 (-110)
o40.5 (-110)

Consensus
BEARS -6

FanDuel
BEARS -6

DraftKings
BEARS -6
See All Sportsbooks
New York Giants vs Chicago Bears Prediction
Daniel Jones and the New York Giants are heading to Soldier Field on Sunday, 11/24/19 at 1:00 PM to take on the Chicago Bears. These two teams don't have much of a shot at the playoffs, but it will be interesting to see how they approach this game. Read our full Giants Bears predictions below.

The 2-8 New York Giants are coming off a bye, but have lost six games in a row. Daniel Jones has shown some signs that he could be a legitimate NFL QB, but also has a tendency to turn the ball over. Saquon Barkley hasn't seemed fully healthy since injuring himself earlier this year, and Sterling Shepard and Evan Engram are both banged up. With no real shot at the playoffs the Giants may soon just throw in the towel and let the injured guys sit out. The Giants have averaged 20.3 points per game this season which is 22nd in the NFL. The Giants are 3-7 against the spread this season with 60% of their games going Over the Total.

The 4-6 Chicago Bears have had a very disappointing season. The Bears have lost five of their last six and at the end of a primetime loss against the Rams in Week 11, Mitchell Trubisky was pulled from the game. Last year's coach of the year, Matt Nagy does not appear to know what he's doing. It is clear that Mitch Trubisky is not a franchise quarterback and it will be interesting to see what direction the Bears go in at QB for this matchup. If Chase Daniel is the starter it seems pretty clear that the Mitchell Trubisky era is over in Chicago. Kicker, Eddy Pineiro has been awful as of late and this team is not even close to as competent as it was last year. The Bears are 3-7 against the spread and 70% of their games have gone Under the Total.

The Bears are favored by 6.5 points in this game. These two teams have really struggled lately. The Bears have only averaged 13.7 points per game in their last three games and they will have to ride their defense in order to pull out a victory in this one. The Total in this game is at 40.5 points. This will most probably be an incredibly sloppy game and the main storyline will be who is under center for the Bears. Our Giants Bears prediction comes down to how much trust you put into the Bears offense. This line is very similar to what they faced last week in LA and we all know how that turned out, but fortunately for the Bears this week they aren't going up against the Rams. They are getting the … Giants.

Schedule Summary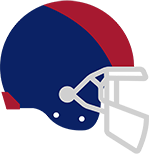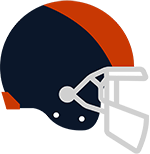 Total Games: 16
Record: 7-6
ATS Record: 5-8
O/U Record: 5-8
Games: 16
Record: 7-6
ATS: 5-8
O/U: 5-8
Date
Opponent
Score
ATS
O/U
Fri 9/6
vs. GB
L 3
-10
Sun 9/15
@ DEN
W 16
-14
Tue 9/24
@ WAS
W 31
-15
Sun 9/29
vs. MIN
W 16
-6
Sun 10/6
@ OAK
L 21
-24
Wed 10/9
vs. BYE
--
Sun 10/20
vs. NO
L 25
-36
Sun 10/27
vs. LAC
L 16
-17
Sun 11/3
@ PHI
L 14
-22
Sun 11/10
vs. DET
W 20
-13
Mon 11/18
@ LAR
L 7
-17
Sun 11/24
vs. NYG
W 19
-14
Thu 11/28
@ DET
W 24
-20
Fri 12/6
vs. DAL
W 31
-24
Sun 12/15
@ GB
--
Mon 12/23
vs. KC
--
Sun 12/29
@ MIN
--
Top Trends Summary
The Giants's top 4 trends favoring them to cover the Spread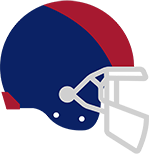 Giants Lineup
QB
Daniel Jones
Latest News
RB
Saquon Barkley
Latest News
WR

Darius Slayton
Latest News
WR
Golden Tate
Latest News
WR
Sterling Shepard
Latest News
TE
Scott Simonson
TE
Evan Engram
Latest News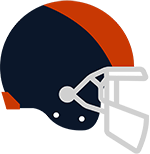 Bears Lineup
QB
Mitch Trubisky
Latest News
RB
David Montgomery
Latest News
WR
Allen Robinson
Latest News
WR
Anthony Miller
Latest News
WR
Taylor Gabriel
Latest News
TE
Ben Braunecker
Latest News
TE
Adam Shaheen
Latest News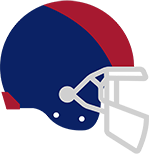 Giants Lineup
QB
Daniel Jones
Latest News
RB
Saquon Barkley
Latest News
WR

Darius Slayton
Latest News
WR
Golden Tate
Latest News
WR
Sterling Shepard
Latest News
TE
Scott Simonson
TE
Evan Engram
Latest News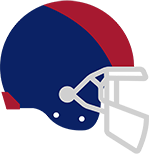 Giants Injuries
Get access to Real-Time Offensive and Defensive Injuries with a BetQL Subscription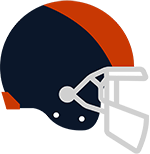 Bears Injuries
Get access to Real-Time Offensive and Defensive Injuries with a BetQL Subscription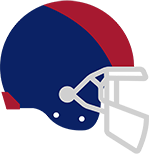 Giants Injuries
Get access to Real-Time Offensive and Defensive Injuries with a BetQL Subscription