Tennessee Titans
vs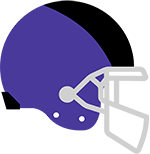 Baltimore Ravens Prediction
The Baltimore Ravens are a heavy favorite winning 78% of simulations over the Tennessee Titans. Lamar Jackson is averaging 250 passing yards and 1.9 TDs per simulation and Lamar Jackson is projected for 83 rushing yards and a 42% chance of having at least 1 rushing TD. In the 21% of simulations where Tennessee Titans wins, Ryan Tannehill averages 2.01 TD passes vs 0.25 interceptions, while in losses he has a ratio of 1.57 TDs to 0.55 interceptions. Derrick Henry averages 103 rushing yards and 1.16 rushing TDs when Tennessee Titans wins and 65 yards and 0.57 TDs in losses. Baltimore Ravens has a 61% chance of forcing more turnovers than they commit. Positive turnover margin helps them win 91% of the time.
Tennessee Titans vs Baltimore Ravens Prediction
The Tennessee Titans (6-3) travel to M&T Bank Stadium to face the Baltimore Ravens (6-3) at 1:00 p.m. on Sunday. This marks the teams' first meeting since Tennessee upset Baltimore in the divisional round of the AFC playoffs last winter. Baltimore opened as a seven-point favorite but currently sits at -6.5 (-275), and the over/under has settled at 49.
Both these teams own impressive records this season, but both have struggled mightily. The Ravens, who a season ago sported a 14-2 record, and featured the NFL's top rushing offense led by league MVP Lamar Jackson, have been a shell of their 2019 selves offensively. The Titans, who went on a scorching run late last season, and stunned the Ravens by bouncing them out of the playoffs, have been disastrous defensively and inconsistent at best in the passing game.
Let's take a look at what to expect in this all-important AFC clash, and offer up our prediction and best bets.
Tennessee Titans Preview
Thanks to the power running game of Derrick Henry, and the heroics of Comeback Player of the Year Ryan Tannehill under center, the Titans served as one of the top storylines of the postseason in 2019. They knocked off the defending-champion Patriots in Wild Card weekend, in what turned out to be Tom Brady's last game in New England. Then they stunned the nation by destroying top-seeded Baltimore 28-12 one week later. But their glory faded in the AFC Championship game, as they fell to the eventual Super Bowl-champion Chiefs 35-24.
Tennessee's front office made few changes in the offseason, gearing up for another go at a Super Bowl run. The Titans welcomed back 10 of its 11 offensive starters from 2019, with that 11th spot going to eight-year veteran right tackle (and fifth-year Titans backup) Dennis Kelly. They signed Tannehill and Henry to long-term deals, locking in their new franchise QB and the 2019 league-leading rusher (Henry rushed 303 times for 1,540 yards last season). These moves were made easier by the rookie contracts of their dynamic wide receiver tandem. Second-year stud A.J. Brown put up 1,000-plus receiving yards last season, averaging 20 yards per catch and grabbing eight TDs, and his fourth-year counterpart Corey Davis tallied 600 yards. Brown and Davis combine for about $1.5 million in base salary and a total cap hit of less than $10 mil.
So, it was all supposed to be smooth sailing back to the playoffs, where Tennessee hoped to get home-field advantage for the first time in what seems like forever. The Titans are the only team in NFL history to finish 9-7 four years in a row—could this be the year they get over that double-digit win hump and actually host a playoff game?
Nine games into 2020, and it's safe to say that their odds appear murky at best. Tennessee started hot, winning its first five games despite a disastrous early-season run-in with COVID-19. Henry got back to his hard-charging, take-no-prisoners running style, leading the league in rushing yards until Dalvin Cook recently went HAM and regained the title. But the Titans have now lost three of their last four games, most recently getting doubled-up by the division-rival (and NFC South leading) Indianapolis Colts 34-17 on Thursday Night Football. With the Ravens up next, then the Colts again, then the Browns, Packers, and Texans down the stretch, ten wins ain't happening this year.
What's going wrong? For one, Tannehill has been good, but not great like he was last season. He mounted a season-leading three fourth-quarter comebacks and four game-winning drives earlier in the season, but has lust some luster recently. Part of that has been due to his inability to find receivers when he's under pressure. And part of it has been due to the fact that Brown, Davis, slot receiver Adam Humphries, and tight end Jonnu Smith have all missed time.
The Titans rely too heavily on Henry, so when they face dynamic defenses like Indy last week or Baltimore this week, they get overwhelmed. If Tannehill cannot channel his Pro Bowl 2019 self, and lead the charge for this team like he did when he posted a league-best 117.5 QB rating, this team could once again be a Wild Card at best
Don't expect Tennessee's defense to bail it out of any jams. This defensive unit went from bad last year to worse. Over the offseason, it lost renowned defensive coordinator Dean Pees, Pro Bowl defensive tackle Jurrell Casey, Pro Bowl cornerback Logan Ryan, and linebacker and former tackles leader Wesley Woodyard. The Titans' first-round selection in 2019, defensive end Jeffery Simmons, has been mediocre at best at defensive end, logging only two sacks despite high snap counts. Edge rushers Jadeveon Clowney and Vic Beasley, Tennessee's top defensive additions, have been abject failures. Cornerback Adoreé Jackson, who was presumed to lead the secondary, has been out with a knee injury all season (he could return this weekend).
Linebacker Jayon Brown still ranks as one of the leading tacklers in the game, and safety Malcolm Butler has had his moments in the secondary. But this defense just seems to lack chemistry, and it gets blown up for chunk yards or crucial scores at the worst possible times. It often struggles to get off the field, and ends up getting fatigued or making costly blunders. It's ugly, and head coach Mike Vrabel has only himself to blame for not replacing Pees. Clearly, the "coordinator by committee" approach has failed Tennessee, and will likely be the main reason the Titans once again finish 9-7.
Baltimore Ravens Preview
The Ravens have been nowhere near as dominant offensively as they were in their historic 2019 campaign. While still maintaining the second-best running game in the league with 164 rushing yards per game, their ground attack has paled in comparison to their NFL-record 204.8 yards per game last season (3,296 total). That 40-yard difference actually matters, given the fact that Jackson and the passing game have averaged only 184.1 yards through the air per game, the second-lowest average in the NFL and only 17 yards better than the winless Jets.
Let's put this succinctly: Baltimore plummeted from 414.8 total yards per game in 2019 (second-best in the league) to 348.1 total yards per game this season (22nd), a 66.7 yards per game drop.
This sharp decline can be attributed to various factors. The age and injury misfortunes of lead running back Mark Ingram lead the pack, and the inability for tight end Mark Andrews and second-year wide-out Marquise "Hollywood" Brown to separate in heavy coverage have not helped. But the biggest difference has been from the QB spot. Jackson has been schemed against defensively much better this season, with opposing coordinators likely spending a lengthy pandemic-ravaged offseason watching endless tape of the athletic signal-caller.
Jackson still averages close to 60 yards per game on the ground, but he has not been able to use the threat of his legs to his advantage in the passing game. He's topped 193 passing yards in only four of Baltimore's nine games, and hit a QB rating of 100 just three times. Just over halfway through the season, he's already been sacked as many times as he had all of last season (23 times), and he's already lost 129 yards due to sacks (23 yards more than 2019). Opponents take him down 8.5 percent of the time he drops back to pass, 3.1 percent more than last season. That's partly on his offensive line and the running game, but it's also on him.
Baltimore has had decent contributions from rookie back J.K. Dobbins and third-year bruiser Gus Edwards, who have helped Jackson once again ground-and-pound even in Ingram's absence. Ingram returned last week against New England, but lacked any burst whatsoever on the ground. Andrews remains the top third-down and red-zone target, nabbing five TDs on the season, but he and Jackson have only connected on 62.3 percent of targets. Brown has fared even worse, with the speedster only catching 58.2 percent of passes and two scores (he caught nearly 65% of targets in his rookie season and had seven TDs). Veteran wideout Willie Snead has made some big plays lately, but overall it has been an underwhelming offensive group.
Making matters worse, the Ravens just got beat at their own game in prime time, by a New England Patriots team that had trouble outlasting the winless Jets two weeks ago. The Pats stifled Baltimore's running game—no running back totaled more than 42 yards—and forced Jackson into mistakes in a messy game with torrential rain and wind. It was the high point of the Pats' season, and the low point for the Ravens.
So how are these Ravens 6-3, and how in the world are they actually favored by a touchdown over a 6-3 Titans squad that eliminated them from the playoffs ten months ago? Defense. This Baltimore squad must make the defensive legends of the franchise smile from ear to ear, because they are nasty. They lead the NFL in points allowed (165, just over 18 per game), third-down conversions per game (four), and total fumbles recovered (10). They allow the second-fewest net yards per passing attempt (5.5), the fifth-fewest average passing touchdowns (1.3), and they are tied for the seventh-fewest rushing scores allowed per game (0.8).
Defensive tackle Calais Campbell and linebacker Matt Judon have combined for seven of Baltimore's 25 sacks on the season, which ranks as the seventh-most team sacks in the league. Coordinator Wink Martindale regularly throws members of his secondary into opposing backfields, too—over half of the Ravens' sacks are from defensive backs. Safety Chuck Clark—regarded as the leader of the defense before and after his fight with (and the ugly departure of) former Seahawk Earl Thomas—has been all over the field all season. He has 52 tackles (33 solo), three fumble recoveries, two forced fumbles, and a TD. Stud DB Marcus Peters has three picks, three forced fumbles, two fumble recoveries, and a sack. Rookie linebacker Patrick Queen has gobbled up tackles, registering 61 total and 43 solo (both team-highs).
Full Game Prediction
The Titans' defense could be just what the doctor ordered for the Ravens, and it will feel like a JV game coming off Baltimore's ground-and-pound stormy slugfest in New England. Tennessee ranks 25th in total yards allowed and 28th in opposing passing yards and passing touchdowns surrendered. It also allows the second-most plays per drive and the second-longest time of possession. Jackson could be back to his MVP ways in this one, and his skill-position players should benefit greatly. Henry will still eat for the Titans—his former Alabama teammate Damien Harris just gashed Baltimore for 121 yards on the ground, after all—but Tannehill has shown no reason to believe in him against a strong defensive front. The betting public thinks Baltimore might not cover a 6.5-point spread, which is understandable. If you're nervous about the big spread, the Ravens are one of the best moneyline picks of the week at -275. But with 97 percent of sharp money on Tennessee midway through the week, I'm leaning toward the Ravens 27-20.