Quaker State 400: NASCAR DFS Picks, Best Bets
BetQL NASCAR Analyst Dan Beaver identifies the drivers you should target at Kentucky Speedway
By Dan Beaver - Jul 11, 2020, 1:19pm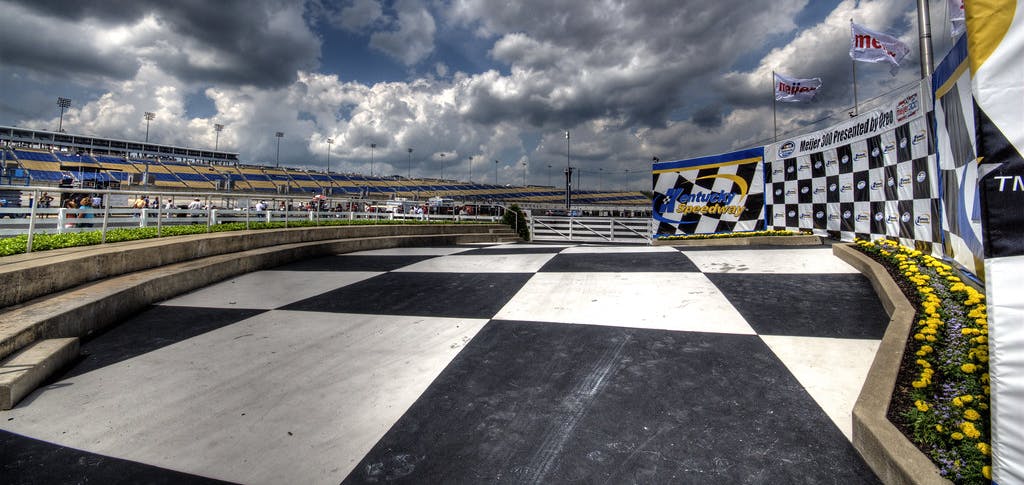 NASCAR heads to the first of three consecutive similarly-configured, 1.5-mile tracks with Sunday's Quaker State 400 at Kentucky Speedway. DFS players and bettors should think of these races collectively, but that will be more helpful once this weekend passes and you have begun to take notes. For now, Kentucky stands alone.
Exacerbating the challenge is that Kentucky is one of the tracks hosting only one race per year. With the exception of the Charlotte Roval, it is also the most recent new venue added to the NASCAR schedule, so crew chiefs' setup books are not as thick as most venues.
Some drivers hit on the setup early. Of nine races, seven have been won by three drivers. Kyle Busch won the inaugural race in 2011 and again in 2015, Martin Truex Jr. won back-to-back in 2017 and 2018, with Brad Keselowski as a three time winner in 2012, 2014, and 2016. That leaves two other drivers with a single win apiece: Matt Kenseth won in 2013; Kurt Busch won last year. 
Given the momentum of Kevin Harvick, Denny Hamlin and Chase Elliott, there is a distinct possibility that a new winner could emerge on this track.
Group A
Kyle Busch ($10,100 DraftKings | +500)
Busch started the week at +650. By Wednesday he was adjusted to +600, which made him the second-highest ranked. As of Thursday, his odds were moved to +500, tying him with the driver who has the most momentum in the field. Harvick was also set at +500. Part of the reason for this is the love affair odds makers have had with Busch for the past several years despite his tendency to be erratic. A much bigger reason for the line movement is in response to early bets that favor Busch. At Kentucky, that is well-deserved because in addition to his two wins, he has top-fives in all but two starts.
Christopher Bell ($11,200 | +6600)
Bell is the second-most expensive driver in the Draft Kings game this week. His poor position in the points forced him to draw late and lines him up 34th on the grid. The first couple of times Draft Kings awarded him such a high salary cap, we were skeptical. But as it turns out, Bell earned major points each time. Bell commanded a cap of $11,100 in the first Pocono race before earning the most points (72.5). It cost $11,500 to sign him at Indy where he banked the fifth-most (56). If you're going to go top heavy, Bell is worthy of consideration. Also bear in mind that last week another driver listed at +6600 almost won outright after Kenseth grabbed great track position late in the Big Machine 400.

Group B
Jimmie Johnson ($8,800 | +2000)
Last week we were prepared to recommend Johnson at Indy before he announced he tested positive for COVID-19 and missed the race. This week, he's right back in action after testing negative twice and getting approval from his doctor. NASCAR has granted Johnson a playoff waver and he could still be relevant in a few weeks when the regular season ends. He is 15th in the points' standings, however, and needs solid runs or a win to secure that spot. He was once the king of the "cookie-cutter" tracks and has more motivation this week than ever before.
Austin Dillon ($6,500 | +10000)
Dillon has been remarkably strong on 1.5-mile track this year. In five starts, he has one top-five, another pair of top-10s and a worst result of 14th. His average finish of 8.8 makes him one of the best values at this level without exception. In those five races, he has banked top-15 points four times with the only exception being the Coke 600. Expect about 40 points from him this week and adjust your lineup accordingly.
Tyler Reddick ($8,200 | +6600)
Reddick is rapidly earning the respect of his peers. He's coming off a top-10 last week at Indy, which is the fourth of his rookie season. Two of these have come on similarly-configured, 1.5-mile tracks with an eighth at Charlotte and a fourth at Homestead. It's much more likely that he will finish in the teens, but even that will make him a good value. In the Draft Kings game, Reddick has earned top-20 points every time on this track type. His 84.75 points at Homestead made him the second-highest earner. He was the 10th-best on the two-mile Auto Club Speedway, a 2-mile track with some similarities to Kentucky, with 41.
Group C
John Hunter Nemechek ($5,300 | +50000)
Nemechek has outperformed his salary cap in every similarly-configured, 1.5-mile track race this year as well as at Auto Club. His cap in these six races ranks 28.7 on average. He has banked 24.5 points per race, which has made him the 20th-most productive driver on these unrestricted, intermediate speedways. This week he is as cheap as he's been in any of those races and it's a fair bet that he is going to score enough points to make him a compelling bargain basement driver.
Ryan Preece ($6,300 | +75000)
Preece got off to a slow start with a bad run at Vegas that robbed players of 10 points. In the last four 1.5-mile races, however, he has also earned 24.5 points per race. His cap is a little more expensive than Nemechek's but sill well within an acceptable range to free up enough cap room to take two A-list drivers. With solid runs for Ricky Stenhouse Jr., JTG-Daugherty Racing is one of this year's most pleasant surprises of the season.
Dan Beaver is the most experienced and longest running handicapper in NASCAR. This will be his 20th year working fulltime as a handicapper, having worked with NASCAR.com since the second year they launched a fantasy game. In the ensuing seasons, he has written for NASCAR, Turner, Yahoo!, CBS, Fox, and NBC. Having also reported reported trackside, Dan has an intimate knowledge of the sport.