Why BetQL Premium Members Bet Against Florida State
Boise State was one of our Best Bets in Week 1
By Matt Reed - Sep 3, 2019, 1:23pm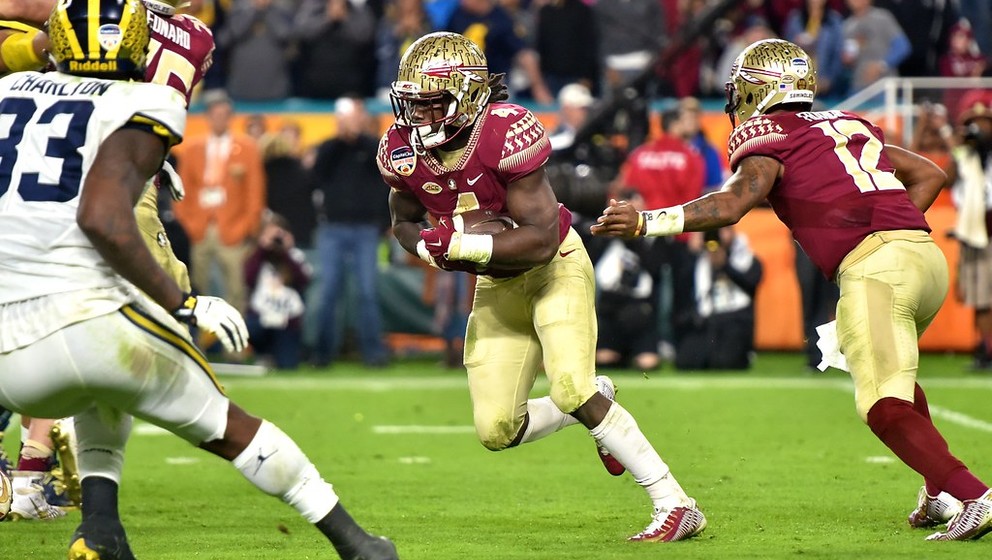 Boise State at Florida State
Saturday, August 31st
Consensus: Florida State -6.5
BetQL Model: Boise State -10 
BetQL Rating: ★★★★★ (Boise State)
Outcome: Boise State won 36-31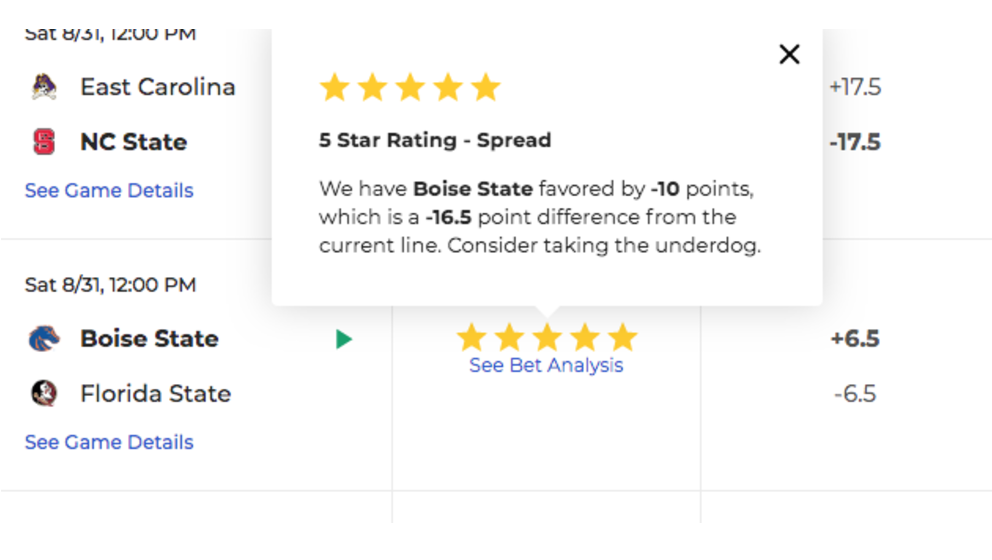 Situation Before Kickoff
The Florida State Seminoles entered the contest as nearly a touchdown favorite on Saturday, but the ACC side suffered a defeat at TIAA Bank Field at the hands of Boise State. With the Seminoles playing a de facto home game in Jacksonville, head coach Willie Taggart and his team were expected to improve significantly after their five-win season in 2018.
Although the two sides had never met coming into the weekend, Boise State aimed to retain their reputation of playing well against Power 5 programs. The Broncos came into 2019 having won 10-plus games in each of their last three seasons, and are heavy favorites to win the Mountain Division in the Mountain West Conference. 
Meanwhile, Florida State was projected to finish third in the ACC's Atlantic Division behind national title contenders Clemson and Syracuse.
Game Recap
When the Broncos fell behind 31-19 at halftime, the team's chances looked a bit grim. However, head coach Bryan Harsin's team responded admirably in the second half by completely shutting down the Florida State offense. Running back Robert Mahone's two-touchdown performance on the ground provided a much-needed spark for the Boise State offense on Saturday. The Broncos rushed for over 200 team yards, which was a tremendous complement to Boise State's potent passing attack. Broncos quarterback Hank Bachmeier threw for more than 400 yards against the Seminoles defense, while adding a touchdown. Meanwhile, Florida State quarterback James Blackman was very accurate in the loss, throwing for 327 yards and three touchdowns. 
The biggest shift in the game came in the second quarter, when Bachmeier was intercepted in the Florida State half of the field. With the Seminoles already leading 24-6, Florida State had an opportunity to take a complete hold on the game. However, they fumbled the ball right back to Boise State. That fumble led to a Mahone touchdown, which gave Boise State momentum going into the second half. Meanwhile, the Broncos defense forced six punts, a fumble and a turnover on downs in the second half, as Florida State totaled just 51 yards after halftime. 
The BetQL Difference
Boise State's impressive second-half performance completely halted the momentum that Florida State had going into halftime. The Broncos were a five-star premium Best Bet, and Boise State backed it up by playing up to their potential in the second half. 
Despite being a decent underdog heading into the matchup, BetQL's model had the Broncos listed as a sizable favorite based on numerous important data points.
Are you ready to get in on the action? Get full access to this week's slate!