Week 4 Preview: New Mexico State at New Mexico
This is the 110th meeting between the two teams in the Rio Grande Rivalry
By Travis Pulver - Sep 19, 2019, 5:16pm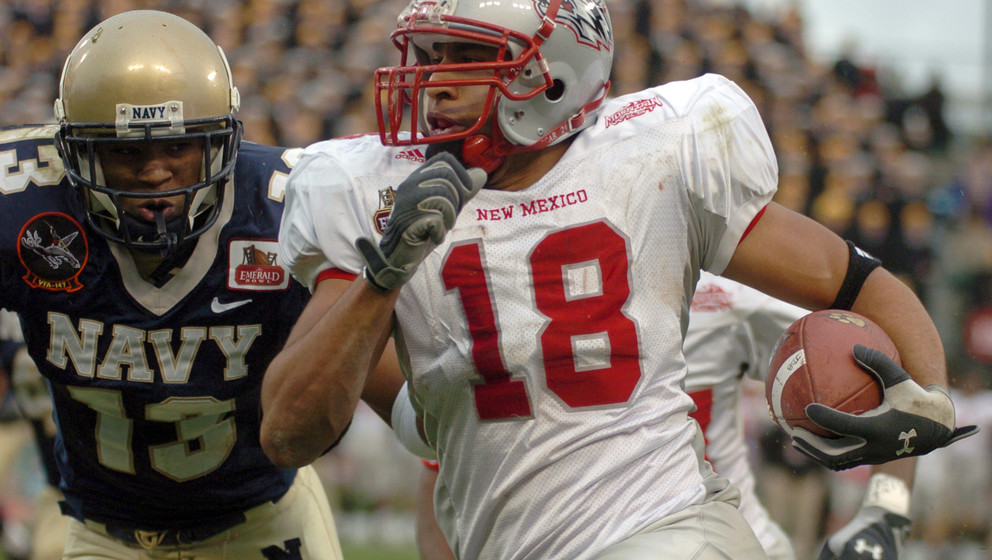 BetQL's Model favors the New Mexico State moneyline (+150) and considers the Aggies 5.5-point favorites despite their status as a +4 consensus underdog against New Mexico.
NM State has yet to win a game this season but has played some tough competition (Washington State, Alabama). 
NM State has struggled to generate offense this season (120th in total offense) but could be in luck against New Mexico's defense (they rank 130th in yards allowed per game at 574.5).  
Consensus Spread: New Mexico -4.0
BetQL Model: NM State -5.5
BetQL Rating: ★★★★★ NM State
Consensus Moneyline: New Mexico -180
BetQL Model: NM State +150
BetQL Rating: ★★★★★ NM State
Situation Leading Up To Kickoff
Expectations were not high this season for either the New Mexico Lobos or the New Mexico State Aggies, and so far, the results have matched those expectations. The Aggies have yet to win a game but have played some tough teams (Washington State, Alabama, San Diego State). The Lobos have won one of the two games they have played, but the win came against an FCS team.
However, as underwhelming as the results have been for both teams this season, nothing brings out your best quite like playing a rival does. New Mexico and NM State first faced off in what is now known as the Rio Grande Rivalry back in 1894. This week's game will be the 110th meeting between the two schools.      
New Mexico has dominated the rivalry with a record of 71-33-5. After losing to NM State in back-to-back years (2016 and 2017), New Mexico won in convincing fashion last year, 42-25.
New Mexico State Preview
While most schools try to schedule easier opponents to start the season so the team has a chance to work out the kinks before hitting the meat of the schedule, the Aggies took a different approach. They began the year against a ranked Washington State team and Alabama. Facing San Diego State in Week 3 was almost a relief, but the Aztecs are a good squad in their own right.   
Heading into the season, New Mexico State had hoped to see a lot of improvement from last season's 3-9 squad. Eight starters were returning on offense, including four on the offensive line and quarterback Josh Adkins. The line was not great last season, but their experience should pay off with better results this season.
Adkins has a lot of potential at quarterback and has a veteran crew of receivers and running backs as well as tight end Bryce Roberts. While the overall offensive results have been poor so far this season, they have been playing much stiffer competition than they will see Saturday afternoon.
The defense was weak against the run last season and decent against the pass. But with a lot of experience returning in the front seven, there is hope the defense will be much improved.   
Get a 50% deposit bonus up to $500 with your next DraftKings Sportsbook deposit!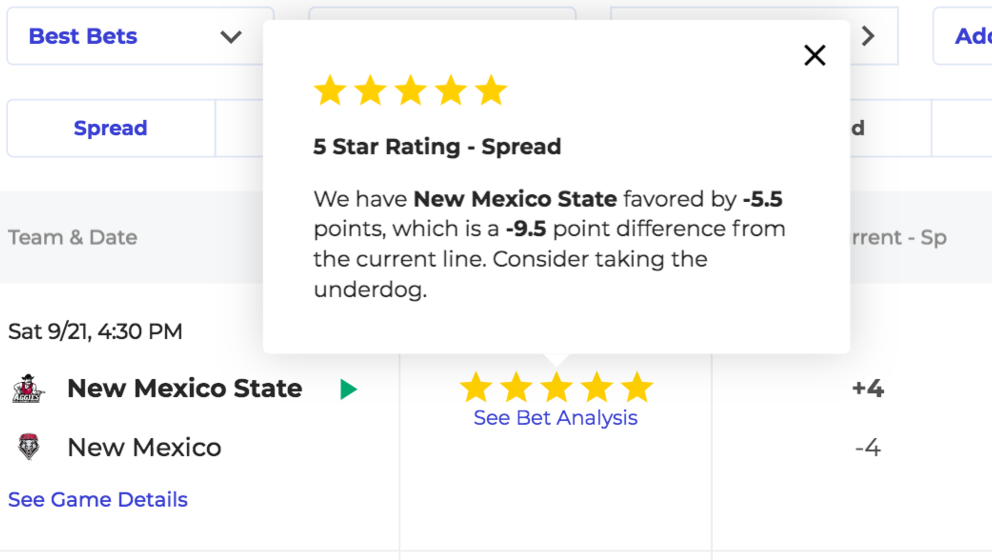 Prediction
While head coach Bob Davie will not be on the sideline to coach the Lobos, he will likely make sure his team tries to run the ball down the throat of the Aggies defense. Under Doug Martin, the Aggies have gone 7-22 when giving up 125-plus yards on the ground and 2-14 when giving up 200-plus.
It would not be shocking if the Aggies were to struggle against the run when they face the Lobos. After holding Washington State to 111 total rushing yards, they gave up 318 to Alabama and 281 to San Diego State.
But to combat that, the Aggies will try to take advantage of the Lobos porous pass defense and air the ball out. While Josh Adkins has struggled with interceptions, his accuracy has improved from 56.5 percent last year to 64.6 percent this year.
So, how will this game play out?
NM State will make use of their passing game to get out to an early lead, forcing the Lobos to abandon the run game to catch up. Tuioti will keep the Lobos in the game in the process, but NM State will take this one and earn their first win of the season.