NCAA Football Championship Odds Do Not Reflect New AP Poll
Evaluating NCAA championship odds through Week 9
By BetQL - Oct 28, 2019, 5:27am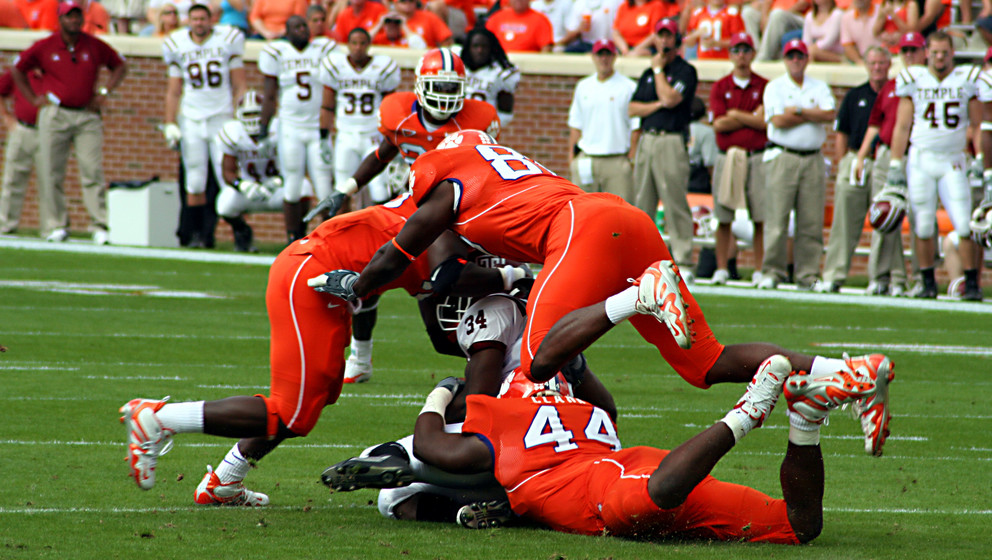 Current Odds
The following odds were found on DraftKings (updated on Sunday October 27th, 2019):
Clemson (+200)
Alabama (+275)
Ohio State (+300)
LSU (+700)
Georgia (+1400)
Oklahoma (+2200)
Penn State (+5000)
Florida (+8000)
Oregon (+10000)
Utah (+10000)
Get a 50% deposit bonus up to $500 with your next DraftKings Sportsbook deposit!
Analysis
by Dan Karpuc
After barely surviving a road scare against North Carolina, #4 Clemson (8-0) has been on a roll: 45-14 win over Florida State, 45-10 victory over Louisville and 59-7 domination of Boston College. The Tigers still have the best NCAA Football National Championship odds, according to DraftKings.
LSU (8-0), the new AP #1, comes in at fourth on the list despite beating yet another top 25 this week (Auburn). While it was a tight contest (a 23-20 victory), their upcoming matchup with #2 Alabama (8-0) on November 9th is likely keeping their odds as low as they are at the moment. Since that game will take place in Alabama, the Crimson Tide will have the support of a raucous crowd on their side, even if Tua Tagovailoa can't suit up. Nonetheless, if LSU wins that matchup, it's relatively smooth sailing for the rest of their regular season, while Bama still closes the year out against a rough Auburn squad. Ohio State (8-0) and Penn State (8-0) are the only two unbeatens on the list and will square off on November 23rd. 
Now do you see why Clemson's odds are where they are? They will close out the regular season against Wofford, at NC State, #23 Wake Forest and at South Carolina. Based on their recent dominance over ACC teams and the clear talent differential, the Tigers should cruise towards the College Football Playoff and are a sharp bet to repeat as champions right now due to that clear path.
Find out what ★★★★★ bets are in BetQL's Model for Week 10! The season is flying by, but you can still get in the action!