BetQL's NCAA Model Recap: 2019 Regular Season
A snapshot of our model's results for the the 2019 college football season
By Dan Karpuc - Dec 9, 2019, 7:42pm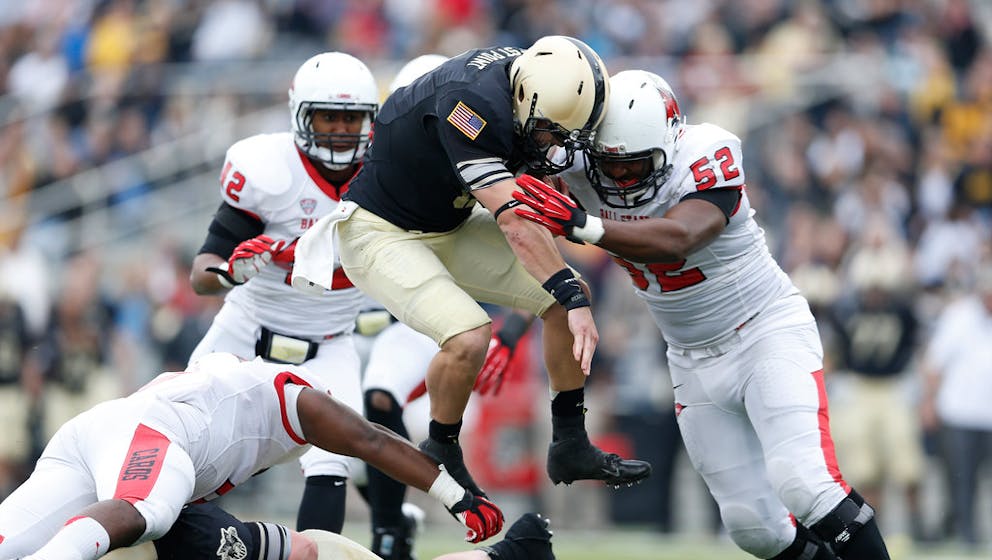 Now that the regular season is over and we're headed into bowl season, it's time to look back at the performance of our NCAA Football Model. There are 40 bowl games to bet on in the postseason, and there's no better place to find best bets, relevant trends, schedule analysis, predictions and more than right here at BetQL. Subscribe or upgrade now and don't miss out!
The Cumulative Results
Our model has gone 2572-1910-296 (57.39%) across all college football bets this season. Further, the ⭐⭐⭐⭐⭐ (most valuable) bets in our model have gone 243-192-15 (55.86%, +3.53 average return) across all types (spread, moneyline, total, first-half). 
Crushing Over/Unders
Our ⭐⭐⭐⭐⭐ over/under bets have gone 51-33 (60.7%) so far this season. Check out the opening bowl game totals on our Best Bets Dashboard and see what overs and unders our algorithm likes!
Individual Team Success
There have been a number of individual teams that our model has dominated this season. For example, it's gone 10-0-2 (100%) against the spread in UNLV games, 9-2-2 (81.82%) ATS in Virginia contests and 10-1-1 (90.9%) on North Texas over/unders. On an overall basis (across all bet types), the model has gone 44-15-7 (74.58%) in Liberty games, 48-20-4 (70.59%) in Iowa contests, 43-18-11 (70.49%) in Wyoming matchups, 47-20-5 (70.15%) in Tulsa battles, and 48-20-5 (70.59%) in Indiana meetings. Those are just some of the many positive individual team results that we could have shared! 
College Football Playoff Teams
The model has had solid results against three teams in the College Football Playoff in particular. It's gone 42-28-8 (60%) across all Ohio State bets, 41-24-13 (63.08%) across all LSU wagers and 43-27-8 (61.43%) across all Oklahoma bets. 
Speaking of the College Football Playoff, our model lists multiple ⭐⭐⭐⭐⭐ bets for the two National Semifinal games (Clemson vs. Ohio State and LSU vs. Oklahoma). Find out what they are right now!