Louisiana's Incredible Rushing Attack Aims To Overpower Arkansas State
The Ragin' Cajuns have one of the best rushing offenses in the nation and should dismantle the Red Wolves
By Dan Karpuc - Oct 17, 2019, 4:11am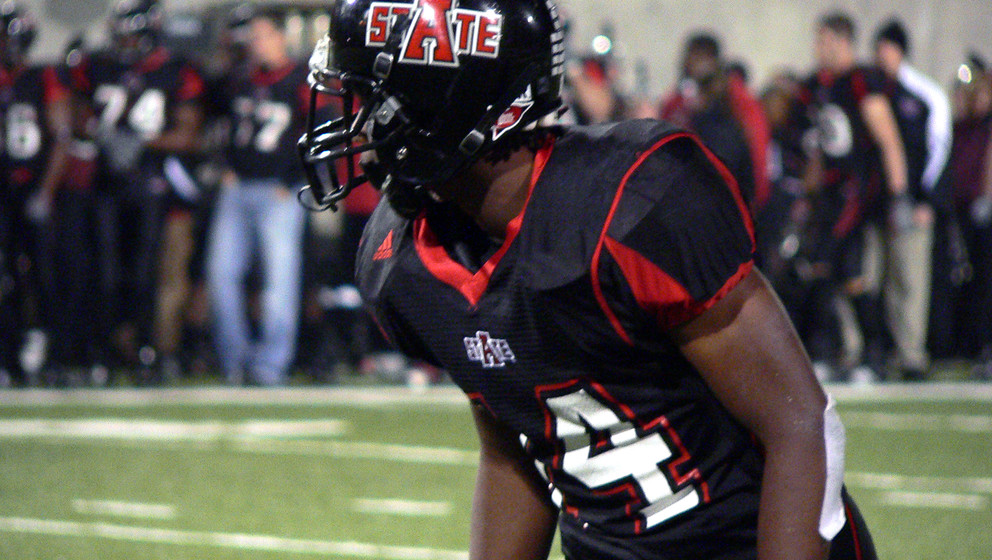 Louisiana (-6.5) at Arkansas State
Thursday October 17th, 7:30pm EST
Louisiana (4-2, 1-1 Sun Belt) travels to take on Arkansas State (3-3, 1-1 Sun Belt) on Thursday night. 
Louisiana is 5-1 ATS and the over has gone 4-2 in their games while Arkansas State is 2-4 ATS and the over has gone 4-2 in their games as well.
The Ragin' Cajuns' two losses game against Mississippi State and Appalachian State, an SEC school and a now-ranked program, respectively.
The Red Wolves are coming off of a loss to the No. 19 SMU squad. 
This is the 46th meeting between the schools (Louisiana holds a slight 24-20-1 advantage). 
The Ragin' Cajuns have the nation's sixth-best rushing offense (282.2 yards per game) while the Red Wolves have allowed a whopping 535.8 total yards per game (129th out of 130 FBS teams) and 38.7 points per contest (124th).
BetQL's NCAA Football Model lists Louisiana -6.5 as the preferred spread bet, Louisiana's -245 moneyline as a ★★ bet, over the 68.5 point total as a ★★ bet, Louisiana's first-half -190 moneyline as a ★★ wager and over 34.5 first-half points as a ★★★★★ bet. 
The Ragin' Cajuns Offense
Arkansas State's defense has been atrocious this season and has surrendered 215.3 rushing yards per contest (117th in FBS) and a ridiculous 535.8 total yards (129th out of 130 FBS teams). That's fantastic news for Louisiana, who has gashed their opponents for a remarkable 282.2 rushing yards per contest so far. 
Junior quarterback Levi Lewis has eclipsed the 200-yard mark in just one of his six starts this season, but has taken care of the football, throwing for 1,111 yards, nine touchdowns and two interceptions. The dynamic rushing attack is spearheaded by junior running back Trey Ragas (63 carries, 572 yards, six touchdowns, 9.1 YPC), junior Elijah Mitchell (80 carries, 470 yards, nine touchdowns, 5.9 YPC) and senior Raymond Calais (41 carries, 320 yards, two touchdowns, 7.8 YPC). Wideout Ja'Marcus Bradley (23 catches, 367 yards, four touchdowns) is Lewis' top target in the passing game while fellow receiver Jamal Bell (22 receptions, 252 yards) has also been a factor. No other member of the team has double-digit receptions, so expect both Bradley and Bell to be used heavily if the Ragin' Cajuns need to pass the football. 
It's worth mentioning that Louisiana is 2-for-7 on field goals this year, which could create more fourth down attempts moving forward. But, judging how awful Arkansas State's defense has been, that might not be an issue this week. 
Get a 50% deposit bonus up to $500 with your next DraftKings Sportsbook deposit!
The Ragin' Cajuns Defense 
ULL hasn't allowed more than 25 points in a game since their opener against SEC squad Mississippi State (20.7 allowed per game overall). 
After Arkansas State's standout quarterback Logan Bonner was lost for the season due to injury, freshman backup Layne Hatcher stepped in and has thrown eight touchdowns and five interceptions in two full starts. The Red Wolves have used a true committee approach at running back, as five different players have recorded between 17 and 41 carries and 62 and 194 yards this season. The one player that is turning heads is wideout Omar Bayless (44 receptions, 843 yards, 10 touchdowns). The senior receiver will undoubtedly be the focus of Louisiana's defense. 
As seen with back-to-back four-touchdown passing performances, Hatcher's ability to take chances and push the ball downfield has been a breath of fresh air for Bayless and company. Expect the duo to get going early and often in this matchup. Since BetQL's NCAA Football model labels the first-half 34.5 point total as a ★★★★★ bet, expect both offenses to get out to a hot start. But, as displayed above, the Ragin' Cajuns' defense is far superior to the Red Wolves' and that should ultimately decide the game. 
Find out what other ★★★★★ bets are in BetQL's Model for Week 8! The season is flying by, but you can still get in the action!