Craig Mish's Week 3 NCAA Football Betting Advice
The renowned radio host weighs in on a game total that caught his eye this week
By Craig Mish - Sep 12, 2019, 1:47pm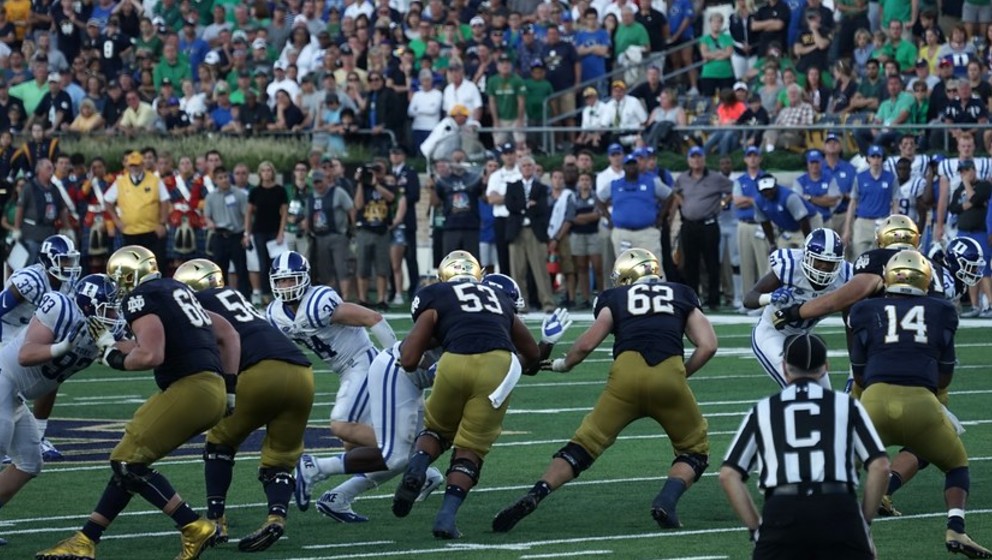 This week, BetQL is giving people like me a chance to expand their wagering horizons. In addition to data and analysis for all NFL and D-I college football games, a host of new Best Bets are available. Let's dive into a college total that BetQL and I see similarly.
My Pick: Under 63.5 Points
Notre Dame
The Fighting Irish are coming off a bye week following a 35-17 win against Louisville in Week 1. Notre Dame ran the ball 42 times in that contest and despite a late flurry of scoring, the two teams went under the total of 55. In fact, dating back to last season, the Irish are on a nice little under streak. Brian Kelly's squad were outmatched by Clemson in the College Football Playoff in a 30-3 loss. Prior to the Bowl game, Notre Dame defeated USC 24-17 in a non-sweat under, and had no issue staying under the total against Syracuse 36-3. 
At this point, Notre Dame is on a four-game under streak, and that seems to be the trend as they run more of a ball control offense with quarterback Ian Book under center, limiting some of the inefficiency we saw against Clemson in the Playoff. 
New Mexico
New Mexico is also coming off a bye week and they certainly put up their fair share of points in their season opener, albeit against Sam Houston State, winning 39-31. The Lobos weren't even the better team after the first quarter in that matchup, which is concerning for them. Also, their Head Coach Bob Davie will not make the trip to South Bend due to illness. Davie, of course, is a former head coach of the Irish, and there are some real questions about how the Lobos will respond this week. It could be very tough sledding for them. 
The data is interesting, as the total opened at 61.5 and the public bet this one up to 63.5. Although 53 percent of the tickets have been written on the over, 68 percent of the money has been bet on the under as of Thursday morning.
Check out the ★ rating that BetQL's model gave to the Best Bet in this matchup!
One final note: If the Irish are up significantly in this one, will they run the score up on a team playing without their ill coach, especially a former coach of their program? It would not be the best look for them.
Play the UNDER 63.5 points on Saturday. 
There are 6 different teams with ★★★★★ ratings in BetQL's Week 3 College Football Model. View them now! 
About Craig Mish
Craig Mish is a National Sports Radio Host on the Fantasy Sports Radio Network (FNTSY). He also hosts weekly video livestreams along with Howard Bender on the Wager Alarm platform, reviewing their entries for the Golden Nugget Football Contest as well as the Las Vegas Supercontest. Craig also hosts the Swings and Mishes Podcast @swingsandmishes covering the Miami Marlins and Major League Baseball. You can follow him on Twitter @craigmish.