Why BetQL Premium Members Bet Against Michigan
BetQL's model favored the Wolverines, but not by 36 points
By Matt Reed - Sep 3, 2019, 1:31pm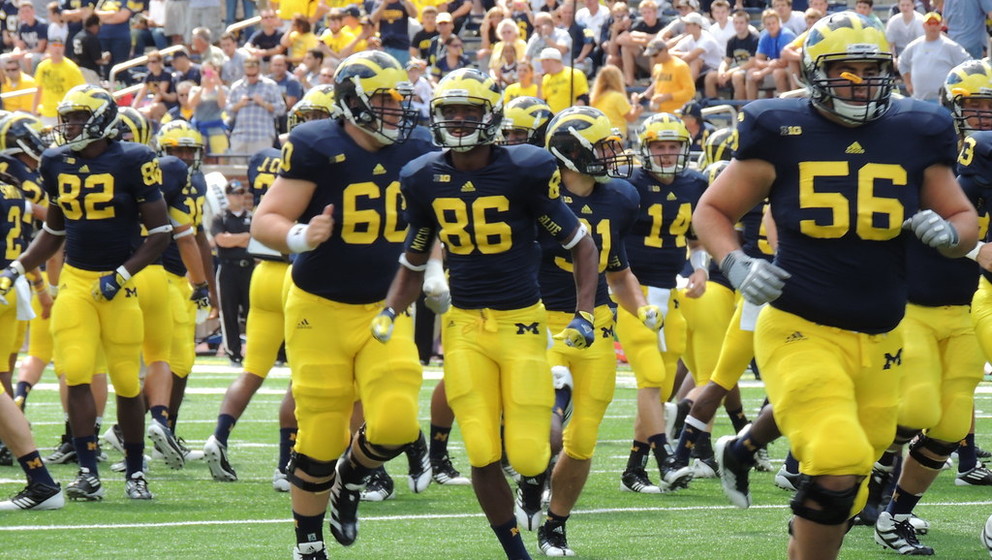 Middle Tennessee State at Michigan (-36)     
Saturday, August 31st
Consensus: Michigan -36
BetQL Model: Michigan -26
BetQL Rating: ★★★★★(Middle Tennessee +36)
Outcome: Michigan won 40-21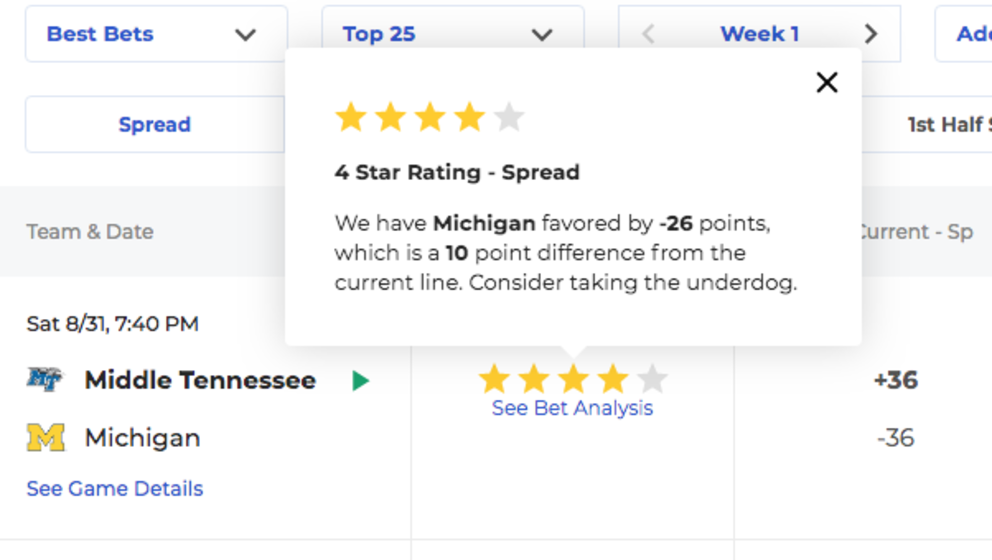 Situation Before Kickoff
Middle Tennessee State would've needed an Appalachian State-like performance a la 2007 in order to take down the Wolverines, so beating Michigan in Ann Arbor was never really expected. However, sitting as 36-point underdogs, the Raiders had nothing to lose coming into Saturday's matchup against the Wolverines. The Raiders finished 8-6 last season, including a 34-23 loss to ranked SEC opponent Kentucky last November. Since many Middle Tennessee players gained experience against that quality team, the Raiders somewhat knew what to expect prior to their contest against Michigan. Meanwhile, Michigan was one of the favorites to not only win the Big Ten, but potentially make a run to the College Football Playoff in 2019.
Game Recap
There wasn't much doubt about which team would win this contest, but a 36-point spread is always tricky. Middle Tennessee came into this contest rated as a five-star bet in BetQL's college football model. The Raiders beat the 36-point spread easily on Saturday afternoon in their 40-21 loss and proved that they could compete against their superior opposition.
Middle Tennessee got off to a perfect start by forcing a fumble on Michigan's first drive, before cashing in for seven points on their opening series. From that point, the Wolverines regained control of the game, and led 24-14 at halftime. However, Middle Tennessee always kept the game well below that 36-point mark, despite Michigan keeping the Raiders at bay for the majority of the second half.
Quarterback Asher O'Hara showed promise in a tough environment against Michigan, throwing for over 200 yards and two touchdown passes. Michigan quarterback Shea Patterson threw three touchdown passes, and bounced back brilliantly after fumbling on the Wolverines' opening drive. Meanwhile, running back Zach Charbonnet led the Wolverines in rushing with 90 yards, while Michigan amassed 233 yards on the ground as a team.
The BetQL Difference
Middle Tennessee was among the biggest underdogs in Week 1, but the Raiders proved that they could keep the game at a respectable distance, which resulted in a 19-point loss. The Raiders were a five-star BetQL Best Bet, and our premium users benefitted. The Raiders were still heavy underdogs to win the game outright in our model, but fell short of the borderline-disrespectful 36-point consensus line. 
For more picks like this every week, invest in our data and build your bankroll!