Going Contrarian With BetQL's College Football Model
Despite heavy action on Florida, BetQL's model labeled Miami's line as the best bet
By Nolan Comar - Aug 31, 2019, 7:00pm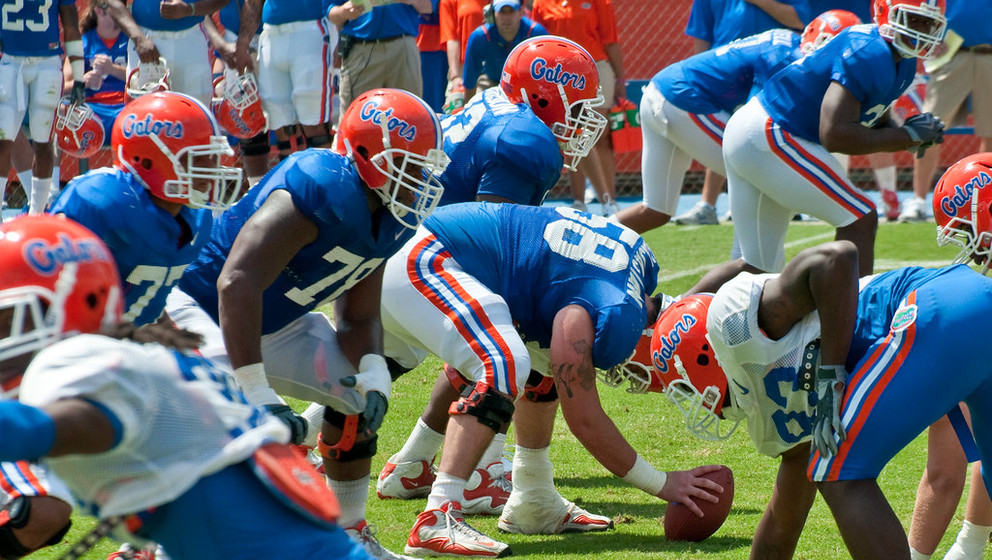 August 24, 2019
Consensus: Florida -7
BetQL Model: Florida -1 
BetQL Rating: ★★ (Miami +7)
Final Score: 24-20 Florida 
Situation Before Kickoff
The Miami Hurricanes and Florida Gators kicked off what will surely be an exciting college football season. Florida (-7) were the consensus favorites, but BetQL's model indicated that those odds were too generous. Instead, we had the Gators at -1 and suggested a bet on the Hurricanes at +7. 
The consensus line was likely due to the uncertainty that surrounded Miami's program heading into the season. Jarren Williams, a redshirt freshman, started his first collegiate game at quarterback after beating out Tate Martell and N'Kosi Perry for the starting job. It was also Manny Diaz's first game as head coach and new offensive coordinator Dan Enos was calling the plays for the Hurricanes. In 2018, Miami struggled to get consistent production from the quarterback position (19 touchdowns to 14 interceptions). Therefore, the stout Florida defense appeared to be the logical unit to side with. Further, Dan Mullen entered his second season as head coach of the Gators and many had high hopes for quarterback Feleipe Franks after he accounted for 31 total touchdowns and only 6 interceptions last year.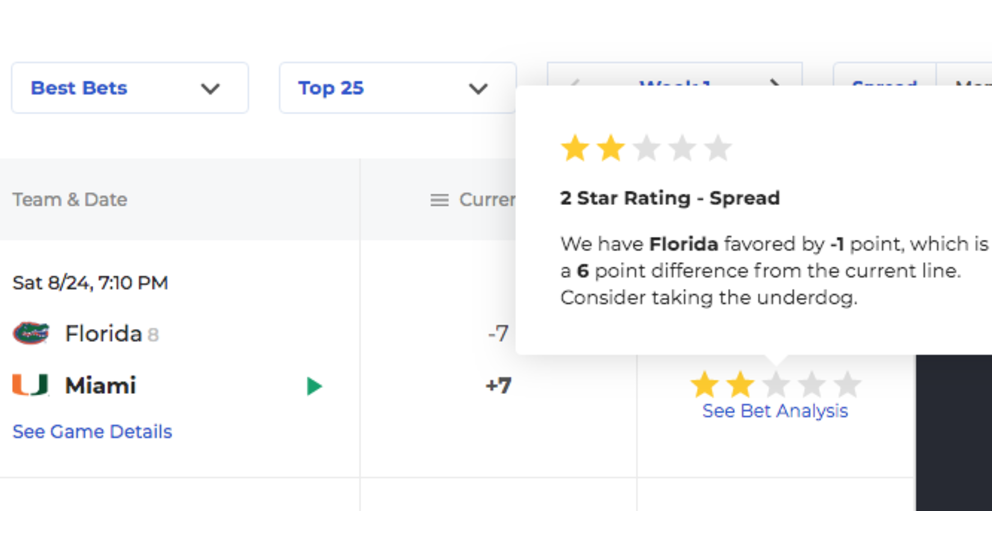 View all of the current Best Bets in our model!
Game Recap
The Hurricanes came out looking sharp as Williams and Enos engineered a strong opening drive that resulted in a field goal from kicker Bubba Baxa. After the Florida defense settled in, Miami struggled to protect Williams, which resulted in 10 sacks. They also committed a ridiculous 14 penalties.
However, when given time in the pocket, Williams outperformed many expectations and went 19-for-29 with 214 passing yards and a touchdown. More importantly, Williams did not throw any interceptions and looked to be in control of the offense.
The heralded "Turnover Chain" on the Miami sidelines came out often. The Hurricanes defense generated four turnovers and took advantage of poor decisions from Franks. A stout defense and competent quarterback play led Miami to a 13-10 halftime lead and for much of the second half it appeared to be their game to lose. A 50-yard touchdown run from running back Deejay Dallas gave Miami a 20-17 lead early in the fourth quarter and the Hurricanes out-gained the Gators in total yards, 308 to 306.
However, at the end of the game, Miami could not muster one last drive and fell 24-20. Nonetheless, it was obvious that the two sides were very close in terms of talent level.
The BetQL Difference
The Gators escaped with a win, but didn't cover, which is exactly the contrarian result that BetQL's model suggested. In fact, 58 percent of the tickets written and a whopping 87 percent of the total money went on the Gators.  
In situations like this, lean on us and our model for the rest of the season! Each week, we list the best bets and provide the edge that you need to build your bankroll.