2019 Cure Bowl Preview: Liberty vs. Georgia Southern
Two teams with differing styles of play will square off in this bowl game
By Dan Karpuc - Dec 17, 2019, 2:45am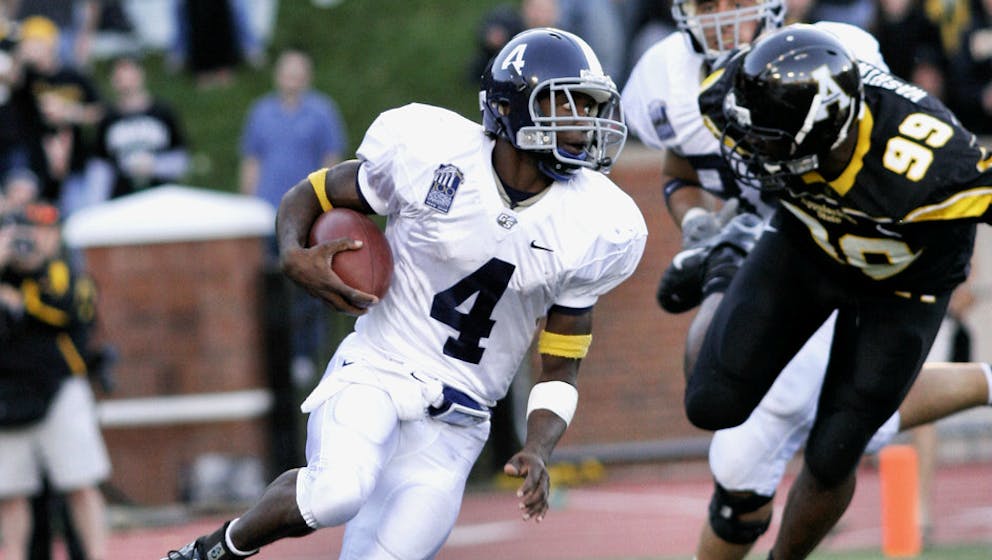 Liberty (7-5) vs. Georgia Southern (7-5)
GASU -4.5, O/U 58, Saturday 12/21, 2:30pm EST
Cure Bowl VIEW GAME PAGE
The Liberty Flames (7-5) will take on the Georgia Southern Eagles (7-5) in the Cure Bowl at Exploria Stadium in Orlando, FL on Saturday 12/21/19.
Georgia Southern is listed as the favorite in this matchup and the over/under has hovered right under 60 points.
These two teams have performed similarly this year. Both have gone 7-5 SU and Liberty has gone 6-6 ATS while Georgia Southern has gone 5-6-1 ATS. The over has hit in half of the Flames' games and in two thirds of the Eagles' games.
Read our Liberty Georgia Southern Cure Bowl prediction below. 
Liberty
Hugh Freeze's first year as the Liberty head coach began with him spectating  from a hospital bed in the press box and could end with a bowl victory. What a turn of events! The Flames closed out the regular season with a 49-28 victory over New Mexico State, but it's perhaps the games they lost late in the season that's a true barometer of how dangerous the team is. While Liberty lost three of their last five games, all three came on the road and two of the three came against Power 5 schools: Rutgers (44-34 on 10/26) and Virginia (55-27 on 11/23). They took BYU to the brink as well (31-24 on 11/9). Overall, Liberty's offense began to flourish midway through the year and the Flames averaged 42.6 points per game over their last six contests. However, they also surrendered 37.1 points per contest in that span and the over hit in five of those six games as a result. 
Get one free week of BetQL VIP access when you claim this MGM offer!
Georgia Southern
Georgia Southern closed out the regular season on a high note, beating Georgia State 38-10. They earned their way into bowl eligibility by winning six of their last eight games and, like Liberty, their performance against a superior team indicates that they can pose a threat to anyone. Back on 9/14, they nearly pulled off a huge upset over Minnesota (35-32), who ended up going undefeated for most of the regular season. Liberty ranks 34th out of 130 teams in the FBS in total yards per game (442.5) while Georgia Southern ranks 111th (334.3). However, Liberty ranks 88th in total yards allowed (422.5) and Georgia Southern ranks 53rd (377.3). It's worth mentioning that the Flames run a more traditional offense (led by senior QB Stephen Calvert who's thrown for 3,393 yards, 26 touchdowns and five interceptions) while the Eagles run an option offense. Georgia Southern has attempted 136 passes for 873 yards for nine touchdowns and rushed the ball 621 times for 3,131 yards and 28 touchdowns. Interestingly, Georgia Southern is the only team in the FBS that didn't throw a single interception this season.
DraftKings is offering a special promotion for BetQL users. Claim it! 
Prediction
As seen in our Liberty Georgia Southern Cure Bowl preview, it's tough to identify a clear advantage for either team. Will the Flames be able to contain Georgia Southern's option attack? If Liberty gets out to an early lead, will the Eagles be able to strike back quickly due to their style of play?
Find out the best bets for this matchup and for every other bowl game!