2019 Alamo Bowl Preview: #12 Utah vs. Texas
The Utes were arguably one win away from a College Football Playoff appearance and face a dangerous Texas team
By Dan Karpuc - Dec 29, 2019, 8:22pm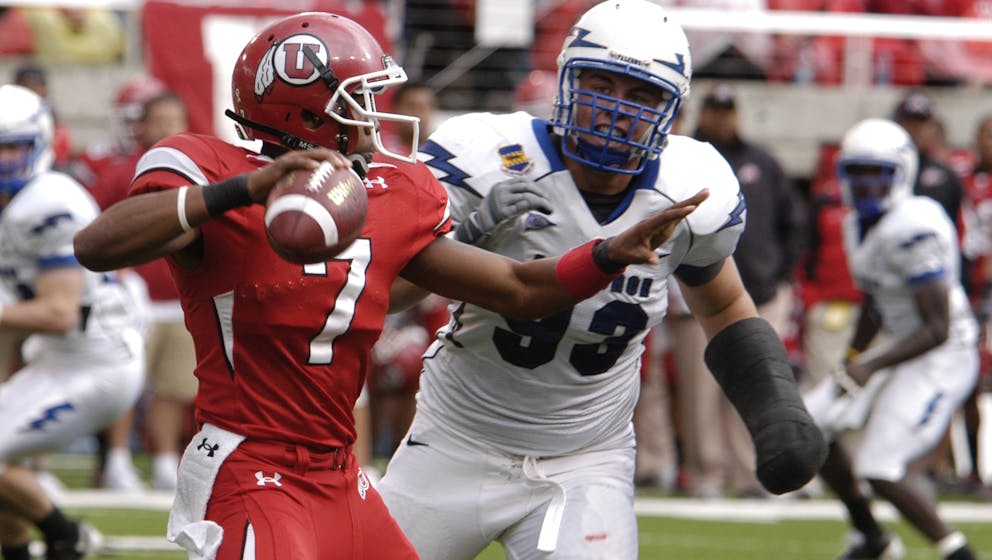 Texas (7-5) vs. #12 Utah (11-2)
Tuesday 12/31, 7:30pm EST
VIEW LIVE ODDS, TRENDS AND SCHEDULE SUMMARY
The University of Texas Longhorns (7-5) will take on the #12 University of Utah Utes in the Alamo Bowl on Tuesday 12/31/19.
The point spread currently sits at +/- 7 with Utah as the favorite. The over/under line sits at 55.
The Utes enter this matchup with the following records: 11-2 overall, 9-4 against the spread, 11-1 as the favorite (9-3).
The Longhorns enter this matchup with the following records: 7-5 overall, 6-6 against the spread, 0-5 as the underdog (2-3 ATS).
Keep reading our Texas vs. Utah prediction below:
UTAH
Utah had an opportunity to make a major case for a spot in the College Football Playoff, but let it slip away when they were absolutely dismantled by the Oregon Ducks in the Pac-12 Championship Game (37-15). Before that, they had won (and covered) eight-straight contests and established themselves as one of the most dominant programs in the country. The Utes rank T-27th out of 130 FBS teams in scoring (34.0 points per game) and rank 6th in defensive scoring (13.2 points allowed per contest). They were +8 in turnover margin, which ranks 16th. Senior quarterback Tyler Huntley (73.7 completion %, 2,966 passing yards, 257 rushing yards, 23 total TD - 18 passing, four interceptions), senior running back Zack Moss (1,359 rushing yards, 6.2 YPC, 17 total TD - 15 rushing) and sophomore tight end Brant Kuithe (31 receptions, 572 receiving yards, six receiving touchdowns, all of which were team-highs) will lead the way offensively for the Utes. Defensively, keep an eye on senior defensive end Bradlee Anae, who's recorded an impressive 12.5 sacks so far.
Get one free week of BetQL VIP access when you claim this MGM offer!
TEXAS
By their expectations, Texas had a disappointing year. Finishing 7-5, they went just 2-3 over their last five contests and 2-4 ATS in their last six games. Offense hasn't been the issue for the Longhorns, who rank 18th in scoring (35.0 points per game). However, their defense has let them down at times, as they rank T-74th in defensive scoring (28.9 points allowed per contest). However, they have a +6 turnover margin, which ranks T-25th and committed the same number of turnovers (13) as Utah. Junior quarterback Sam Ehlinger (3,462 passing yards, 590 rushing yards, 35 total touchdowns - 29 passing, nine interceptions) performed at a consistently-high level all season and is a legitimate dual threat due to his elusiveness and awareness as a runner. Luckily for Ehlinger and the Longhorns' passing attack, senior wideout Collin Johnson (who has been battling injuries all season long) is probable for this game. He will line up on the other end of teammate and fellow senior wide receiver Devin Duvarnay (103 receptions, 1,294 receiving yards, eight touchdowns), who has been one of the best at his position in college football this season. The Longhorns use a committee approach at running back and tend to ride the hot hand. In this matchup, it will be fascinating to see if the Longhorns can find success against Utah's elite defense like Oregon did in the Pac-12 title game.
Wondering if expert bettors are leaning towards Utah or Texas? Find out now!
PREDICTION
We are really hoping this Alamo Bowl with Texas vs. Utah will be a solid game. Our Alamo Bowl prediction is that one side has a clear advantage, though! Subscribe to BetQL to see our full score prediction, our over/under pick, and who our model says you should bet in this game.
Find out the best bets for this matchup and for every other bowl game!