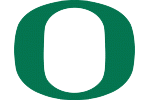 Sat 12/7, 1:14 AM - Pac 12 Championship Game - Levi's Stadium
ORE +6.5, O/U 45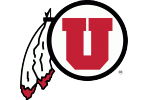 Sat 12/7, 1:14 AM - Pac 12 Championship Game - Levi's Stadium
ORE +6.5, O/U 45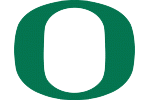 12-2
Premium Access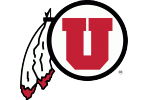 11-3
Spread
Moneyline
Total
1H Spread
1H Moneyline
1H Total
Best Bets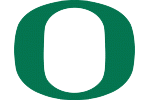 Oregon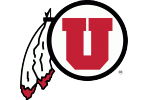 Utah

+6.5 (-110)
o45 (-115)

+6.5 (-110)
o45 (-115)

+6.5 (-110)
o45 (-110)

+6.5 (-110)
o45 (-110)

+6.5 (+100)
o45.5 (-110)

+6.5 (-110)
o45 (-110)

+6.5 (-110)
o45.5 (-110)

Consensus
DUCKS +6.5

FanDuel
DUCKS +6.5

William Hill
DUCKS +6.5
See All Sportsbooks
Oregon vs Utah Prediction
The Oregon Ducks are playing the Utah Utes at Levi Stadium in the PAC 12 Championship on Friday 12/6/19 at 8pm. Conference Championship week is always a great time and we are starting off with a good one when we see Oregon vs. Utah. The point spread currently sits at +/- 6.5 with Utah as the favorite. The over / under line is set at 47. We know this will be a good game but read our full Oregon vs. Utah prediction to see who we predict will win the PAC 12 championship below:
The Oregon Ducks enter this matchup ranking #13th overall with the following records:


10-2 Overall


6-6 Against the Spread


8-1 in the PAC 12 (5-4 ATS)


3-2 on the Road (3-2 ATS)


Oregon kicked off primetime college football this season in their matchup against Auburn and now the Ducks are going to kick off Championship week against Utah. Oregon has gotten their program back on track and things are starting to look semi-normal again in Eugene. Oregon ended the year 10-2 and 6-6 against the spread. The Ducks have done a great job beating the teams that are in front of them, and occasionally they score enough to cover the spread. That right there has been the issue for Oregon bettors this year, the Duck are able to put points on the board, but they aren't great with keeping the other team out of the endzone. Oregon's defense is ranked #9th in the country in opponents points per game, but that statistic can be a bit misleading. Oregon was lucky enough to play their non-conference schedule followed by three of the worst PAC 12 teams in a row. In this 5-game span Oregon's defense surrendered a combined 25 points. Since that point and when Oregon started playing tougher PAC 12 opponents they started giving up more and more points. In Oregon's toughest PAC 12 games against Washington, Washington State, and USC the Ducks game up 31, 35, and 24 points respectfully. More recently Oregon lost a heartbreaker to Arizona State 28-31. Oregon was able to win all their cupcake games, beat lower ranked PAC 12 teams, but has struggled against real PAC 12 opponents. It should be interesting to see if Oregon can come out strong against Utah, but the bookmakers don't seem to think so, which is why Oregon is getting 6.5 points here. That is a lot of points for the #13th overall team in the nation to be getting in a championship game. Keep reading our Oregon vs. Utah prediction to see if taking the points is the right play in this game.
The Utah Utes enter this matchup ranking #5thth overall with the following records:


11-1 Overall


9-3 Against the Spread


8-1 in the PAC 12 (8-1 ATS)


4-1 on the Road (4-1 ATS)


Utah kicked off the college football season when they played BYU on August 29th and now along with Oregon will be kicking off conference championship week. Utah is having a great year and may even have a chance to represent the PAC 12 in the college football playoff if a few things go their way. Utah ended the year 11-1 overall with their only loss coming against USC. Even against the spread Utah was strong this year going 9-3. Their three ATS losses came right in a row and Utah has covered every game since the start of September. The key to Utah's success has been their stout defense. The Utes rank 1st overall stopping the run, 3rd in yards against, 4th in points against, and 5th in passing yards against. You know what they always say the best offense is a good defense and Utah is proving that this year. Obviously 6.5 is a lot of points to give up in a conference championship game, and even more so when you are going up against Oregon. This season Oregon has been able to put up significant points in almost every game. The lowest score Oregon has put up this year was 17 against Cal. Utah's defense will have to do something similar if they want to cover this point spread.
Conference championship predictions are always really tough to make because the game means so much more. For Utah a win in this game could help send them to the college football playoff, and for Oregon it could mean they are finally back where they used to be. In games that mean a lot it is tough to lay down almost a full score as the favorite, but Utah's defense may just be that good. Oregon is going to give up a few scores to Utah, but will Utah's defense be able to hold Oregon's offense enough to cover? Subscribe to BetQL to see our full score prediction, first half prediction, and see which side our model recommends betting on.
Check out our sportsbook offers to get free money to bet this game!
Team Summary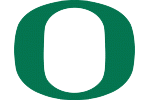 Oregon Summary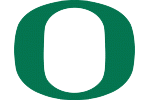 Head Coach
Mario Cristobal
Off. Returning Starters
10/11
Def. Returning Starters
7/11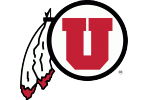 Utah Summary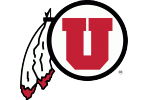 Head Coach
Kyle Whittingham
Off. Returning Starters
7/11
Def. Returning Starters
7/11
Schedule Summary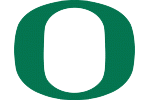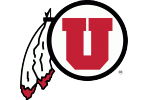 Total Games: 0
Record: 0-0
ATS Record: 0-0
O/U Record: 0-0
Games: 0
Record: 0-0
ATS: 0-0
O/U: 0-0
Top Trends Summary
The Utes's top 3 trends favoring them to cover the Spread
Spread
Moneyline
Total
1st Half Spread
1st Half Moneyline
1st Half Total
2nd Half Spread
2nd Half Moneyline