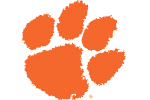 Sun 12/29, 1:20 AM - Cfb Playoff - Fiesta Bowl - State Farm Stadium
CLEM -2.5, O/U 62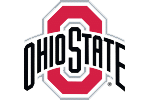 Sun 12/29, 1:20 AM - Cfb Playoff - Fiesta Bowl - State Farm Stadium
CLEM -2.5, O/U 62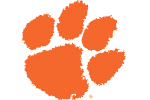 14-1
Premium Access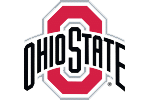 13-1
Spread
Moneyline
Total
1H Spread
1H Moneyline
1H Total
Best Bets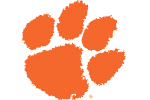 Clemson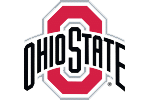 Ohio State

-2.5 (-110)
o62 (-110)

-2.5 (-112)
o62.5 (-116)

-2.5 (-110)
o62 (-110)

-2.5 (-115)
o62 (-110)

-2.5 (-120)
o62 (-110)

-2.5 (-110)
o62.5 (-110)

-2.5 (-105)
o62 (-110)

-2.5 (-106)
o62 (-111)

Consensus
TIGERS -2.5

FanDuel
TIGERS -2.5

William Hill
TIGERS -2.5
See All Sportsbooks
Clemson vs Ohio State Prediction
The No. 2 Ohio State Buckeyes (13-0) will take on the No. 3 Clemson Tigers (13-0) in the Fiesta Bowl on Saturday 12/28/19. Heading into this College Football Playoff Semifinal, Ohio State got by Wisconsin in the Big Ten Championship Game while Clemson dismantled Virginia in the ACC Championship Game. Both Clemson and Ohio State are undefeated SU and have gone 9-3 ATS. The over has gone 5-7 in the Tigers' games and 7-5 in the Buckeyes' contests. This game opened with even odds, but the line has since moved in Clemson's favor. Read our Ohio State Clemson Fiesta Bowl prediction below:
Ohio State has been casually blowing out opponents all season long. They rank 1st in the FBS in scoring (48.7 points per game) and 3rd in defensive scoring (12.5 points allowed per game). The Buckeyes will lean on a couple Heisman candidates in this contest, starting with quarterback Justin Fields, who threw 40 touchdown passes (3rd in FBS) to just one interception this season and added 10 rushing scores in Ohio State's efficient offense. He will need to continue to protect the football and be a complementary weapon alongside J.K. Dobbins against Clemson's stellar defense. Dobbins (1,829 rushing yards, 20 rushing touchdowns) was one of the nation's top running backs this season and will be heavily leaned on once again in this contest. Further, defensive end Chase Young, who broke Ohio State's program record for sacks in a single season (16.5), might be the best overall player on a field with many future pros.
Like OSU, Clemson has blown out their competition this season as well, especially in the second half of their schedule. They rank 4th in the FBS in scoring (46.5 points per game) and 1st in defensive scoring (10.6 points allowed per game). Running back Travis Etienne (1,500 rushing yards, 17 rushing touchdowns) has arguably been the nation's most efficient running back and Tigers quarterback Trevor Lawrence got off to a slow start to the year, but accumulated 34 passing touchdowns (5th in FBS) and added seven more scores on the ground. He will need to step up and deliver a strong performance against Young and Ohio State's fearsome defense.
As seen in our Ohio State Clemson Fiesta Bowl preview, it's tough to identify a clear advantage for either team. Since these teams are so alike and so dominant, it's realistic to determine that either of them could come out with the huge victory and move on to the NCAA Championship Game. In addition to our Ohio State Clemson Fiesta Bowl prediction, you can see more trends, updated odds, injuries and more on this game page.
Check out our sportsbook offers to get free money to bet this game!
Team Summary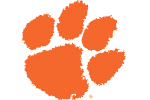 Clemson Summary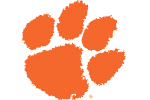 Head Coach
Dabo Swinney
Off. Returning Starters
8/11
Def. Returning Starters
4/11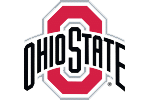 Ohio State Summary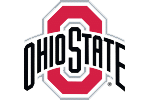 Head Coach
Ryan Day
Off. Returning Starters
4/11
Def. Returning Starters
9/11
Schedule Summary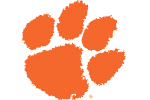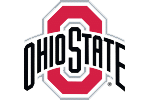 Total Games: 0
Record: 0-0
ATS Record: 0-0
O/U Record: 0-0
Games: 0
Record: 0-0
ATS: 0-0
O/U: 0-0
Top Trends Summary
The Tigers's top 10 trends favoring them to cover the Moneyline
Spread
Moneyline
Total
1st Half Spread
1st Half Moneyline
1st Half Total
2nd Half Spread
2nd Half Moneyline