Minnesota
Golden Gophers
  10
11-2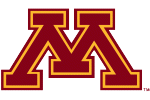 Sat 11/23, 5:00 PM - Ryan Field
NW +16, O/U 41.5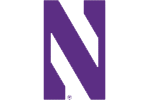 Sat 11/23, 5:00 PM - Ryan Field
NW +16, O/U 41.5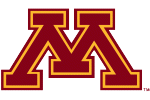 11-2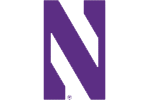 3-9
Spread
Moneyline
Total
1H Spread
1H Moneyline
1H Total
Best Bets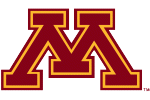 Minnesota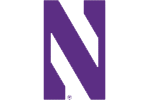 Northwestern
13.5
Proj First Half Score
7.5
Team
Minnesota
Northwestern

-16 (-110)
o41.5 (-110)

-16 (-110)
o41 (-110)

-16 (-110)
o41 (-110)

-16 (-110)
o42.5 (-110)

-16 (-110)
o41 (-110)

-16 (-110)
o41.5 (-110)

-16 (-110)
o41 (-110)

-16 (-108)
o41 (-111)

Consensus
WILDCATS +16

FanDuel
WILDCATS +16.5

William Hill
WILDCATS +16.5
See All Sportsbooks
Minnesota vs Northwestern Prediction
The Minnesota Golden Gophers are traveling to Evanston Illinois to take on the Northwestern Wildcats on Saturday 11/23/19 at Noon. Currently the spread sits at +/- 13.5 and the over/under is 39.5, read our full Northwestern Minnesota prediction below:

Minnesota comes into this B1G 10 match up after a giant let down week in Iowa last weekend. Minnesota burst onto the scene after a win against Penn State to remain undefeated. They are currently 9-1 and 6-3 against the spread. So far this season in conference play Minnesota is 6-1 ATS with their only loss coming last weekend when they were favored over the Hawkeyes. In most seasons a loss would be the end of a miracle run, but now with the college football playoff anything is possible. The Gophers are ranked 11th and could easily get back into contention, but first they must take care of business against a lowly Northwestern team. Minnesota got their look ahead game out of the way last week against Iowa and now they have to mean business for the rest of the season to finish strong. The 13.5 point spread could be a bit of an issue for the Gophers this week as it is one of the larger spreads they have faced this season. The book makers have caught up with Minnesota and know they are a legit team this year, so far the Gophers success hasn't been a fluke even though their schedule isn't the most difficult. Keep reading our Minnesota Northwestern prediction to see how Northwestern will stack up.

Northwestern is having a tough year. Last year they were playing in the B1G 10 Championship and this year they were worried about dropping a game to UMass at home. The Wildcats have major issues on offense and we can not stress this enough. Last week Northwestern hosted UMass who is either the worst or second worst team in college football and they dominated the first quarter. Northwestern's calling card has been their defense and last week it was nearly exposed. UMass was able to throw the ball all over the yard on the Wildcats even though they rank around 24th in pass defense. Luckily for Northwestern, UMass is one of the worst teams in college football and had to settle for 3 field attempts in the redzone, one of which was blocked. Northwestern's quarterback situation should really scare you away from betting this game. We all know the old adage if you have 2 quarterbacks, you don't have 1. This couldn't be more true for the Wildcats as they have shuffled QBs all season. Last week Aiden Smith lined up under center and on back to back possessions he threw interceptions to one of the worst defenses in the game. At the end of the game Smith had completed a total of 7 passes, that is embarrassing. Northwestern won the game 45-6 and they may be getting a little bit of love from the book based on that score alone. Unfortunately I watched the entire game and UMass looked defeated and didn't even attempt to stop the run. Freshman running back Evan Hull had an outrageous day running the ball with 220 yards and 4 TDs. Northwestern is 2-8 overall this year and 3-7 against the spread. Northwestern is having issues against B1G 10 opponents as they are 2-6 against the spread in those games. For some reason book makers have been respecting Northwestern and this is one of the largest spreads they have been given this season. Do you believe in a team that can not throw the ball and runs an HB gut 9 plays out of 10? If you do then take the points and run! Northwestern fans hold on, your nightmare is almost over.

This Northwestern Minnesota prediction comes down to if Northwestern can throw the ball. Most game they really struggle with this, but at the end of this game they are getting 13.5 points, which is a lot if you are new to sports betting. Will Minnesota bounce back and try to claw their way back into playoff contention? Is Brent Musburger right, do home dogs really howl the loudest? Fortunately for us fans we will find out on Saturday afternoon.

Team Summary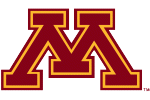 Minnesota Summary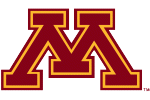 Head Coach
P.J. Fleck
Off. Returning Starters
9/11
Def. Returning Starters
7/11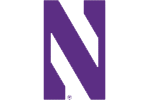 Northwestern Summary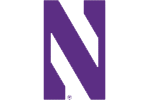 Head Coach
Pat Fitzgerald
Off. Returning Starters
6/11
Def. Returning Starters
6/11
Schedule Summary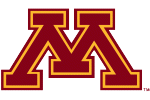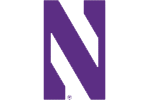 Total Games: 0
Record: 0-0
ATS Record: 0-0
O/U Record: 0-0
Games: 0
Record: 0-0
ATS: 0-0
O/U: 0-0
Top Trends Summary
The Wildcats's top 10 trends favoring them to cover the Moneyline
Stars
Top Trend & Type
Total Games
Record
Units Won
ROI
coaching

Pat Fitzgerald is 29 - 17 in weeks 10 through 13 while coaching Northwestern
Games
50
Record
29-17
Units Won
42
ROI
84.0%
coaching

Pat Fitzgerald is 30 - 18 in November games while coaching Northwestern
Games
52
Record
30-18
Units Won
40
ROI
76.9%
coaching

Pat Fitzgerald is 45 - 25 after 1 or more consecutive wins against the spread while coaching Northwestern
Games
80
Record
45-25
Units Won
45
ROI
56.3%
coaching

Pat Fitzgerald is 11 - 7 after having lost 3 out of their last 4 games while coaching Northwestern
Games
20
Record
11-7
Units Won
22
ROI
110.0%
coaching

Pat Fitzgerald is 24 - 14 after having lost 2 out of their last 3 games while coaching Northwestern
Games
41
Record
24-14
Units Won
29
ROI
70.7%
coaching

Pat Fitzgerald is 26 - 13 after allowing 14 points or less last game while coaching Northwestern
Games
46
Record
26-13
Units Won
28
ROI
60.9%
coaching

Pat Fitzgerald is 29 - 13 after allowing 100 or less rushing yards last game while coaching Northwestern
Games
51
Record
29-13
Units Won
27
ROI
52.9%
coaching

Pat Fitzgerald is 19 - 7 after allowing 125 or less rushing yards in 2 straight games while coaching Northwestern
Games
29
Record
19-7
Units Won
18
ROI
62.1%
coaching

Pat Fitzgerald is 13 - 4 after allowing 9 points or less last game while coaching Northwestern
Games
20
Record
13-4
Units Won
14
ROI
70.0%
coaching

Pat Fitzgerald is 18 - 6 after scoring 37 points or more last game while coaching Northwestern
Games
28
Record
18-6
Units Won
15
ROI
53.6%
Spread
Moneyline
Total
1st Half Spread
1st Half Moneyline
1st Half Total
2nd Half Spread
2nd Half Moneyline