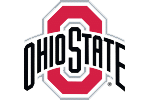 Sat 11/30, 5:05 PM - Michigan Stadium
OSU -8.5, O/U 53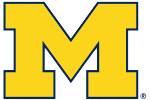 Sat 11/30, 5:05 PM - Michigan Stadium
OSU -8.5, O/U 53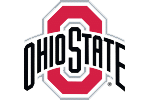 0-0
Premium Access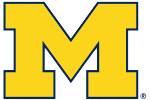 0-0
Spread
Moneyline
Total
1H Spread
1H Moneyline
1H Total
Best Bets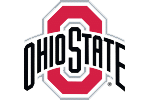 Ohio State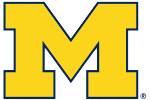 Michigan
Get Free NCAAF Predictions, Free Picks, and Special Offers from BetQL

-8.5 (-110)
o53 (-110)

-8.5 (-110)
o53 (-110)

-8.5 (-110)
o53 (-110)

-8.5 (-110)
o53 (-110)

-8.5 (-110)
o53 (-110)

-8.5 (-110)
o53.5 (-110)

-8.5 (-110)
o53 (-110)

Consensus
BUCKEYES -8.5

FanDuel
BUCKEYES -9

William Hill
BUCKEYES -9
See All Sportsbooks
Redeem Exclusive Offers For
Ohio State vs Michigan Prediction
All eyes will be on this game as No. 2 Ohio State (11-0) travels to No. 10 Michigan (9-2) on Saturday 11/30/19 in a Big Ten battle with College Football Playoff ramifications. Ohio State is listed as a nine-point favorite and the over/under is listed at 50.5. The Buckeyes are coming off of a 28-17 victory over Penn State, are in the midst of a perfect season and have gone 8-3 ATS. Michigan is riding a dominant four-game winning streak in which they've outscored their conference opponents (Notre Dame, Maryland, Michigan State, Indiana) 166-45, are coming off of a 39-14 win over the Hoosiers and have gone 7-4 ATS.Read our Ohio State Michigan prediction below:
Ohio State has relied heavily on the production of three star players this season: Justin Fields, J.K. Dobbins and Chase Young. Fields has accumulated a ridiculous 43 touchdowns (33 passing) compared to just one interception. That's one less touchdown that Joe Burrow on 1,456 fewer yards, which is a testament to OSU's offensive efficiency. Dobbins has already rushed for 1,446 yards and 15 touchdowns while Young has racked up a school-record 16.5 sacks in just nine games played. Ohio State leads all D-I teams in scoring differential and has won their games by an incredible 38.9-point margin this season. Although Penn State's defense forced OSU's offense to handle rare adversity due to a couple uncharacteristic turnovers, the Buckeyes fought through those mistakes and will undoubtedly be looking to clean things up in this matchup.
Meanwhile, the Wolverines' recent success helped move them up in that metric, as they rank 11th in the country in average scoring margin (+17.4). While he has struggled to get things going for most of the season, if the last two weeks are any indication, Ohio State's defense might have a tough task defending quarterback Shea Patterson and Michigan's passing offense. Patterson went 24-for-33 for 384 yards, four touchdowns and no interceptions against Michigan State and then 20-for-32 for 366 yards, five touchdowns and one interception against Indiana. That's nine touchdowns in the last two weeks for the senior quarterback, who combined for 12 touchdowns in his previous nine games. Although that success won't be sustainable against Ohio State's defense, UM's offense is trending in the right direction.
If you're reading our Michigan vs. Ohio State prediction planning to bet on the Wolverines, you'll be happy to know that in their last 12 games after scoring 20 or more points in the first half, Michigan is 11-1 SU. Meanwhile, Ohio State is 10-1 ATS in the first half of their games this season. It's easy to see either team covering the nine-point spread, over or under the 50.5 point total hitting in this matchup. In addition to our Ohio State Michigan prediction, you can see more trends, updated odds, injuries and more on this game page. Subscribe to BetQL to see all our data on this game and find out who our model recommends betting
Check out our sportsbook offers to get free money to bet this game!
Team Summary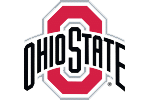 Ohio State Summary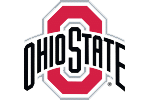 OSU
Head Coach
Ryan Day
Off. Returning Starters
6/11
Def. Returning Starters
4/11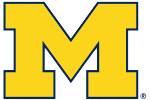 Michigan Summary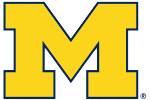 MICH
Head Coach
Jim Harbaugh
Off. Returning Starters
5/11
Def. Returning Starters
6/11
Schedule Summary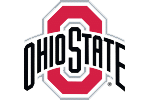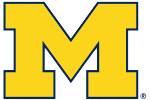 Total Games: 8
Record: 0-0
ATS Record: 0-0
O/U Record: 0-0
Games: 8
Record: 0-0
ATS: 0-0
O/U: 0-0
Date
Opponent
Score
ATS
O/U
Sat 10/24
@ MINN
--
Sat 10/31
vs. MSU
--
Sat 11/7
@ IND
--
Sat 11/14
vs. WIS
--
Sat 11/21
@ RUTG
--
Sat 11/28
vs. PSU
--
Sat 12/5
vs. UMD
--
Sat 12/12
@ OSU
--
Top Trends Summary
The Wolverines's top 1 trend favoring them to cover the Moneyline
Spread
Moneyline
Total
1st Half Spread
1st Half Moneyline
1st Half Total
2nd Half Spread
2nd Half Moneyline