Middle Tennessee
Blue Raiders
0-3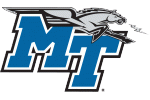 Sat 9/5, 5:30 PM - Michie Stadium
MTSU +3.5, O/U 53.5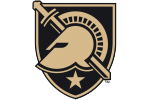 Sat 9/5, 5:30 PM - Michie Stadium
MTSU +3.5, O/U 53.5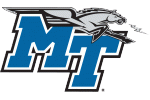 0-3
Premium Access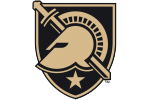 2-1
Spread
Moneyline
Total
1H Spread
1H Moneyline
1H Total
Best Bets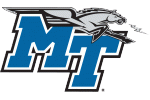 Middle Tennessee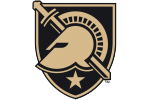 Army
Get Free NCAAF Predictions, Free Picks, and Special Offers from BetQL

+3.5 (-110)
o53.5 (-110)

+3.5 (-110)
o54 (-110)

+3.5 (-110)
o54.5 (-110)

+3.5 (-110)
o54 (-110)

+3.5 (-110)
o53.5 (-110)
Redeem Exclusive Offers For
Middle Tennessee vs Army Prediction
In one of the best college football games in week 1 we have the Army Black Knights vs. Middle Tennessee Blue Raiders. The point spread in this game currently sits at +/-3 with Army listed as the favorite. This game kicks off Saturday 9/5 at 1:30pm at Army's home field Michie Stadium. Keep reading below to see our previews of each team and see our full Army vs Middle Tennessee prediction below:
Middle Tennessee Preview:
Middle Tennessee finished last season 4th in the CUSA with a 4-8 record and had big wins against Marshall, FIU, and Old Dominion. The Blue Raiders have a dynamic offense that averaged 26.3 points and 408.3 yard per game. They are returning both of their quarterbacks in Chase Cunningham and Asher O'Hara, who is a mobile QB that should be able to pick up yards in this week 1 match up.
Last season Middle Tennessee mixed between passing and rushing evenly but saw much more success passing the ball. Against Army the Blue Raiders are going to look to strike deep and keep Army at an arm's length away. Will they have success against an Army defense that isn't exactly solid?
Army Preview:
If you have ever watched an Army football game in the past ten years then you know exactly what the Black Knights are going to do in week one, run the ball. Last season Army finished the season with a 5-8 record, after starting the season 3-1 and taking Michigan to 2OT, the Black Knights ended the year 2-7. Army had the third most rushing attempts in all of college football last year and they will look to expand on that in 2020. The Black Knights love to run the ball, run the clock, and control the game and we have a feeling they will get that done against Middle Tennessee. Early in the season defenses rule and it can take an offense time to really start to click, but when all you do is run the ball it is a lot easier to get in that groove.
The big question for this game will be if Army's defense can hold the Blue Raiders back from scoring. We aren't totally sure that they can actually limit Midd Tenn from scoring, but Army should have control of the ball so much in this game it shouldn't matter. Army was 16th in the nation in time of possession while Middle Tennessee was 117th. Although we believe Army should be able to handle the Blue Raiders we would be remiss to mention that last season when Army played San Jose State who also loves to throw the ball and play quick, the Black Knights fell 34-29. Keep reading our full Army vs. Middle Tennessee prediction to see which way we are betting and how many points we are comfortable laying
Full Army vs. Middle Tennessee Prediction:
Since this will be one of the first college football games played this year it hard to defiantly pick a side in this Army Middle Tennessee prediction, but we can say for sure that we think the line is in the right place. We would be nervous to lay any more point than (-3) on an Army team that was very hit or miss last season. Since this game is early in the year and Army should be able to control the clock we would recommend backing the Black Knights here. If you want to see which way our model is going in this game or if you want to see which side pros/public are betting subscribe to BetQL.
Team Summary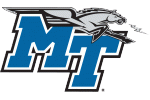 Middle Tennessee Summary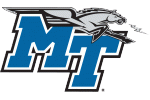 MTSU
Head Coach
Rick Stockstill
Off. Returning Starters
9/11
Def. Returning Starters
5/11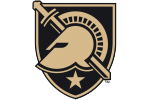 Army Summary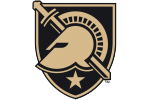 ARMY
Head Coach
Jeff Monken
Off. Returning Starters
5/11
Def. Returning Starters
7/11
Schedule Summary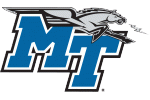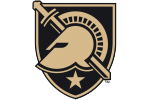 Total Games: 12
Record: 2-1
ATS Record: 1-2
O/U Record: 0-3
Games: 12
Record: 2-1
ATS: 1-2
O/U: 0-3
Date
Opponent
Score
ATS
O/U
Sat 9/5
vs. MTSU
W 42
-0
Sat 9/12
vs. ULM
W 37
-7
Sat 9/19
vs. BYU
--
Sat 9/26
@ CIN
L 10
-24
Sat 10/3
vs. ACU
--
Sat 10/10
vs. CIT
--
Sat 10/17
@ UTSA
--
Sat 10/24
vs. MER
--
Sat 11/7
vs. AFA
--
Sat 11/14
@ TULN
--
Sat 11/21
vs. GASO
--
Sat 12/12
vs. NAVY
--
Top Trends Summary
The Black Knights's top 3 trends favoring them to cover the Moneyline
Spread
Moneyline
Total
1st Half Spread
1st Half Moneyline
1st Half Total
2nd Half Spread
2nd Half Moneyline