NCAAB
Preview Of The Day: Wichita State at Memphis
The loser of this AAC battle could face NCAA Tournament consequences
By Bryan Zarpentine - Mar 5, 2020, 4:22am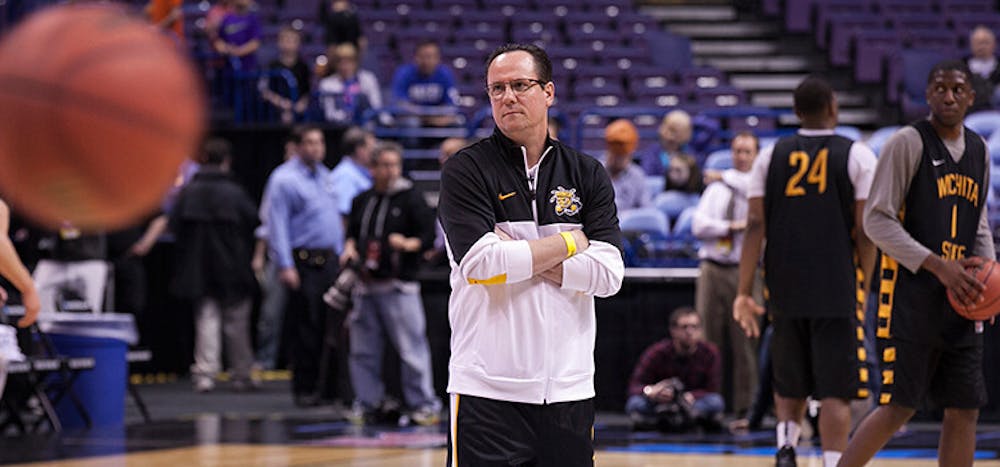 It'll be a bubble battle in the American Athletic Conference on Thursday night when the Wichita State Shockers visit the Memphis Tigers.
Both teams are on the NCAA Tournament bubble and in need of wins late in the season to secure an at-large bid.
Memphis opened as a 1.5-point home favorite and the over/under opened at 137.5 points. VIEW LIVE ODDS
Memphis
If the tournament started today, the Tigers would likely be left out. Memphis has lost four of its last seven games to fall to 9-7 in league play and 20-9 overall. The Tigers are somewhat limited in quality wins, so they need to rack up as many wins as possible. They are also a game behind Wichita State for fourth in the AAC, so a win could help them get a bye in the conference tournament and improve their chances of getting an automatic bid. On the court, Memphis is reliant on forward Precious Achiuwa to carry the team, especially with D.J. Jeffries still sidelined by an injury. The 6'9'' freshman averages a double-double with 15.5 points and 10.4 rebounds per game. He's coming off a monstrous 22-point and 22-rebound performance against Tulane on Saturday, which is a great example of how he can take over a game. In the backcourt, fellow freshman Lester Quinones is the key figure, averaging 10.7 points per game. Both Tyler Harris and Boogie Ellis are important as well, as both can hit open shots when teams focus too much on stopping Achiuwa in the paint. However, Quinones is vital to the team's success and has struggled shooting the ball over the past few weeks. Memphis has gone 15-3 (11-7 ATS) at home this season.
Wichita State
As for the Shockers, they are close to solidifying a spot in the Big Dance, although their work isn't done yet. Wichita State went through a three-game losing streak in early February, putting their tournament chances in jeopardy. But the Shockers have won five of their last six games since that rough stretch to get back on track and improve to 22-7 overall and 10-6 inside the AAC. With a win on Thursday, Wichita State will secure a bye in the AAC Tournament and get a step closer to the NCAA Tournament. Leading the way during the team's resurgence has been center Jaime Echenique, who has four double-doubles in his last nine games while scoring a team-high 11.2 points per game. Sophomore guard Jamarius Burton is also coming on strong late in the season. However, the Shockers need more out of Erik Stevenson, who has had a rollercoaster of a season. He's averaging 11.2 points per game but has scored in double figures just three times in his last 13 games. Despite Wichita State's recent success, they need him to be on top of his game down the stretch. It's worth noting that the Shockers beat the Tigers 76-67 in early January. However, that was before Memphis lost Jeffries to injury and before Echenique became Wichita State's most-important player. It's also worth mentioning that Wichita State has gone 6-5 (6-5 ATS) on the road this year.
So, which team has the edge in this epic matchup? Click the button below to find out!