Villanova Meets Baylor In Top 25 Myrtle Beach Invitational Championship Matchup
The Wildcats and Bears are both 4-1 entering this game
By Dan Karpuc - Nov 24, 2019, 3:32pm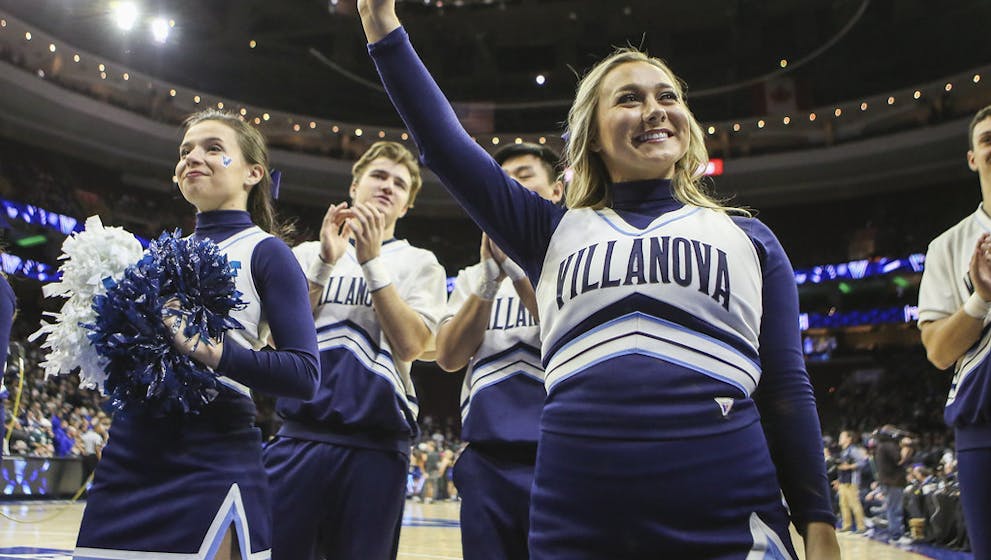 #17 Villanova (4-1) at #24 Baylor (4-1)
NOVA -2.5, O/U 139, Sunday November 24th 5:00pm EST
#17 Villanova (4-1) and #24 Baylor (4-1) will square off in the Myrtle Beach Invitational Championship on Sunday evening. 
To get to this point, Nova dispatched Middle Tennessee and Mississippi State while Baylor took care of Ohio and Coastal Carolina in their last two contests. 
If they win, it'll be Villanova's seventh-straight midseason tournament championship. 
The Wildcats have gone 3-2 ATS while the Bears have gone 2-2. The over has gone 3-1 in Nova's games while it's gone 2-2 in Baylor's. 
Villanova is listed as 2.5-point favorites and the game has a relatively high 139-point over/under.
Villanova 
So far this season, Villanova has not been able to lean on one clear star player like they've been able to in past years. Their last two wins are a perfect example of that. In their 98-69 win over Middle Tennessee State, the Wildcats starters combined for 49 points while the bench also combined for 49, led by Cole Swider's 26-point explosion. Then, immediately after, the bench combined for just five points in Nova's 83-76 win over Mississippi State. While that was in part due to the overall game script (the first game turned into a blowout), it was VU's second unit that got them out to a huge lead against Middle Tennessee State. 
Get one free week of BetQL VIP access when you claim this MGM offer!
Six different Wildcats average double-figure points, but freshman forward Jeremiah Robinson-Earl has been the most consistent producer so far, averaging 14.2 points, 9.6 rebounds and 2.4 assists in 30.6 minutes per game. Villanova shot 47.4 percent from the field and an impressive 41.8 percent from three-point range while averaging 81.4 points per game in their first five contests. Continuing that hot shooting will be crucial for them to win this matchup against a tough Baylor squad.
Baylor
Unlike their opponents, Baylor's offense is centered around two players: sophomore guard Jared Butler and junior guard MaCio Teague. Butler is averaging 18.8 points on 55.5 percent shooting while chipping in 3.0 rebounds and 3.6 assists per contest over 29.6 minutes while Teague is putting up 15.2 points, 4.6 boards and 3.0 dimes per game over 31.4 minutes. Just one other player (Freddie Gillespie) is averaging double-figure points (10.0) and Butler and Teague are the highest-volume shooters by a wide margin. 
DraftKings is offering a special promotion for BetQL users. Claim it and enjoy some risk-free bets!
That could be a luxury or a curse for the Bears. On one hand, both Butler and Teague have been reliable. On the other hand, if one or both of them struggles, it's essentially a mystery who (if anyone) will step up in a point production role. In comparison, any of Villanova's starters have the ability to take over a game, as does Swider off the bench. 
Baylor has shot 44.8 percent from the floor (including 37.8 percent from three) and has averaged 78.8 points per contest. Since Villanova's offensive system prides itself on spacing and three-point shooting, the Bears will have to improve their accuracy from the field and beyond the arc if they expect to contend in this matchup. 
Prediction
Check out what team BetQL favors ATS and find out whether the over or under is the best bet on the total in this contest!