NCAAB
This Siena Split Will Absolutely Floor You
Siena has been a completely different team at home versus on the road
By Dan Karpuc - Feb 14, 2020, 4:33am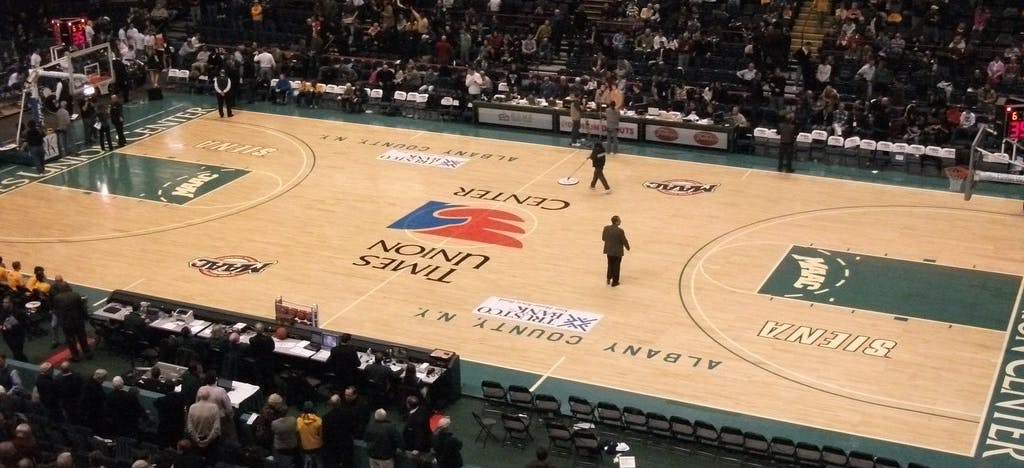 Rider (14-9) at Siena (11-10)
TREND: Siena is 10-0 straight-up at home (and 1-10 straight-up on the road).
STORYLINE: "Rider (14-9 overall, 8-5 MAAC) has won five of its last six games and is tied with Saint Peter's for first in the MAAC. Siena (11-10, 7-5) has captured four of five and sits just a half-game back, tied for third place with Manhattan and Monmouth.
Siena sophomore guard Donald Carey said the team recognizes what's at stake, regardless of the prime-time tip and national-television platform. 'I don't think that's really a factor into how hard we're going to play on Friday night,' Carey said. 'We know it's a chance to become No. 1 in the league, so we're just going to play as hard as we can just because of that.'
In fact, Siena would take over at least a share of first with a victory over Rider combined with a Saint Peter's loss to Quinnipiac on Friday night. When Carey and his teammates entered the practice gymnasium on Thursday, they were greeted by a sign on the front door and one taped to each basket support. All three read, 'To Beat Rider We Must Own The Paint!!!!!!!' The Broncs and the Saints are the top two teams in the MAAC in rebounding margin at plus-5 and plus-4.5 per game, respectively. But Siena has been outrebounded in its past two games, a loss at Saint Peter's and a home win over Fairfield. When Rider beat Siena 85-77 in Lawrenceville on Jan. 5, the Broncs had a  30-28 rebounding edge and a 34-28 scoring advantage in the paint. ... The Saints are 10-0 at Times Union Center, the MAAC's only team that's undefeated at home. The Saints begin a stretch of three home games in six days, continuing with Manhattan on Sunday and Iona on Wednesday.." - Mark Singelais, Albany Times Union
Quick-Hitter: It's difficult to find a team that has more significant home/road splits than Siena. Nonetheless, they're the only school in their conference to be undefeated at home. As noted above, they'll look to avenge a previous loss to Rider with an increased focus on owning the paint and controlling the glass. Click the button below to find out if our model views the home team or the away team as the best bet on the moneyline and against the spread.