NCAAB
Preview: #5 San Diego State vs. Colorado State
After a shocking upset, the Aztecs will look to get back on the right track
By Bryan Zarpentine - Feb 25, 2020, 5:32pm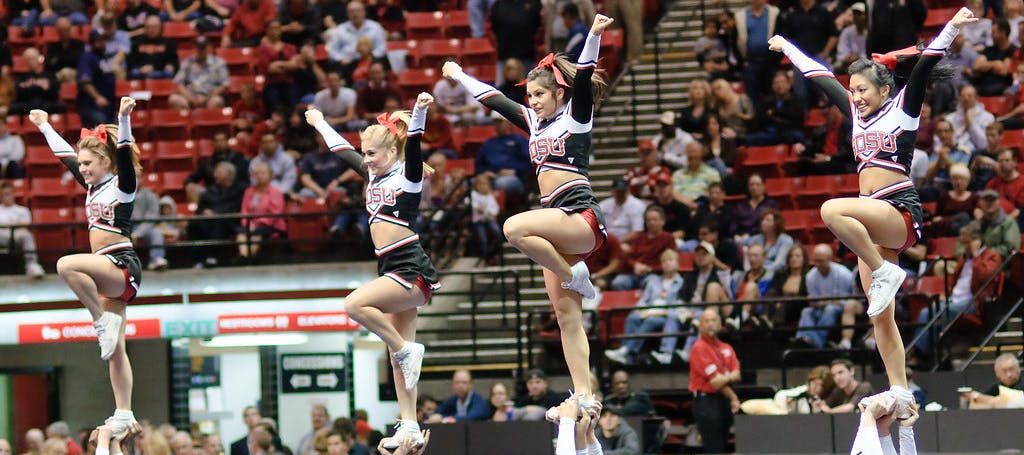 For the first time this season, the No. 5 San Diego State Aztecs will be trying to bounce back from a loss when they host the Colorado State Rams on Tuesday night.
The Aztecs will need to get back on track quickly if they hope to earn a No. 1 seed in the NCAA Tournament while the Rams are trying to position themselves for a run in the Mountain West Tournament, which figures to be their only way into the Big Dance.
With something on the line for both teams, it's worth taking a closer look at each one before you make your San Diego State vs Colorado State prediction.
San Diego State
After winning 26 in a row to start the season, the Aztecs finally had an off-night over the weekend against UNLV. To their credit, San Diego State made a late push but ended up losing 66-63. With the loss, the Aztecs will likely need to win their last two regular-season games and win the Mountain West Tournament to secure a No. 1 seed in the Big Dance. Of course, that's not out of the question with the way they've played this season. Junior Malachi Flynn has been one of the best point guards in the country, averaging 16.9 points and 5.1 assists per game. But the Aztecs are far from a one-man team. Both Jordan Schakel and KJ Feagin are great outside shooters who have made nearly as many three-pointers as Flynn this season. San Diego State also gets plenty of inside scoring from 6'10'' forward Yanni Wetzell, who averages 11.9 points per game. Finally, Matt Mitchell is one of the best wing players in the Mountain West, giving the Aztecs 12.4 points per game with consistency.
Colorado State
As for Colorado State, they are one of five teams fighting it out for second place in the Mountain West. Right now, those five teams are all separated by a single game in the standings with most teams having just two regular-season games left to play. Finishing second or third in the league means not having to face San Diego State until the finals of the Mountain West Tournament, so there's a lot at stake for the Rams. At 19-10 overall and 10-6 in conference play, Colorado State has had a respectable season despite a lack of quality wins. They have one of the more balanced scoring attacks in the Mountain West with four players who average over 10 points per game. One area where the Rams have an advantage over most Mountain West opponents is inside with center Nico Carvacho, who averages a double-double with 12.5 points and 10.9 rebounds per game. However, freshman point guard Isaiah Stevens can be inconsistent, which hurts Colorado State. He averages 13 points per game but has scored just nine total points over his last two games. He'll need to turn things around to give the Rams a chance against San Diego State.
Best Bets
While the Aztecs are the obvious favorites in this game, the Rams should be viewed as a threat to beat the spread, especially with San Diego State coming off a loss for the first time this year. When these teams met earlier this year, the Rams only trailed by five points with seven minutes left before the Aztecs pulled away. Click the button below to unlock the best bets for this game and every contest on tonight's slate!