NCAAB
Preview: Arizona State at UCLA
The Bruins host the Sun Devils in a very important Pac-12 matchup
By Bryan Zarpentine - Feb 27, 2020, 2:54pm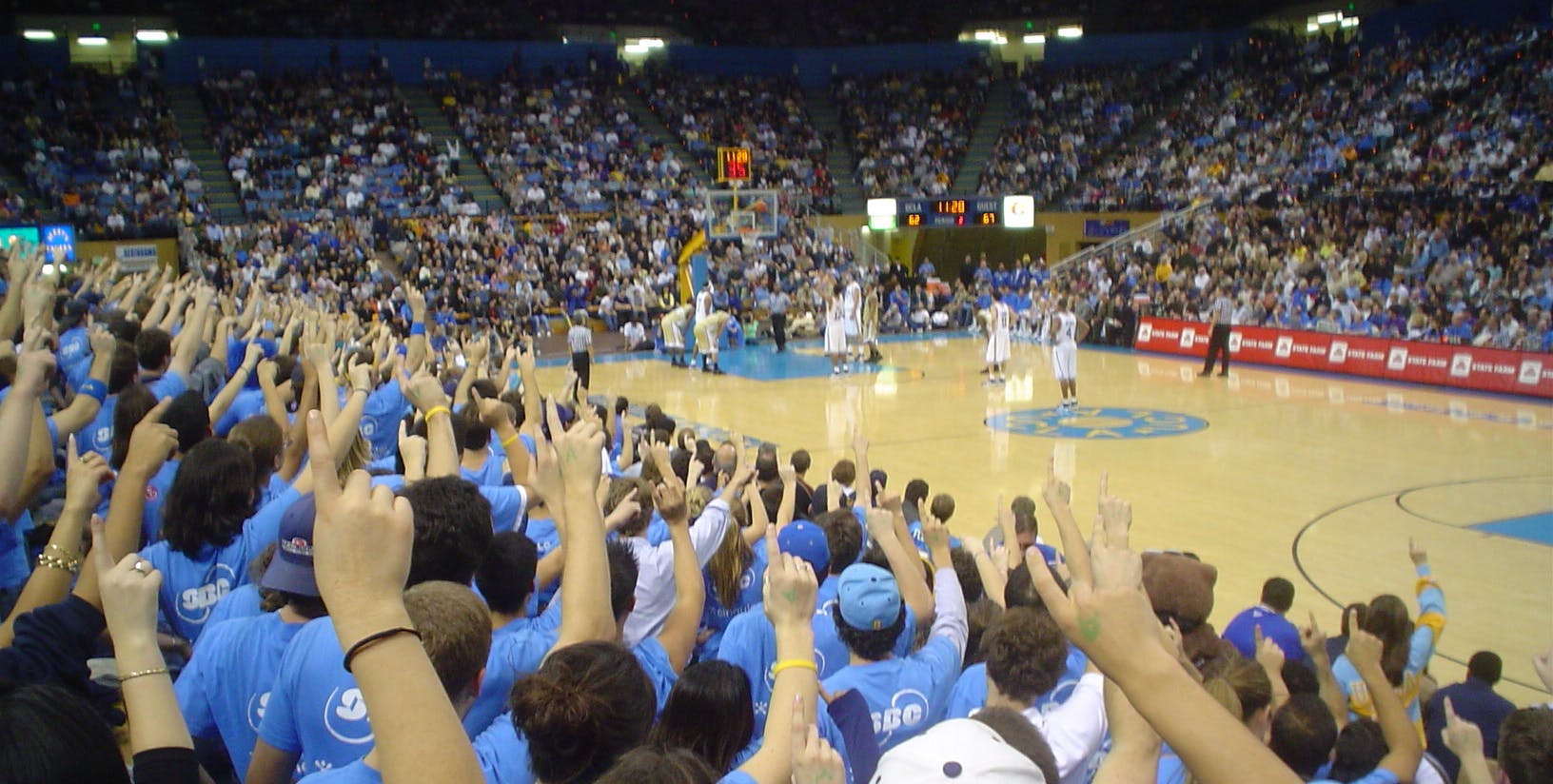 Arizona State at UCLA, 11:00pm EST
A pair of Pac-12 teams on the bubble will meet Thursday night when the Arizona State Sun Devils (19-8) visit the UCLA Bruins (17-11).
In addition to both teams needing a win to help secure an NCAA Tournament bid, this game also has major implications at the top of the Pac-12 standings. 
In short, there's a lot to unpack here, so check out our preview below to help with your Arizona State vs UCLA betting decisions.
UCLA
It's hard to believe, but in the middle of January, the Bruins were under .500 and miles from the NCAA Tournament discussion. But in his first season in Westwood, Mick Cronin has managed to turn things around. UCLA has won five in a row and nine of its last 11 games to get to 17-11 overall and 10-5 in conference play, making them one of five teams within a game of each other at the top of the standings. The Bruins have been able to turn things around by buckling down on defense, holding eight of their last 11 opponents under 70 points, which was a rare occurrence during the first half of the season. Offensively, UCLA still leaves much to be desired with Chris Smith the only player averaging over 10 points per game. However, sophomore forward Cody Riley has stepped up lately, scoring at least 15 points in four of his last six games after a stretch of nine straight games with four points or less. At times, Riley and Jalen Hill are a formidable inside tandem, which the Bruins desperately need because they don't have much of a perimeter game, making just 5.9 three-point shots per game.
Arizona State
Meanwhile, the Sun Devils might be even hotter than UCLA. Arizona State enters Thursday's game on a seven-game winning streak that has them sitting at 19-8 overall and 10-4 inside the Pac-12, which actually puts them alone in first place. At the moment, the Sun Devils are a safe bet for the NCAA Tournament. But a few more wins late in the season would secure a spot and give them a chance to win the regular-season Pac-12 title. Leading the way all season has been junior guard Remy Martin. He averages 19.1 points and four assists every game, making him the catalyst for Arizona State's success over the last month. The Sun Devils also have three other players who average at least 10 points per game in Alonzo Verge Jr., Rob Edwards, and Romeo White. Verge is a great slasher, Edwards is a capable jump-shooter, and White provides an inside scoring presence and rebounder. But there is a huge drop-off in production beyond that quartet. In other words, Arizona State needs all four at the top of their game in order to win because the supporting cast is largely unreliable.
Best Bets
Clearly, Thursday's game is set up to be a close and competitive battle, especially with UCLA looking for redemption after losing 84-66 to Arizona State earlier this month and so much being at stake in general. Click the button below to unlock all of our model's best bets for this game and every contest on tonight's slate!