NCAAB
3 Seniors Who Can Alter NCAA Tournament Odds
These standout players will be veteran leaders for their programs
By Matt Reed - Aug 23, 2019, 6:50pm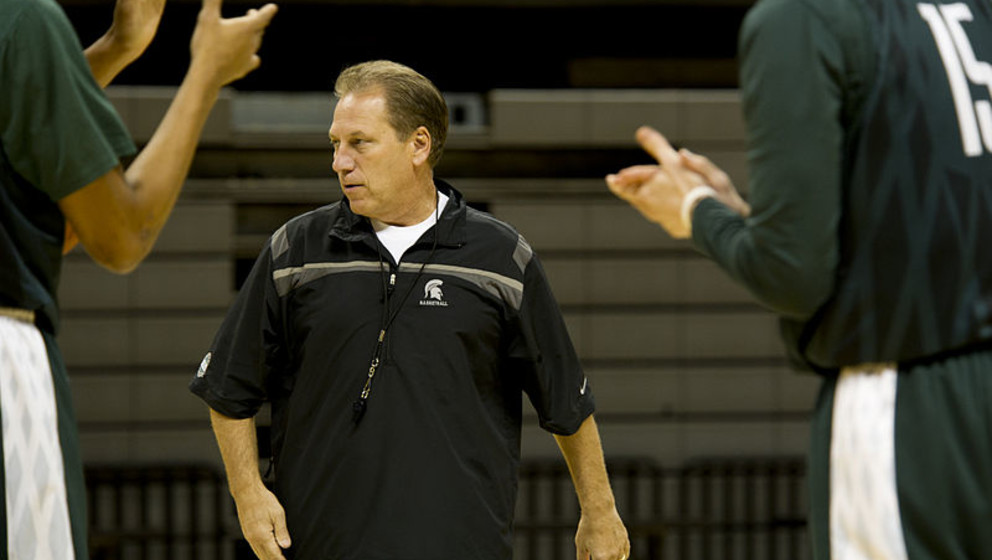 ● Marquette (+5000) and Florida (+2000) should benefit from the leadership of Markus Howard and Kerry Blackshear, Jr., respectively.
The one-and-done era has been in full effect for many years now in college basketball, making it a rarity to see stars stick around for all four years of school. 
However, many of the country's best teams often rely on these veteran talents to guide them to the Final Four, and potentially a national championship.
This season, Michigan State's Cassius Winston, Marquette guard Markus Howard and Florida transfer Kerry Blackshear Jr. each provide their respective teams with this veteran leadership.
Here's a deeper look at how these three senior players will impact their team's NCAA Basketball title odds in 2019-20.
Cassius Winston (G, Michigan State)
Winston is probably the no-brainer choice of the bunch simply because he enters his final season in a major role at Michigan State, arguably the best team in college basketball. 
Entering the 2019-20 season, Winston and the Spartans are tied with Kentucky for the best odds to win the NCAA Championship with +800 odds, according to DraftKings Sportsbook.
In his first three seasons at Michigan State, Winston improved every year, including during his junior campaign in which the Detroit native averaged 18.8 points and 7.5 assists per game. 
Winston is the leader of the Spartans team, and will put them over the top if they do go on a long run in the NCAA Tournament. However, he also has a strong supporting cast around him. 
Josh Langford and Xavier Tillman return to Lansing again in 2019-20, after each averaged 10 points or more per game last season. Winston and Langford form one of the nation's top backcourts, and they'll make life very difficult for opposing teams in the Big Ten.  
Markus Howard (G, Marquette)
Howard and the Golden Eagles won't receive a ton of national attention ahead of the NCAA Tournament, but keep a close eye on Marquette this season.
Marquette boasts +5000 odds to win the National Championship. However, the Golden Eagles could be in store for a massive season as Howard leads the way for the Big East team.
Despite having to contend with Seton Hall and Villanova, Howard and Co. can make some noise in the conference with a number of talented players surrounding last year's Big East Player of the Year.
Howard averaged over 25 points per game a season ago, and finished Second-Team All-American during his junior campaign. The 20 year old is the type of player that can take over any game, despite his 5-foot-11-inch frame, and will need to be someone closely watched once again in 2019-20 as the Golden Eagles aim to make a run throughout March.
Kerry Blackshear Jr. (F, Florida)
Florida hasn't been in the National Championship mix in quite a while, but with +2000 odds this season and the addition of Blackshear Jr., the Gators could make some waves in the SEC and beyond.
Blackshear Jr. scored 14.9 points per game last season at Virginia Tech, while also grabbing 7.5 rebounds per game. He adds a big body down low for the Gators, standing at 6'10.
The transfer immediately becomes one of the senior figures on a Florida squad that boasts a ton of youth. Blackshear Jr. is the only senior or graduate student on the Gators roster, and his experience could certainly provide Florida with a much-needed injection after losing to Michigan in last season's NCAA Tournament.
Blackshear Jr. and last season's Hokies team reached the Sweet 16, before narrowly falling to Zion Williamson and Duke in a heartbreaking, buzzer-beating fashion. The 22 year old will be eager to avenge the 2018-19 defeat, and help guide Florida on a run to the Final Four, something the program hasn't accomplished since 2014.
Note: The advice above represents the writer's personal view and does not reflect or represent BetQL's stance or interest in any way.