3 Freshmen Who Can Alter NCAA Tournament Odds
All three could transform their respective programs
By Matt Reed - Aug 23, 2019, 6:56pm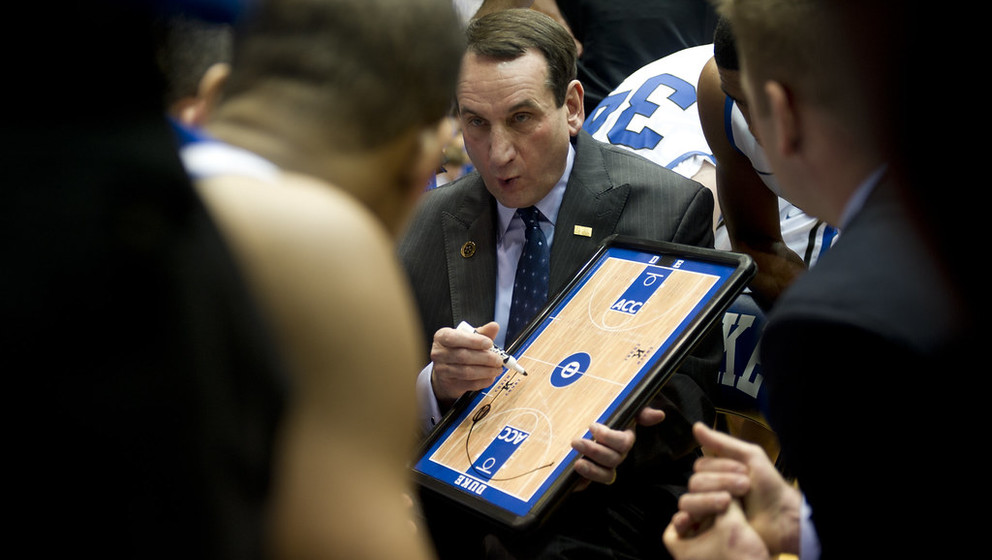 ● Isaiah Stewart will lead the Washington Huskies (+5000) while Cole Anthony will be one of many freshmen to re-stock the powerhouse North Carolina (+1800) program. 
It may not feel like it, but the college basketball season is fast approaching, and that means a new class of freshman stars will be looking to make an impact for their respective teams.
The usual suspects like Duke and Kentucky will be firmly in the national championship mix once again in 2019, but several under-the-radar teams feature game-changing freshman on their rosters.
That includes Memphis center James Wiseman, Washington's Isaiah Stewart and North Carolina guard Cole Anthony, who were rated as the top recruits in the country on most scouting platforms.
Here's a deeper look at how these three freshman players will impact their team's NCAA title odds in 2019-20.
James Wiseman (C, Memphis)
Wiseman checked in as the No. 1 overall prospect in the 2019 recruiting class, and the Memphis, Tennessee native provides instant credibility to a program that hasn't reached the NCAA Tournament since 2014.
By rejecting offers from Kentucky, North Carolina, Arizona and Kansas, Wiseman headlines a deep recruiting class under second-year head coach Penny Hardaway. 
Memphis currently holds +1600 odds to win the 2019 National Championship, the sixth-best odds. Wiseman will certainly play a major role in helping guide the Tigers wherever they end up.
He averaged 25.8 points and 14.8 rebounds per game during his high school senior season at Memphis East High School en route to the Region 8AAA Championship. The 18-year-old center was named the Gatorade National Player of the Year, while also appearing in the McDonald's All-American Game.
With Memphis playing in the American Athletic Conference, Wiseman and Co. should be able to gain momentum throughout the regular season and make some waves come NCAA Tournament time. 
Isaiah Stewart (C, Washington)
Stewart and his Washington Huskies team may not be in the national spotlight at the moment, but that could very well change this season with the addition of the five-star recruit out of Rochester, New York.
Washington has +5000 odds to win the National Championship. However, the Huskies could be in store for a massive season after picking up two high-level recruits this offseason.
Jaden McDaniels joins Stewart in Washington after the program reached the second round of the NCAA Tournament a season ago. With Washington losing three of its top stars from a season ago, with Matisse Thybulle, Jaylen Nowell and Noah Dickerson either having graduated or having declared for the NBA Draft, Stewart will have to lead the way for the Huskies down low.
During his final high school season, Stewart was named Naismith Prep Player of the Year after guiding La Lumiere School to a 30-1 record and averaging 19.8 points per game.
Stewart rejected offers from Kentucky, Duke, Syracuse and Michigan State, so the young, built center is as legitimate a prospect as there are this season. If he can continue to develop a low-post game, he could potentially propel Washington to another level in 2019.
Cole Anthony (G, North Carolina)
North Carolina is a perennial NCAA powerhouse, and they're one of the title favorites again in 2019 with +1800 odds, courtesy of Anthony's presence.
A product of Oak Hill Academy, a school where NBA stars Kevin Durant, Carmelo Anthony and Rajon Rondo starred, Anthony is a high-flying dunker and should be one of the most viral sensations in college hoops this year.
Anthony transferred to Oak Hill Academy ahead of his senior season in high school, and the move certainly paid dividends for the young point guard. The 19-year-old averaged a triple-double as a senior, scoring over 17 points per game, while adding 10 rebounds and 10 assists per contest.
While North Carolina boasts another strong recruiting class heading into the 2019 campaign, the Tar Heels are very young team, which means Roy Williams will have to rely heavily on Anthony and the rest of the young stars coming into the squad.
In a tough Atlantic Coast Conference where Duke will surely be among the top teams once again, North Carolina will go as far as their freshman point guard takes them.
Note: The advice above represents the writer's personal view and does not reflect or represent BetQL's stance or interest in any way.