NCAAB
NCAA Basketball Championship Odds - UPDATED
Evaluating current college basketball odds
By Dan Karpuc - Oct 28, 2019, 6:05am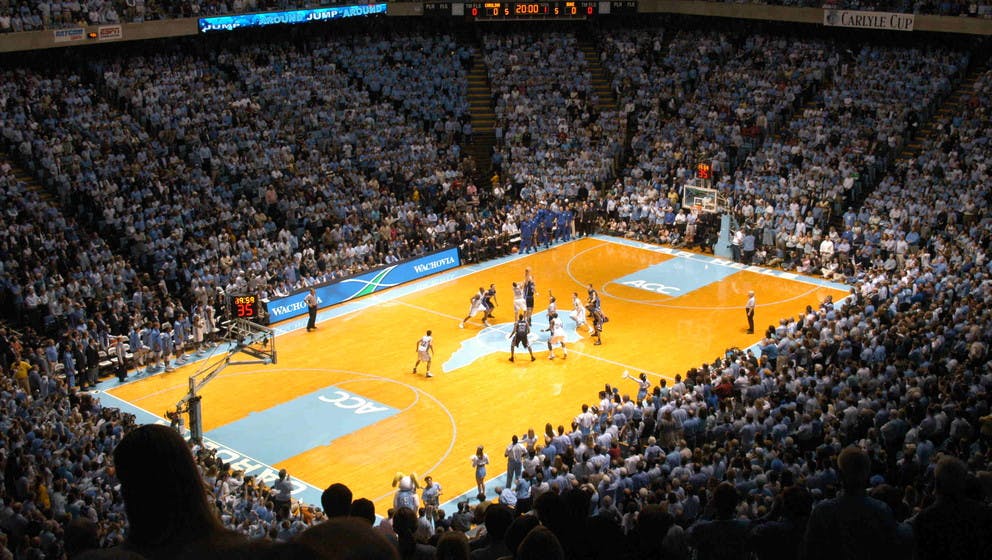 Current Odds
The following odds were found on DraftKings (updated on Friday, January 3rd, 2020):
1. Gonzaga/Ohio State (+800)
3. Duke/Kentucky (+1000)
5. Kansas/Louisville (+1200)
Analysis
This college basketball season has featured a ton of parity, especially towards the top of the national rankings. To make matters even more confusing, oddsmakers have had an issue getting behind one program in particular. The current No. 1 seed Gonzaga Bulldogs and No. 5 seed Ohio State Buckeyes have emerged as the frontrunners, while the Duke Blue Devils and Kentucky Wildcats remained at +1000, where they've been for over a month. Meanwhile, the Kansas Jayhawks also stayed at +1200, but the Louisville Cardinals, who entered December as a top-ranked, undefeated team, fell to those odds from +800. More than ever, since there are no clear-cut dominant teams this year, a surging mid-major program like the Dayton Flyers (+3000), for example, might be a logical target.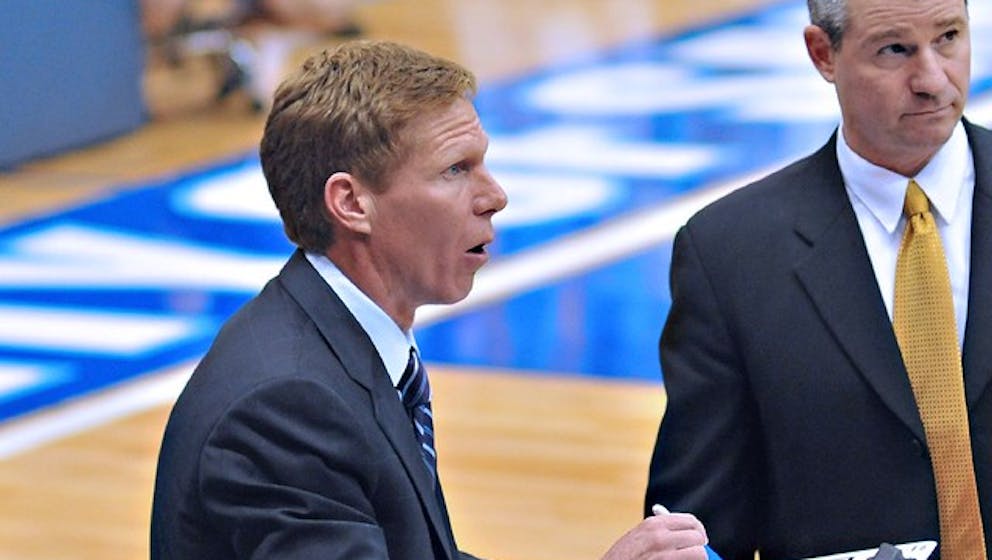 Previous Odds
The following odds were found on DraftKings (updated on Sunday December 1st, 2019):
Louisville (+800)
North Carolina (+800)
Duke (+1000)
Kentucky (+1000)
Kansas (+1200)
Analysis
After starting off with a perfect 7-0 record in the month of November, Louisville is receiving some buzz. However, they'll be tested in December, as Michigan, Pittsburgh, Texas Tech and Kentucky are on their six-game schedule. ... North Carolina went 6-1 in November and dropped their only game to Michigan. Like Louisville, the Tar Heels have a daunting December schedule ahead of them, as Ohio State, Virginia, Gonzaga and UCLA are on their six-game schedule. ... While their loss to Stephen F. Austin at home is a stain on their early season, Duke went 7-1 in November and won their opening test against Kansas. They'll be tested against Michigan State in their first December contest, but should get by their next four opponents in the month, even without freshman Cassius Stanley, who suffered a left leg injury and is out indefinitely. ... As with any young team, Kentucky has had its growing pains, as evidenced by their home loss to Evansville and relatively tight victories over Utah Valley and AUB despite going 6-1 and beating Michigan State in the month of November. The Wildcats will avoid ranked opponents in their first three December games, but will square off against Ohio State and Louisville in their final two games of the month. ... Kansas went 6-1 in November and their only loss came to Duke in their season-opener. The Jayhawks will face two ranked opponents (Colorado and Villanova) in their five December contests. 
Early-Season Odds
The following odds were found on DraftKings (updated on Sunday October 27th, 2019):
Duke (+800)
Michigan State (+800)
Kentucky (+900)
Louisville (+1100)
North Carolina (+1200)
Analysis
First, let's address the elephant in the room. After a loss at home to Evansville and a near loss to Utah Valley State at home in their last two games, Kentucky might not be who everyone thinks they are. Until they work out their issues on both ends of the floor, they have no business having these odds, despite their elite NBA prospects. Duke, Louisville and North Carolina have all looked solid and are undefeated while Michigan State's opening-night loss to Kentucky could come to bite them soon if UK continues to struggle. In all, there are no major surprises on this list, as it's still very early in the season and a lot can transpire. Keep checking this page as the season rolls along and track which programs have the best NCAA championship odds.
Preseason Odds
The following odds were found on DraftKings (updated on Sunday October 27th, 2019):
Duke (+800)
Kentucky (+800)
Michigan State (+900)
North Carolina (+900)
Kansas (+1400)