Why A Mid-Major Could Cut Down The Nets For The First Time In 30 Years
With no dominant Power 5 programs, this could be the year for a mid-major champion
By Dan Karpuc - Jan 24, 2020, 5:21am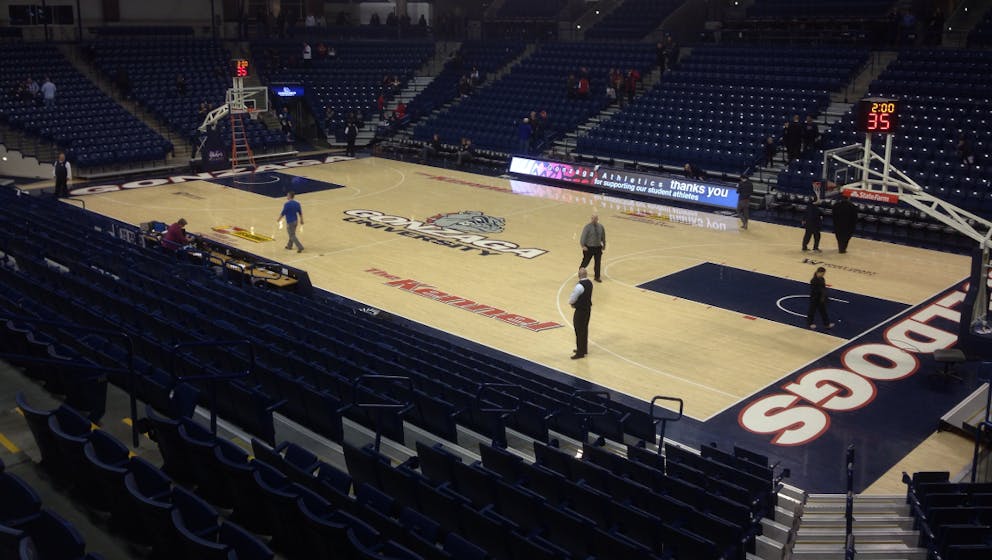 The 1990 UNLV Runnin' Rebels of the Big West Conference were the last mid-major team to win an NCAA Men's Basketball Tournament.
19 teams in the AP Top 25 currently have three-plus losses and parity is at an all-time high.
Gonzaga, San Diego State and Dayton are among the mid-majors who should be considered legitimate contenders to cut down the nets.
It's Been A While
The last time a mid-major program won the NCAA Men's Basketball Tournament, George H.W. Bush was the President of the United States. The 1990 UNLV Runnin' Rebels of the Big West Conference became the second mid-major in NCAA history to cut down the nets in that Tournament, joining the 1986 Louisville Cardinals, who were members of the Metro Conference at the time. Since then, just 13 mid-major teams have advanced to the Final Four and five have lost in the National Championship Game. Most recenly Loyla-Chicago's magical Final Four run as an 11th seed in 2018 captured the hearts of America. But, perhaps more than any time since 1990, there's a strong liklihood that a mid-major program wins it all in 2020. 
Unimpressive Top 25
Just one undefeated squad currently remains (No. 4 San Diego State: 19-0) and just two other teams in the AP Top 25 have only one loss (No. 1 Baylor: 15-1 and No. 2 Gonzaga: 20-1). A whopping 19 other teams in the Top 25 have three-plus losses, which is a clear indication that parity is at an all-time high. Of those Top 25 teams, just Baylor and Gonzaga are undefeated against their ranked opponents, as well. Further, those two teams, along with San Diego State and No. 7 Dayton, are the only teams in the Top 25 with a perfect road record. 
Reveal today's best bets from our model!
Parity At An All-Time High
The answer to why this is the case is multi-faceted. Some of the top prospects of the most recent freshman recruiting class decided to go overseas (like LaMelo Ball) or drop out of school in order to train for the NBA Draft (like Memphis' James Wiseman). Therefore, you can easily argue there aren't any obvious can't-miss pro prospects in college that can fully take over a game with the exception of a few upperclassmen (like Marquette's Markus Howard). Further, the big-named schools like Kentucky, Duke, Kansas and North Carolina apparently didn't strike riches on a recruiting front. That happens from time to time, but it's clear that right now, teams with dynamic team-first offensive systems (like Gonzaga and Dayton) can serve as threats against programs that have traditionally gotten by relying on a few prized stars. Further, and most importantly, players across Division I are bigger, faster and stronger than ever before and teams that once would have been laughingstocks (like Stephen F. Austin at Duke and Evansville at Kentucky) can catch any sleeping giant on a given night. 
While nothing is a certainty and a Power-5 team could certainly get hot at the right time, it seems like a mid-major has the best chance in three decades to capture a title.