Ken Barkley: College Basketball Overnight Bets for Tuesday February 23, 2021
Taking a look at Tuesday's best college basketball values
By Ken Barkley - Feb 23, 2021, 1:09am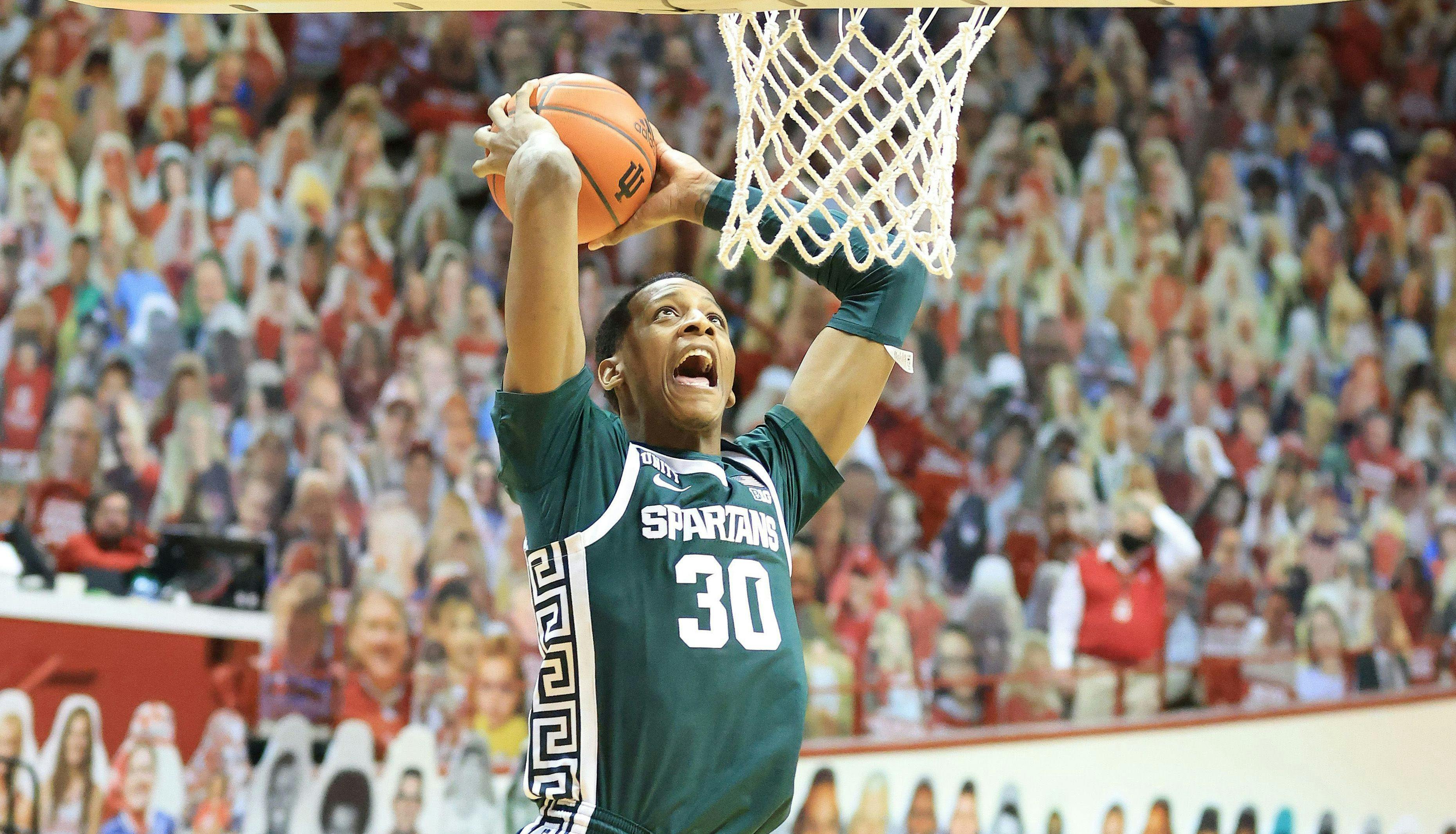 Welcome back for another week of "Overnights," and as it happens to be...the last week of "Overnights." As you are no doubt aware, March starts next week, and March is going to be great this year as we anticipate having an NCAA tournament. 
The conference tournaments start later this week (if you can believe it), and continue for about two weeks. As that happens, two things will be true: I will have way fewer bets than normal (fewer games, that's kind of intuitive, as teams are eliminated), but also overnight lines won't be available for the next day's tournament games as we go through Championship Week. 
Those "next-day" lines frequently open in the middle of the night and therefore won't be a part of the 4p-8p ET show that we typically do. For that reason, this written piece will end after this week, and the radio segment will end the following week. We'll save the goodbyes for later, but know that is the intended schedule going forward. 
For now, let's dig into what stands out on the card for Tuesday:
Michigan State (+7) vs Illinois
I get it, you're probably tired of betting on this team. They can be incredibly frustrating. They lose when you expect them to win. Then they take very little support Saturday at Indiana and all they do is win outright. It is incredibly rare to see Tom Izzo as a home dog at this large of a number historically, so right away things just look...interesting. My number in general guides my decision making, as it always does, and I make this between 4.5 and 5. 
Illinois has won 7 in a row and just beat Minnesota by 31, so it's unlikely they are underrated coming into this game. If anything, it's the opposite. I will trust my number and play Sparty.
St. John's-Villanova under 155 and Connecticut-Georgetown over 137
These are grouped together because we had a total winner on Saturday when Villanova played UCONN (we had the under) and now we are playing the total in each team's next game. I had that one right, and the movement was directionally toward mine, landing pretty close to my number, so I like my ratings for both of those teams. We bring them into these, and some edges stand out. For UCONN-Georgetown, 137 and 137.5 are both bets to the over. 
It's possible the initial movement down to 137 in the market is because KenPom and some other popular projections have the game total-ed in that range, but I strongly disagree.  For Villanova, has to be 155 to play the under, otherwise no bet.
Penn State-Nebraska over 141
A total that opened so wrong it got bet up 2.5 points before I could even get to it.  At least, wrong in my opinion, and clearly in other people's opinions as well. To me, still room for this to go up. I am 145.5, so over 141 and over 141.5 are both bets.
Washington-Arizona State over 151.5/152
Either number good for a bet, as my number is 156.2. I know it's weird to envision Washington as an "over" team with a total this high, but it's more about their defense than anything. They've allowed 80+ and even 90+ in multiple conference games this year, and Arizona State has played with less defense and more pace than at many other times in the season. Over.
Listen to Ken Barkley Monday-Friday on You Better You Bet and follow him on Twitter @LockyLockerson.