A Duke-FSU O/U Trend To Be Aware Of
One side of the total has been dominant in Duke's home games
By Dan Karpuc - Feb 10, 2020, 2:10am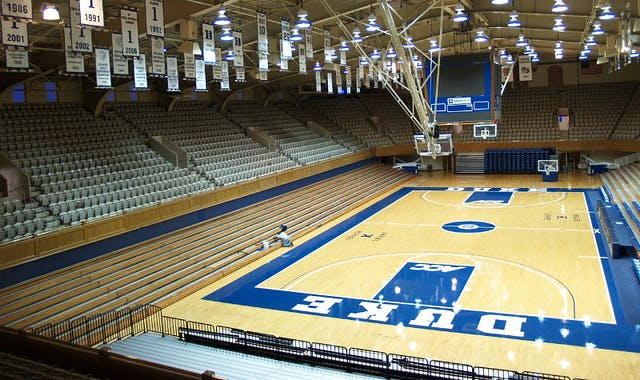 Florida State (20-3) at Duke (20-3)
Monday 2/9/20, 7:00pm EST
TREND: The OVER has gone 10-4 in Duke's home games. 
STORYLINE: "... FSU was relentless on the glass on Saturday, racking up a 46-24 advantage. The 'Noles converted 16 offensive rebounds into 22 second-chance points. … It actually marked two impressive rebounding performances in a row for Florida State, as the Seminoles grabbed a 43-37 advantage last Monday against North Carolina. The Tar Heels are ranked No. 8 nationally in rebounding margin.
'It's just a mindset that we had to get,' freshman Patrick Williams said. 'The past games, we've just been locked in on rebounding. That's a big part of the game that I felt like at the beginning of the season, we were kind of blowing off or not really focused in on it. But now we're completely locked in on rebounding. 'Locked in' was the phrase of the day on Saturday. As it has been for the Seminoles all season. 'It's easy to look ahead ... ' said sophomore guard Devin Vassell, who scored 13 points and grabbed 5 rebounds Saturday. 'So we've got to take it one day at a time, one game at a time. So now we're focused on Duke. ... we have to maintain and we have to really be focused on Duke.' - Ira Schoffel, Warchant.com (2/8/20)
QUICK-HITTER: Florida State made crashing the offensive boards a major priority in their last victory and will likely employ that strategy against Duke. That mentality makes betting on the over an attractive option for two reasons: the likelihood of high-percentage second-chance points by the Seminoles and the likelihood of fast-break points in transition by Duke, who will undoubtedly try to leak out and push the pace with numbers. Click the button below to instantly unlock our model's best bet for this game!