Top-Ranked Duke Takes On Hot-Shooting Cal At 2K Classic
Madison Square Garden will host the battle of the unbeaten programs
By Dan Karpuc - Nov 20, 2019, 10:37pm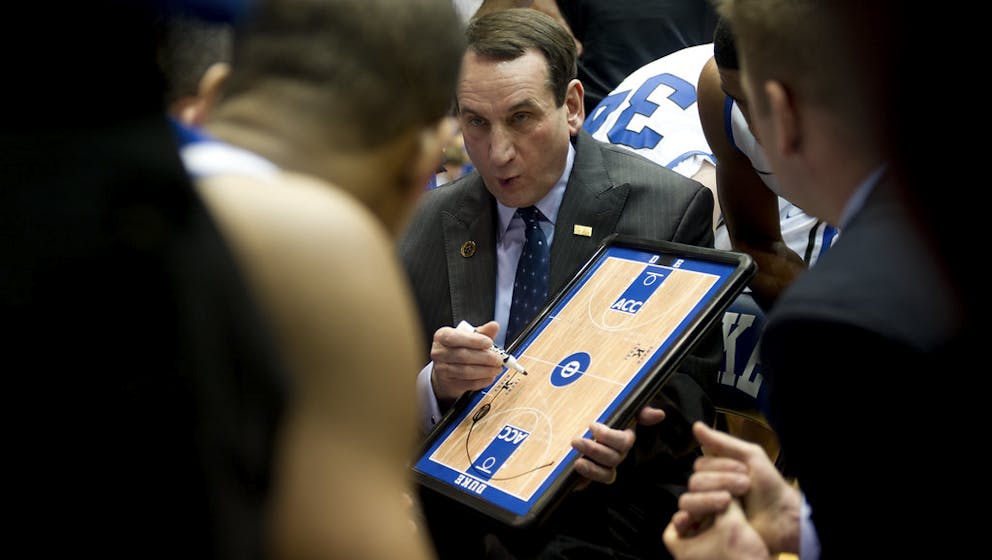 California (4-0) vs. #1 Duke (4-0)
2K Classic 
Thursday November 21st, 9:30pm EST
A pair of unbeaten squads will square off when #1 Duke takes the court against California in the 2K Classic on Thursday night. 
California enters this game with a perfect 4-0 record after beating Pepperdine, UNLV, California Baptist and Prairie View. They covered in three of the four games.
Duke also enters this game with a perfect 4-0 mark after beating #4 Kansas, Colorado State, Central Arkansas and Georgia State. They covered in three of their four games as well. 
The over has gone 2-2 in Duke's games and 2-1-1 in Cal's games. 
Under Mike Krzyzewski, Duke is 98-18 SU in in-season tournaments and the Blue Devils are 10-2 all-time in the 2K Classic. 
Duke is 36-18 SU all-time at Madison Square Garden.
California 
While the Golden Bears are 4-0, two of their wins were by four-point margins (against UNLV and Prairie View). Sophomore guard Matt Bradley will be the Bear to watch, as he's averaging 20.0 points, 4.8 rebounds and 2.5 assists per contest. While Cal is shooting 45.5 percent (30-for-66) from three-point range and an impressive 51.7 percent from the field as a team, that's not sustainable and they're averaging more turnovers (14.8) than assists (11.5), which isn't a positive sign. They've averaged 75.0 points per game based on their hot shooting. Their start under first-year Cal head coach Mark Fox couldn't be better from a win-loss perspective, but this will be a major test for the Golden Bears.
Wondering what team the experts are putting their money behind? Check out BetQL's Sharp Picks Dashboard!
Duke 
While they're off to a perfect start, the Blue Devils have shot 45.4 percent from the field and just 30.4 percent from three-point range as a team, but have still averaged 84.0 points per game, which is an indication that they still have room to grow. Tre Jones (17.0 points, 3.5 rebounds, 5.8 assists in 29.8 minutes), Vernon Carey Jr. (14.8 points, 8.3 rebounds in 23.5 minutes), Cassius Stanley (13.0 points, 5.0 rebounds in 26.8 minutes) and Matthew Hurt (10.8 points, 4.3 rebounds in 22.3 minutes) have all averaged double-digit points while a grand total of 10 Dukies have averaged double-digit minutes per contest. Last time out, Jones became the first Duke player in history to have a 30-point, six-assist, four-steal game (31-6-4) and he will look to be one of the nation's most improved players this year. Based on their size, athleticism and overall talent, Duke should presumably be able to control this game. 
Prediction
To view the best bet in this contest, head to our Best Bets Dashboard!