NCAAB
Colorado Can Make A Statement With A Road Win At Stanford
Going into Stanford and leaving with a road win will send a message to the rest of the country
By Nick Ballistreri - Mar 1, 2020, 3:31am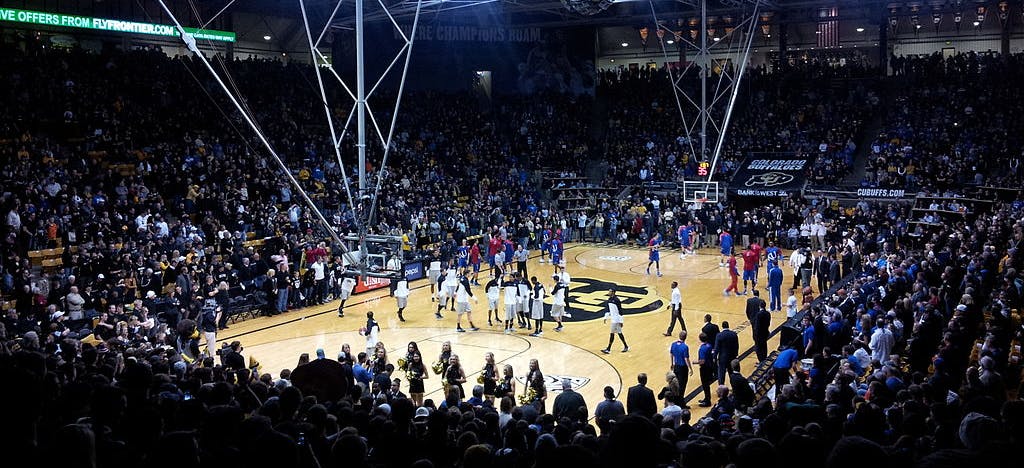 The Colorado Buffaloes have been in the national conversation all season.
With some impressive wins under their belt, Colorado has proven when playing well, they're a dangerous team.
With a 21-8 record, Colorado is currently ranked No. 21 in the nation.
Colorado has not advanced to the Sweet Sixteen since 1969. A road victory against Stanford can prove this group may be up to the task.
Improved Pac-12
While it's not a secret that the Pac-12 has struggled some in recent seasons, the conference as a whole has been much improved this season. Most current NCAA Tournament projections have the Pac-12 securing six at-large bids, with the potential to raise that number to seven. Colorado has been firmly in the picture all season, with the resume to gain consideration for a top four seed. 
Colorado has a 10-6 record in their conference, and in most seasons, that wouldn't be looked at as enough by the NCAA committee. This season has gone a long way to change the national perception of the teams in the conference, and Colorado is right in that conversation. With some impressive wins in both conference and non-conference play, the Buffaloes have shown that they're talented enough to go on a run in the NCAA Tournament if they play their best.
Key Performances
Looking at Colorado's schedule, they've been tested as much as any team in the country. Their non-conference slate included games against Kansas, Dayton, and an always competitive Clemson team from the ACC. While their results in these games were mixed, early-season tests have lasting ramifications for a team's confidence before conference play.
In their game against Kansas, Colorado did something most programs avoid, and that's playing in a true road game in Allen Fieldhouse. If it wasn't for their slow start, Colorado had a great chance to upset the Jayhawks, as they played on Kansas' level the entire second half. In their game against Dayton, the Flyers were ranked No. 13 at the time. Colorado handed Dayton only their second loss of the season, and since that game, the Flyers haven't lost, and are now considered one of the few teams with the best chance to compete for a National Championship. To beat a team like that on a neutral site bodes well for the Buffaloes chance to compete with the best teams come tournament time.
Why Colorado Can Make A Statement At Stanford
In most NCAA Tournament projections, the Stanford Cardinal are squarely on the bubble with a couple games remaining in their season. This makes them a very desperate team, and a win over Colorado would only bolster their hopes. 
In their previous meeting this season, Colorado defeated the Cardinal, 81-74. That game was in the beginning of February, and the Buffaloes had the luxury of playing on their home court. This time, the stakes are much higher, as Stanford needs a victory in the worst way. For Colorado to go into Stanford and come out with a victory would be impressive on many fronts. First, it would give the Buffaloes another quality win under their belt, on the road against an NCAA Tournament contender who desperately needs a win.
Second, it would show that Colorado has bounce-back ability, which can tell you a lot about a team. Colorado enters this game on a mini two game skid, losing in disappointing fashion to UCLA and California. A dry spell like this could sometimes spell disaster for a team this close to the tournament. 
Conclusion
Colorado's place in the NCAA Tournament is safe. They could uncharacteristically lose the rest of their games, and would most likely still go dancing. They have a resume that stacks up impressively with other contenders, with a win over Dayton, another against an Oregon team that was ranked No. 4 at the time, and a sweep of a tournament team in USC.
However, there's more that Colorado wants to do. If they can bounce back with a huge road win against a desperate Stanford team that needs to win much more than they do, it would go a long way in showing the rest of the country that the Buffaloes are not just happy to be in the NCAA Tournament, they're there to do some damage.