Baylor Hosts Undefeated Butler In Top-25 Tuesday Night Showdown
The Bears will welcome the undefeated Bulldogs to town in a Top-25 battle
By Dan Karpuc - Dec 10, 2019, 4:00pm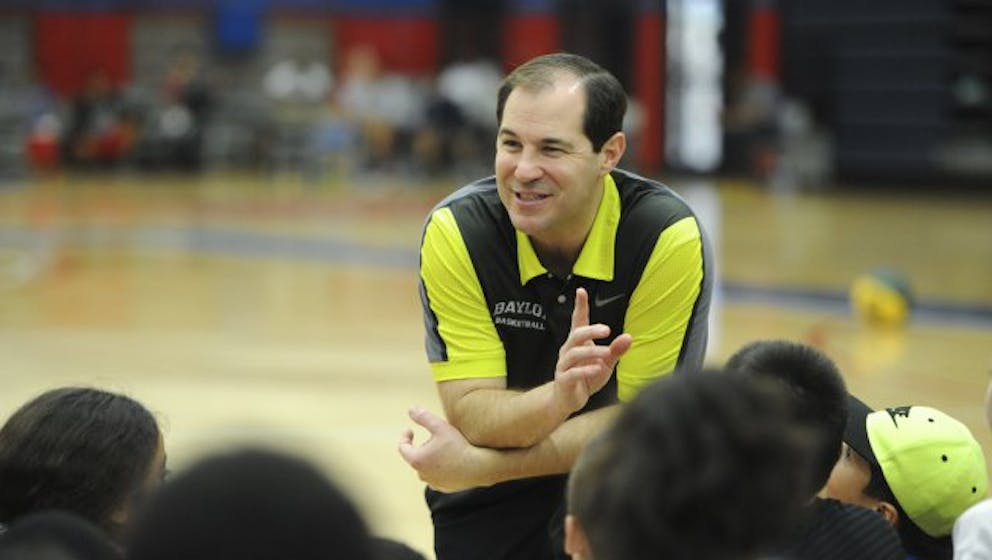 #18 Butler (9-0) at #11 Baylor (7-1)
BAY -6, O/U 131, Tuesday December 10th, 9:00pm EST
The #18 Butler Bulldogs (9-0) travel to the Ferrell Center to take on the #11 Baylor Bears (7-1) on Tuesday night. 
Butler is off to a perfect start, is coming off a 76-62 victory over Florida and has beaten Missouri, Stanford, Ole Miss and the Gators in their most recent four games, all of which were quality wins. The Bulldogs have gone 6-2 ATS and the over has gone 3-5 in their games. 
Baylor is off to a similarly-strong start and their only defeat came against Washington (67-64) back on November 8th. The Bears are coming off a solid 63-58 victory over Arizona, have gone 5-3 ATS and the over has gone 4-4 in their games. 
Baylor is listed as a six-point home favorite and the over/under is listed at 131 in this matchup. BetQL's NCAAB Model lists a best bet against the spread, on the moneyline and on the total. Keep reading to find out what they are!
Butler
The Bulldogs have established themselves as one of the best defensive teams in the country, allowing just 56.2 points per game to their opponents (9th in D-I). While they rank 189th in scoring (71.7 points per game), their offense is consistently generating high-percentage looks, as proven by their impressive 49.6 team field goal percentage (18th) and the fact that they've taken care of the rock (they rank 45th in turnover margin at +3.4). The Bulldogs are led by senior guard Kamar Baldwin, who leads the team in scoring with 16.9 points per contest along with 4.2 rebounds, 2.6 assists in 28.4 minutes. Baldwin is also shooting an impressive 41.7 percent from three, while fellow senior Sean McDermott is shooting 45.0 percent from beyond the arc, averaging 11.0 points in 31.0 minutes per game. Junior forward Bryce Nze is the other Bulldog averaging double-figures in points with 11.4 per game on a whopping 64.8 percent shooting. He has also added 7.2 rebounds per game over 30.4 minutes. Expect all three to make an impact on Tuesday night, as the Bulldogs will look to establish their tempo and get into their defensive sets. 
Get one free week of BetQL VIP access when you claim this MGM offer!
Baylor
Baylor ranks 78th in scoring (77.8 points per game), but 38th in scoring defense (61.4 points per contest). While they rank 23rd in turnover margin (+4.9), they've somewhat struggled to shoot the ball and rank 198th in field goal percentage (43.5). They'll need to improve that mark to be able to make an impact against Butler's stellar defense. Luckily, they'll have Jared Butler suiting up for them. The sophomore guard should be the best player on the floor and has put up 18.6 points (on 48.5 percent shooting - 47.4 from three) along with 2.6 rebounds and 3.3 assists over 29.0 minutes per game. Junior guard MaCio Teague rounds out a very talented backcourt and has averaged 15.4 points, 5.0 rebounds, 2.8 assists in 30.9 minutes. Further, senior big man Freddie Gillespie has put up 9.4 points, 9.1 rebounds, 2.4 blocks in 27.6 minutes and is a big-time athletic threat in the paint. The Ferrell Center has been a tough place for opponents to play in recent years and it remains to be seen if Baylor will be able to take advantage of the raucous crowd cheering them on. 
DraftKings is offering a special promotion for BetQL users. Claim it!
Prediction 
BetQL's NCAAB Model lists a best bet against the spread, on the moneyline and on the total. Find out what they are!