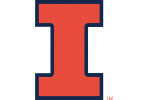 Sat 2/15, 9:30 PM - Rutgers Athletic Center
RUTG -4.5, O/U 128.5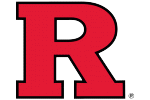 Sat 2/15, 9:30 PM - Rutgers Athletic Center
RUTG -4.5, O/U 128.5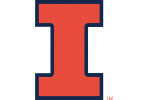 19-9, 11-6 Conf
Premium Access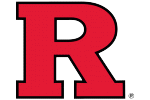 18-11, 9-9 Conf

+4.5 (-110)
o128.5 (-110)

+4.5 (-110)
o128.5 (-110)

+4.5 (-110)
o127 (-110)

+4.5 (-110)
o127.5 (-110)

+4.5 (-110)
o128.5 (-110)

+4.5 (-110)
o128 (-110)
Illinois vs Rutgers Prediction
One of Saturday's Big Ten showdowns will see the Illinois Fighting Illini travel to Piscataway, New Jersey to take on the Rutgers Scarlet Knights. The line is set at [] points with the over/under being placed at [] points. Rutgers is just a half-game back of Illinois in the Big Ten, so this is certainly an important game for both parties. For more information, see our Illinois vs. Rutgers prediction below:

The Illinois Fighting Illini are trying to end their first 3-game losing streak of the season. Illinois has had to deal with a tough 3 game stretch. They traveled to Iowa and lost 72-65. The Illini then lost back to home games to Maryland (75-66) and Michigan State (70-69). Illinois's gauntlet continues with back-to-back road games at Rutgers and at Penn State before lightening up with Nebraska and Northwestern. Before their recent 3-game losing streak, Illinois had won 7 straight games. They grabbed wins over Purdue twice, Wisconsin, Rutgers, Michigan, and Minnesota. The Illini also defeated Michigan (an additional time) earlier in the year. They have done a good job of avoiding bad losses, with the exceptions of losses to Miami and Missouri in the non-conference schedule. Because of their strong season, they've been ranked in the AP Top 25 poll for the past 5 weeks. They are currently ranked 22nd and they are looking at a 5-8 seed in the NCAA Tournament. Illinois has a 16-8 overall record and an 8-5 conference record. The Fighting Illini have hopes of improving their seeding in the conference and NCAA tournament, so they must end this slide before they find themselves in a more precarious position.

The Rutgers Scarlet Knights are having a dream season, but the last few games have been difficult for them. They have gone 1-3 in their last 4 games. The Scarlet Knights lost against Michigan 69-63 in Madison Square Garden and also lost two road games at Maryland (56-51) and at Ohio State (72-66), in the past couple of weeks. In between those 2 road losses, they needed a come-from-behind effort to beat the Northwestern Wildcats 77-73 in overtime. Still, Rutgers is slated to be comfortably in the NCAA tournament as a 7-9 seed. The Scarlet Knights have an overall record 17-8. They are 8-6 in conference play, which places them in the middle of the Big Ten leaderboard. Their conference record is nothing to sneeze at when you consider the current state of the Big Ten. There is a strong possibility that the Big Ten, a 14-team conference, could put 10 or 11 teams in the NCAA tournament this season. While it isn't necessarily top-heavy, the Big Ten is certainly the deepest conference in the country. A couple of losses could see Rutgers tumble to the near-bottom of the standings, so it is important for the Scarlet Knights to put more wins on the board.

Our Illinois vs. Rutgers prediction illustrates why this game is crucial for these two solid Big Ten teams. Both teams need a win today to build recapture momentum they were riding in weeks prior. It will be interesting to see how the Scarlet Knights' home-court advantage affects this game. Rutgers has a sparkling 16-0 record at home, while Illinois is 4-4 on the road. Stay tuned to this game page to track the latest trends and odds. Also, make sure you purchase one of our packages to see our model's projection on this game and others!

Team Summary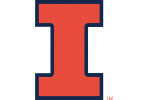 Illinois Summary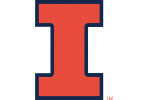 Head Coach
Brad Underwood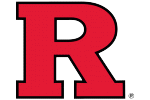 Rutgers Summary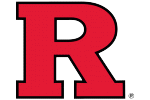 Head Coach
Steve Pikiell
Schedule Summary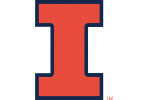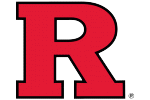 Total Games: 31
Record: 17-11
ATS Record: 15-11
O/U Record: 14-14
Games: 31
Record: 17-11
ATS: 15-11
O/U: 14-14
Date
Opponent
Score
ATS
O/U
B2B
Fri 11/8
vs. BRY
W 73
-71
Sun 11/10
vs. NIAG
W 86
-39
Thu 11/14
vs. DREX
W 62
-57
Sun 11/17
vs. SBON
L 74
-80
Thu 11/21
vs. SFA
W 69
-57
Wed 11/27
vs. NJIT
W 85
-58
Fri 11/29
vs. UMASS
W 82
-57
Wed 12/4
@ PITT
L 60
-71
Mon 12/9
@ MSU
L 65
-77
Thu 12/12
vs. WIS
W 72
-65
Sat 12/14
vs. HALL
W 68
-48
Sun 12/22
vs. LAF
W 63
-44
Tue 12/31
vs. CALDW
--
Sat 1/4
@ NEB
W 79
-62
Wed 1/8
vs. PSU
W 72
-61
Sat 1/11
@ ILL
L 51
-54
Thu 1/16
vs. IND
W 59
-50
Sun 1/19
vs. MINN
W 64
-56
Thu 1/23
@ IOWA
L 80
-85
Sat 1/25
vs. NEB
W 75
-72
Wed 1/29
vs. PUR
W 70
-63
Sat 2/1
@ MICH
L 63
-69
Wed 2/5
@ UMD
L 51
-56
Sun 2/9
vs. NW
W 77
-73
Thu 2/13
@ OSU
L 66
-72
Sat 2/15
vs. ILL
W 72
-57
Thu 2/20
vs. MICH
L 52
-60
Sun 2/23
@ WIS
L 71
-79
Thu 2/27
@ PSU
L 64
-65
Wed 3/4
vs. UMD
--
Sat 3/7
@ PUR
--
Top Trends Summary
The Scarlet Knights's top 2 trends favoring them to cover the Spread