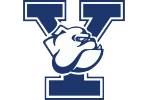 Sat 2/15, 11:00 PM - The Palestra
YALE -5, O/U 139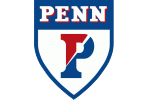 Sat 2/15, 11:00 PM - The Palestra
YALE -5, O/U 139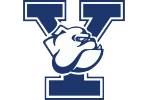 23-7, 11-3 Conf
Premium Access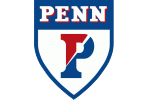 16-11, 8-6 Conf
Spread
Moneyline
Total
1H Spread
1H Moneyline
1H Total
Best Bets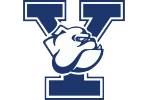 Yale
Penn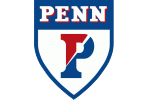 -5 (-110)
o139 (-110)

-5 (-110)
o139 (-110)

-5 (-110)
o139 (-110)

-5 (-110)
o139 (-110)

-5 (-110)
o139 (-110)

-5 (-110)
o138.5 (-110)

Consensus
BULLDOGS -5

Mirage
BULLDOGS -5

Caesars
BULLDOGS -5
See All Sportsbooks
Yale vs Penn Prediction
Not enough college basketball fans seem to recognize how competitive games in the Ivy League can be. For example, take Saturday's showdown between the Yale Bulldogs and Penn Quakers. As the Ivy League approaches the midway point of the conference schedule, both teams are fighting to assure themselves of a spot as one of the four teams to qualify for the conference tournament at the end of the season. Let's take a closer look at this weekend's Yale vs Penn matchup, which will have important implications for both teams in the Ivy League standings.

Before visiting Penn on Saturday, the Bulldogs first have to worry about facing Princeton on Friday night. However, Yale will enter this weekend's action tied with Princeton for first place in the Ivy League at 5-1. The Bulldogs nearly completed an amazing comeback last weekend against Harvard but fell a little short for their first loss in conference play, dropping them to 17-5 overall. Nevertheless, they should feel good about where they sit in mid-February. Yale has been getting an All-Ivy League caliber performance from junior forward Paul Atkinson, who his averaging 17.6 points and 7.7 rebounds per game. The big man gets it done inside while Azar Swain drains shots from the outside, shooting 37.8% from three-point range while averaging 16.4 points per game. The Bulldogs also excel at sharing the ball, ranking 17th nationally with 16.8 assists per game. Senior Eric Monroe is a big part of that, averaging 4.9 assists per game despite providing little scoring. Meanwhile, senior forward Jordan Bruner is averaging 3.7 assists per game and does a great job of feeding Atkinson inside and looking to get Swain shooting opportunities on the perimeter.

As for Penn, they lost back-to-back games against Princeton to open the Ivy League schedule. However, they've rattled off five straight wins since then, including a non-conference victory over Philadelphia rival Temple. They head into home games against Brown and Yale this weekend 4-2 in league play and 12-7 overall. Penn's success this year, especially recently, stems from having four players who average at least 12 points per game. Senior forward AJ Brodeur is the biggest catalyst, averaging 16.9 points and 8.8 rebounds per game while also being a factor defensively with 1.7 blocks per game. Of course, the guard trio of Jordan Dingle, Devon Goodman, and Ryan Betley has also been instrumental in the Quakers winning their last five games. Of the three, Goodman might be the most important for Penn. The senior isn't an elite shooter, but he's second on the team behind Brodeur in assists. He also rarely takes a night off, scoring in double figures in 13 of his last 14 games.

Based on our preview, you should be able to see that both Yale and Penn have a chance to come away with a win in this game. Feel free to check out our game center to help you with your Yale vs Penn prediction. That's where you can find live betting odds, trends, and stats on both teams. BetQL also offers several outstanding packages to help you with all of your betting choices.

Team Summary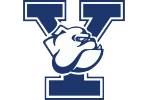 Yale Summary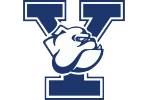 Head Coach
James Jones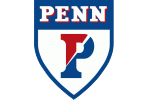 Penn Summary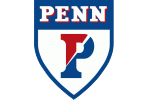 Head Coach
Steve Donahue
Schedule Summary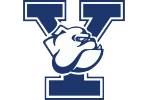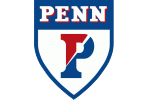 Total Games: 30
Record: 15-11
ATS Record: 16-10
O/U Record: 13-13
Games: 30
Record: 15-11
ATS: 16-10
O/U: 13-13
Date
Opponent
Score
ATS
O/U
B2B
Wed 11/6
@ ALA
W 81
-80
Sat 11/9
@ RICE
L 61
-80
Thu 11/14
vs. LAS
W 75
-59
Wed 11/20
@ LAF
L 75
-86
Sat 11/23
@ PROV
W 81
-75
Fri 11/29
vs. UCF
W 68
-67
Sat 11/30
@ ARIZ
L 82
-92
Sun 12/1
vs. LBSU
W 95
-79
Wed 12/4
@ NOVA
L 69
-80
Sat 12/21
vs. WIDENP
--
Tue 12/31
@ HOW
W 81
-62
Sun 1/5
vs. PRIN
L 64
-78
Fri 1/10
@ PRIN
L 58
-63
Sat 1/18
vs. JOES
L 81
-87
Sat 1/25
vs. TEM
W 66
-59
Fri 1/31
vs. HARV
W 75
-72
Sat 2/1
vs. DART
W 54
-46
Sat 2/8
@ CLMB
--
Sat 2/8
@ CLMB
W 76
-67
Sat 2/8
@ COR
--
Sun 2/9
@ COR
W 79
-73
Sat 2/15
vs. BRWN
L 63
-75
Sat 2/15
vs. YALE
W 69
-61
Sat 2/22
@ DART
L 59
-66
Sun 2/23
@ HARV
L 65
-69
Sat 2/29
@ YALE
L 73
-76
Sat 2/29
@ BRWN
W 73
-68
Sat 3/7
vs. COR
W 78
-64
Sat 3/7
vs. CLMB
W 85
-65
Sat 3/14
@ YALE
--
Top Trends Summary
The Quakers's top 2 trends favoring them to cover the Spread