NBA
Why The Timberwolves Will Be More Attractive To Bet On In The Second Half
After their recent trades, Minnesota has a completely new look
By Admir Aljic - Feb 19, 2020, 5:04am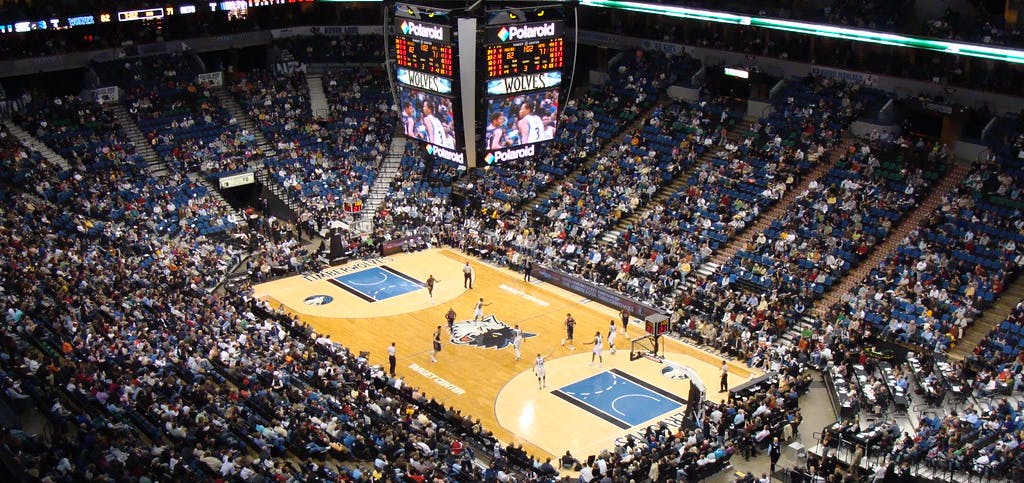 The Minnesota Timberwolves have made a bold move just before the trade deadline, sending Andrew Wiggins to the Golden State Warriors in exchange for D'Angelo Russell. 
Only a day earlier, the T-Wolves took part in a four-team blockbuster trade that completely altered their roster. Minnesota lost Robert Covington, Shabazz Napier, Keita Bates-Diop, Jordan Bell, and Noah Vonleh, acquiring Malik Beasley, Juancho Hernangomez, Jarred Vanderbilt, and Evan Turner.
After a terrible pre-All-Star performance, the T-Wolves hope for better days. So, can you trust them down the stretch or you should avoid betting on the Timberwolves in the final two months of the season? Keep reading to find out why the answer to that question is "yes". 
Before the Break 
Minnesota entered the All-Star break as the second-worst team in the Western Conference, 11.5 games behind the eighth-seeded Memphis Grizzlies. They went only 16-37 straight up and 18-33-2 against the spread. The Timberwolves are dead-last in the league against the spread, while they are horrible 6-20-1 ATS in 27 outings on the home court. Furthermore, Minnesota is just 5-14-1 ATS in its 20 showings as a favorite.
The Timberwolves have been struggling offensively all season. They are 22nd in the league in points scored per 100 possessions (107.7), 27th in field-goal percentage (43.7%), 29th in 3-point percentage (33.2%), and 23rd in assists per 100 possessions (22.7). With D'Angelo Russell at point guard, the T-Wolves' offense should improve a lot, especially when he gets into the playbook.
Looking Forward 
D'Angelo Russell is arguably one of the best young point guards in the league. He loves to run pick-and-roll which makes him a perfect complement with Karl-Anthony Towns. Also, Russell and Towns are very close friends who's never played on the same team, and that's another reason why the Timberwolves wanted Russell so bad.
The T-Wolves are pretty sure they've made the right move and it's difficult to argue with them. Andrew Wiggins turned out to be a bust and a lack of a true playmaker hurt the Timberwolves for a while. They also acquired Malik Beasley, a young and talented two-way guard, while Juancho Hernangomez is coming from the Nuggets' system and is capable of doing a lot of little things for his team. Minnesota got the Nets' 2020 first-rounder, too.
Despite all the positive changes, the Timberwolves will have a long way to go with a bunch of new guys on their roster. However, those guys will have to prove their worth and earn their place for the next season, so there's a strong possibility that they'll play much better after the All-Star break due to that urgency. Maybe they won't win a lot of games, but they should cover and be involved in tighter games more frequently if they stay healthy and develop some chemistry.
Still, keep track of Karl-Anthony Towns' injury. KAT is expected to miss multiple games due to his left wrist, and the Timberwolves are pretty unclear about his timetable. With Minnesota looking to the future, Towns could be a shut-down candidate down the stretch, which would certainly be a major red flag for them.