NBA
Why Bettors Shouldn't Immediately Dismiss The Suns Against The Lakers
Phoenix has performed well against the spread in this situation
By Dan Karpuc - Feb 10, 2020, 2:04am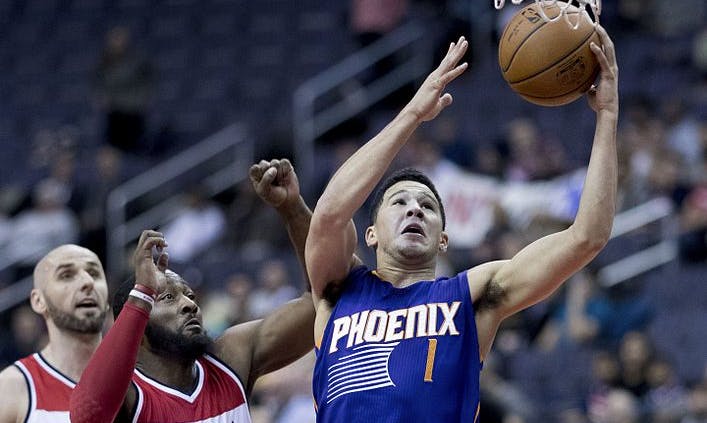 Suns (21-32) at Lakers (39-12)
Monday 2/9/20, 10:35pm EST
TREND: The Suns are 12-4 ATS avenging a loss against an opponent while on the road this season. 
STORYLINE: "After 23 games, Ayton now averages 18.7 points, 12.0 rebounds, 2.2 assists, 1.6 blocks and .7 steals per game. I could tell you how few NBA players have ever posted 18/12/1.5 in year two of their career, but you've seen that kind of list before. It's only Hall of Famers. You don't want me to list the four players because you'll jump down to the comment section to immediately tell me how Ayton doesn't compare to them, or how those guys are irrelevant because the game has passed all of them by. Tell Chuck he's obsolete. Tell David Robinson, David Robinson and Shaquille O'Neal they couldn't hang in today's NBA. Go ahead. On Saturday night, Ayton became the fourth fastest in NBA history (94 games) to tally 1,000 rebounds. This stat is not an age thing, where he gets credit for being really young. It's a games-played thing. Of all players to enter the NBA since 1992, only Shaquille O'Neal (74), Blake Griffin (84) and Tim Duncan (84) have reached 1,000 career rebounds in fewer games than Ayton's 94.
'It's very special, especially with just how under the radar his career has been since day one,' teammate Devin Booker said of the milestone. 'Every time he goes out there, he's taking the next stride. You don't hear about it that much.'" - Dave King, Bright Side Of The Sun (2/9/20) 
QUICK-HITTER: Ayton will have a major test against Anthony Davis, JaVale McGee and Dwight Howard in this game, but as seen above, he's one of the game's top young players. Although his ascension has been a quiet one for the most part (due to the market he plays in), Ayton, Devin Booker, Kelly Oubre and Ricky Rubio have proven to be a threat to some of the top teams in the league when they're clicking offensively. The Rockets found out about that a few days ago. Click the button below to instantly unlock our model's best bet for this game!