NBA
A Sneaky Miami Trend To Take Note Of
The Heat have been phenomenal at home this season, but this over/under trend is something to keep in mind
By Sloan Piva - Mar 4, 2020, 4:07pm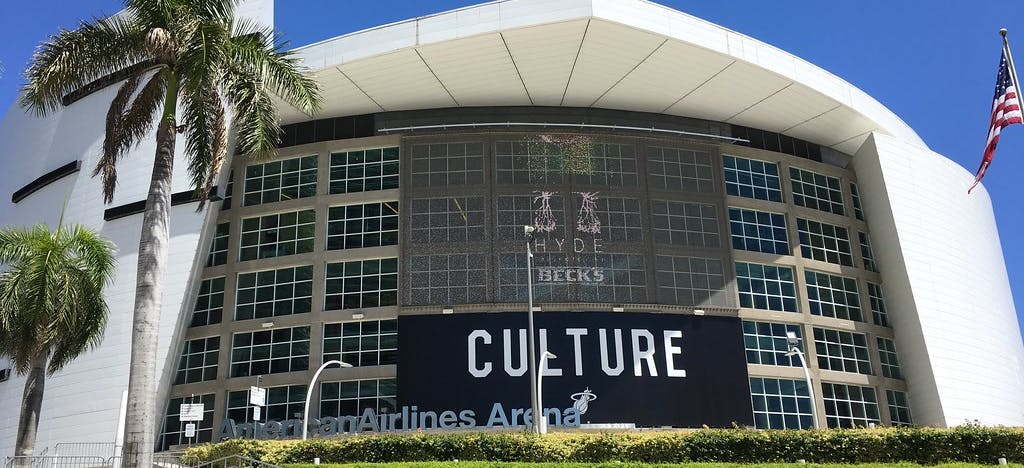 The dominant storyline surrounding the 2019-20 Miami Heat is that they are 26-4 SU at home. But another surprising development has taken hold at American Airlines Arena: the over is 20-10.
The Heat score more points, shoot drastically better, and distribute the ball more fluidly on their own floor. Their points per game has also fluctuated by three or more points in each month of this season, leaving bookmakers confused by their inconsistent output.
Their strong three-point shooting keeps Miami in the 107-111 points per game range as of late, but they have also had a whopping twelve home games in which they hit 120 points or more.
With new additions Jae Crowder and Andre Iguodala acquired via trade, bettors may have expected more of an over/under regression due to team defensive improvements. But in the nine games leading up to their win against the Milwaukee Bucks on Monday, the Heat had still given up over 116 points per game to opponents despite having the veterans.
The Heat play the Orlando Magic at home Wednesday night at 7:30pm EST. Is Miami's home conquest of reigning MVP Giannis Antetokounmpo and the Eastern Conference powerhouse Bucks Monday night a sign of things to come? Or will it be back to points-a-plenty in this Sunshine State Showdown?
One of the more surprising stories of the 2019-20 NBA season has been the fantastic play of the Miami Heat (39-22), particularly at home, where they are a dominant 26-4 SU. But another intriguing development has taken form at American Airlines Arena: the over is 20-10.
This puzzling trend has kept bookmakers guessing, as their point output along with their defensive stats continue to fluctuate. Many have expected a regression to the mean with the additions of veteran defensive specialists Andre Iguodala and Jae Crowder, but the over at home has remained strong. Let's take a look at how the over bettors of Miami Heat home games have laughed their way to the bank two out of every three contests.
More Confident Offense At Home
The Heat have largely enjoyed a much more fluid, efficient, and productive offense at home this season. They score more points (117.1 at home vs. 108.4 on the road), hit more shots (41.1 field goals vs. 38.5), and maintain better shooting percentages on the floor (48.7%vs. 45.2%) and from deep (40.8% vs. 35.9%). So there's no denying that Miami operates better on the whole at AmericanAirlines Arena, but their total points per game per month has shifted up and down by at least three points in every month since the season began. That's uncanny and completely unpredictable for oddsmakers.
Duncan Robinson: Three-point Machine
Robinson, a second-year guy, joins undrafted rookie Kendrick Nunn as two of the truly surprising offensive phenoms of the 2019-20 NBA season. Nunn got out of the gate running this season, emerging as an early contender for Rookie of the Year while acting as the alpha scorer. Fellow rookie Tyler Herro has been no slouch, either.
But while Nunn has cooled off in recent months, and Herro now finds himself nursing an ankle injury, Robinson has had the opportunity to really shine. He led the entire league in treys in February, connecting on 53 in 13 games on 45.0% shooting. That's five more triples on the month than the next-highest on the list, Jayson Tatum.
Mr. Robinson, originally signed by Miami to a two-way contract in 2018 and converted to a multi-year contract last season, has proven that he not only belongs on an NBA floor, but that he can star on said floor (especially his home floor) with deadly range and accuracy.
Defense Due For Improved Metrics?

With the additions of Iguodala and Crowder, two longtime defensive studs and veteran leaders with playoff experience, the Heat surely expected to improve on their middle-of-the-pack defensive statistics. But ten games later, the move really hasn't shifted their opponent scoring averages or shooting percentages.
Sometimes it takes more than a handful of games for even veteran players to figure out a new system and mesh with their newfound teammates. Not everyone can be as adaptable as Robert Covington has shown to be immediately upon being traded to the Houston Rocket Small-ballers.
But until the surprising home upset of the Milwaukee Bucks 105-89 on Monday (which a lot of analysts chalked up to an off-shooting night for the Bucks), the small sample size has shown that Miami's defense has fared much worse with Iguodala and Crowder than their 109.2 average opponent points on the season.
The Heat have given up 115 points in seven of the ten games since the trade, including a 129-126 home loss to Minnesota, a 129-124 loss at Atlanta, and a 125-119 loss at Cleveland. They finished the month of February one game above .500 at 7-6.
It's far too early to ring the alarm, but it's also far too early to expect the under to hit on a Miami game any time soon. It's too volatile a situation, especially with newcomers, injuries to Herro and Meyers Leonard, and the fact that the Heat either hit a lot of threes in wins or give up a lot of threes in losses.
Time will tell if coach Erik Spoelstra's squad will figure out how to limit runs by visiting teams. For now, it seems like the losses to bad teams are a blip on an otherwise-clear radar in a strong season, but the over is a trend that remains alive and well in South Beach.