NBA
Russell Westbrook Could Be A Solid Fit In Houston
This time, the Westbrook/Harden duo might work
By Dan Karpuc - Aug 23, 2019, 3:53am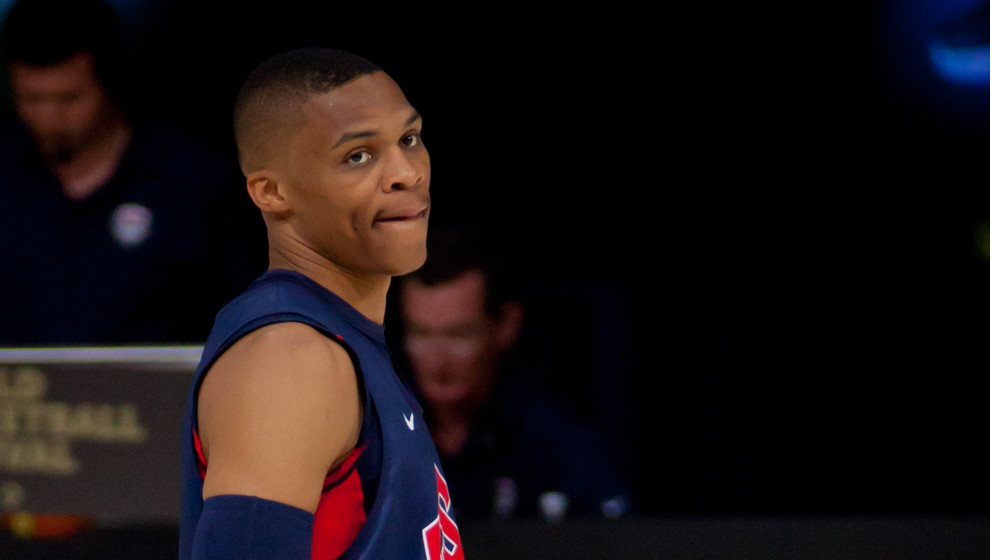 ● DraftKings lists the Rockets at +800 to win the championship after acquiring Russell Westbrook.
● Due to Mike D'Antoni's coaching adaptability and the individual skill sets of Westbrook and James Harden, a partnership could work.
Not only did Daryl Morey and the Rockets trade away Chris Paul to the Oklahoma City Thunder for Russell Westbrook, but they also included two unprotected first-round picks (2024, 2026) and two pick swap possibilities (2021, 2025).
In other words, not only did they get rid of Paul, they aggressively dealt him in order to make what is perceived as an upgrade. 
Paul, who yet again missed time due to nagging injuries last season and reportedly clashed with his co-star, put up 15.6 points, 4.6 rebounds and 8.2 assists per contest. He clearly deferred to Harden, who posted eye-popping individual numbers (36.1 points, 5.2 rebounds, 6.2 assists) en route to an MVP runner-up showing. 
Since the dynasty that was the Golden State Warriors was partially dismantled this offseason due to Kevin Durant's free agency decision and Klay Thompson's knee injury, the Western Conference is as open as it has been in the last handful of seasons. But, it was clear that Morey and his team felt as though they still needed to make a change despite nearly getting over the hump in two consecutive seasons. 
Times Have Changed
The last time Harden and Westbrook suited up in the same locker room, times were entirely different. They were both still somewhat raw and was well before their MVP days. Harden even came off the bench for the Thunder in some of their most critical games. Since then, they've emerged as two of the most dynamic (and egocentric) superstars in the game. 
The question is simple: how can two ball-dominant guards co-exist and succeed together in Mike D'Antoni's system?
Last season, Harden led the NBA (by 7.2 percent over the next guy) in usage rate (40.5). Westbrook came in 10th at 30.9 percent. Brodie, who averaged a triple-double for the third-straight season (22.9 points, 11.1 rebounds, 10.7 assists) only shot 29.0 percent from three-point range and an embarrassing 65.6% from the free-throw line (well below his 80.1 percent career mark). He attempted 20.2 field goals per game, while Harden hoisted up 24.5. 
Therefore, on the surface, it may seem as though Westbrook might not fit into D'Antoni's progressive, three-point-focused offense. But, considering the fact that Paul only averaged 2.2 made threes and took 6.1 per game last year, it slightly changes the narrative. As does the fact that Westbrook led the NBA with a 46.5 percent assist rate while Harden came in fourth in that regard at 39.5 percent.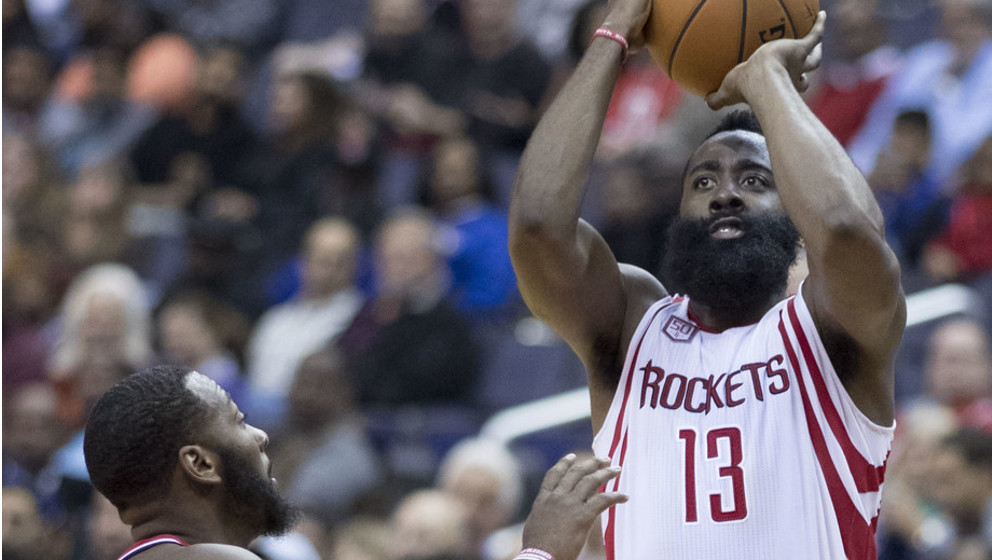 Diving Into The Numbers
While Westbrook's clear struggles shooting the long ball most likely won't amount to double-digit three-point attempts from him on a nightly basis, his ability to blow by defenders into the lane and find the open man is an added skill that Paul no longer has at this point in his career.
While CP3 is known as one of the best defensive point guards of all-time, Westbrook ranked 10th in steal percentage (2.5 percent) and 10th in rebounds per game among all NBA players last year. Therefore, his multi-dimensional impact should be on full display. 
Houston attempted an insane 45.4 threes per game last season (which led the league) and 42.5 percent of their total points came from beyond the arc (8.1 percent higher than the next team on the list). However, they also ranked seventh in free throws attempted per game (24.4) and third in made free throws (19.3).
Those numbers were skewed by Harden's dominance in drawing fouls, but Westbrook has shown a willingness to throw his body around and earn free shots at the line throughout his career and could find an easier path to the rim since Houston's offense requires opposing defenses to maintain spacing. 
Harden's isolation-dominated offense ranked second in offensive rating (114.9) and the team ranked fifth in net rating last season — a testament to Harden's supporting cast knowing and buying into their roles.
They accomplished those impressive numbers with a 54.1 assist percentage, which ranked 28th in the NBA. With Westbrook now in the mix, D'Antoni will likely encourage a quicker pace and added ball movement, both of which would play into his new star's strengths. 
Nonetheless, D'Antoni has adapted to the roster he's been given over the years. Last season, the Rockets ranked 27th in pace. The year before, they ranked 13th and the year before that, they were among the quickest-paced teams in the league (third).
They were regarded as one of the league's most prolific offenses in all three of those seasons. His coaching versatility will undoubtedly be a major factor in the team's ultimate upside.
The Current Situation
As of now, here's what the Rockets depth chart most likely looks like:
PG: Westbrook, Austin Rivers, Chris Clemons
SG: Harden, Eric Gordon, Iman Shumpert
SF: Danuel House, Jr., Gerald Green
PF: PJ Tucker
C: Clint Capela, Tyson Chandler 
A mix of rookies and youngsters could fill out the remaining spots on the roster. These players include Shamorie Ponds, Trevon Duval, Michael Frazier, Vincent Edwards, Isaiah Hartenstein, and Deyonta Davis. Houston also just signed former No. 1 pick Anthony Bennett on what could be his last chance to establish himself as an NBA player.
Veteran big men Nene Hilario and Kenneth Faried are testing free agency, but there's a chance they could be re-signed at veteran's minimum deals at some point if they don't receive interest elsewhere.
Since the Western Conference is going to be up for grabs and the top of the conference is most likely going to be dominated by dynamic duos (LeBron James and Anthony Davis on the Los Angeles Lakers, Kawhi Leonard and Paul George on the Los Angeles Clippers, Damian Lillard and CJ McCollum on the Portland Trail Blazers, Steph Curry and Draymond Green on the Warriors), there's absolutely no reason to count out the combination of Westbrook and Harden playing in a proven system with a supporting cast that understands their roles. 
There's a reason that Houston's odds improved from 12/1 to 8/1 after the one-for-one trade was completed. At this point his his career, Westbrook's multi-dimensionality simply adds more value to a team than Paul's technical skill set and there's more reason than not to assume that D'Antoni will adapt while Morey scours the market for anyone who could add value.
Everyone in the organization, from the owner to the front office to the coaches to the players to the fans, is hungry for a the championship that has eluded them in recent seasons.
Westbrook's addition could provide the boost to finally take them over that hump.