NBA
Don't Expect Portland To Improve ATS When Damian Lillard Returns
They're hurting without him, but have struggled all season long
By Ben Heisler - Feb 29, 2020, 3:12am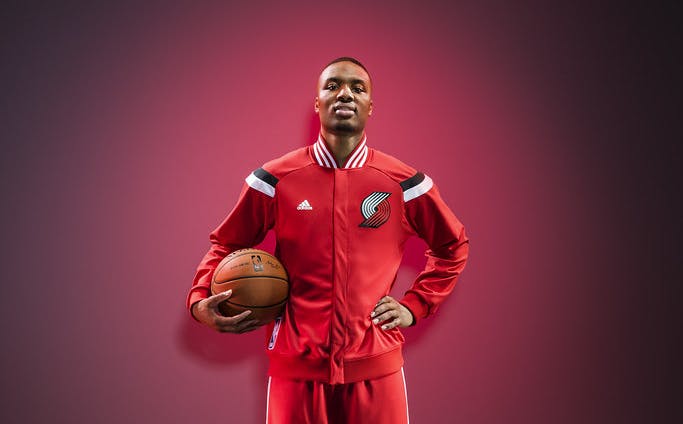 Since Damian Lillard went down with right groin injury, the Portland Trail Blazers have gone 1-3 against the spread.
On the season, Portland has gone just 24-34 ATS, covering 41.4% of their games.
With Lillard in the lineup and playing, Portland is still just 22-28-2 ATS. Without him, they are 2-4 ATS.
Even with Lillard's 29.5 points per game (5th), and 7.9 assists per game (6th), eventually returning to the Blazers' lineup, it still will not be enough to confidently bet on Portland the rest of the season.
BLAZERS OUTLOOK
For a team that made it all the way to the Western Conference Finals a season ago, the 2019-2020 Portland Trail Blazers find themselves on the outside looking in on the playoff race in the Western Conference. Last season, the Blazers finished 53-29, good for third place in the Western Conference and in the top half of the league in both offensive production (6th in points per game) and defensive production (14th in opposing points per game). This year, they find themselves eight games under .500 (26-34), with an abysmal record on the road (10-21), and now All-Star point guard Damian Lillard has been out due to a right groin strain since the All-Star break, missing four games with possibly more to come. 
BEFORE & AFTER DAME'S INJURY
Heading into All-Star weekend, Lillard and the Blazers had lost three of their last four games straight-up. At the break, their straight-up overall record was 25-31 and 23-31 against the spread. Since Lillard went down with his groin injury, the Blazers haven't picked up much of the slack, going 1-3 both straight up and against the spread in the four games he's been out, Factor in the two games on the road in November he missed against the Pelicans and Bucks where they lost by 11 and eight respectively, and Portland is 2-4 ATS without Lillard available.
CONCLUSION
Lillard's put up top-five numbers in scoring (29.5) and ranks amongst the top six players in assists (7.9) in 2019-2020. But even as Vegas adjusts their projections and spread lines as he returns to the lineup, it still may not be enough to persuade betters to jump on board. The Blazers have covered just 42.6% of the games Lillard has played in this year while putting up monster numbers. Furthermore, the Blazers have remained under .500 both as a favorite (13-14), as well as an underdog (11-19) ATS.
If there is one element working in favor of the Blazers is their remaining strength of schedule. Portland, has an easy upcoming schedule, with 22 games against a combined winning percentage of .458 coming up. Only issue? The New Orleans Pelicans, who find themselves tied in the standings with Portland, have an easier schedule and more games left. New Orleans has 24 more games with an opponents' combined winning percentage of .444.